May 21, 2020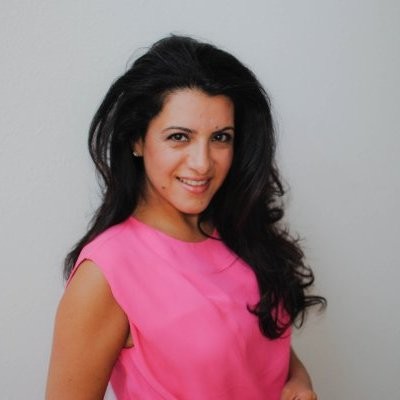 Bonnie Moss
ClearSale Partners with Route and Midigator to Help Merchants Protect Revenue
Miami, FL (May 21, 2020) - International fraud protection leader ClearSale (www.clear.sale) has announced a partnership with innovative shipment tracking service, Route, and chargeback management service, Midigator, to educate merchants on protecting purchases made from their online channels. In an upcoming webinar titled "Protecting Your E-Commerce Revenue from Order to Delivery and Beyond," leaders from the three companies will provide insights to online retailers on how they can protect purchases and packages from end-to-end. The live webinar takes place May 26, 2020 at 2PM ET.
More and more consumers have moved their shopping online as a result of the current global crisis. While a boon for online retailers, it also creates escalated risks for merchants. Stolen package claims are on the rise, and retailers must be prepared to protect themselves from both fraudsters as well as chargebacks. In addition, many customers are making purchases online for the first time, increasing the chance of falsely declined purchases.
"Normally, we're concerned about the sophistication of fraudsters when it comes to online transactions," said Rafael Lourenco, EVP and Partner at ClearSale. "But now, with the massive uptick in online transactions, merchants must now be aware of both skillful fraud attempts and the sheer volume of transactions. Merchants need partners that can provide equally innovative solutions to address every facet of e-commerce fraud."
The May webinar will feature expertise from executives from all three companies, including Adam Gardner, Route's Director of Strategic Partnerships; Mike Fagan, Midigator's Senior Partner Account Manager; and ClearSale's Lourenco along with Vice President of Partnerships and Alliances, Denise Purtzer. Attendees will learn the resources available to protect their businesses, end-to-end, from a broad spectrum of e-commerce fraud and customer service challenges.
"Consumer trust is a major component of online sales," said Gardner, "and that means the purchase experience must be clean and the customer needs to receive their goods. But we've seen a 130% jump in stolen package claims just from February to March this year. Fraudsters are as active now as they are during peak e-commerce periods--and in some cases more so-- which means that merchants need to do everything they can to protect their current and future revenue."
Fagan added, "Both e-commerce only and omnichannel retailers have an unprecedented opportunity to catch the attention of buyers but stand to lose a lot when chargebacks run rampant. Regardless of size, online retailers need to know that there are solutions that can help them protect their profits."
To register for the live webinar on May 26 at 2PM ET, click here.
About ClearSale
ClearSale offers the most complete e-commerce fraud protection, combining cutting-edge statistical technology with the world's largest team of specialized fraud analysts for a balanced, comprehensive, real-world approach. Trusted by over 3,000 customers worldwide and touting a 99% retention rate, ClearSale is the first company to offer chargeback guarantees and the largest company focused on global card-not-present fraud prevention. ClearSale helps businesses prevent fraudulent chargebacks without interfering with the online shopping experience. As a result, clients can sell more, safely, even in dynamic or challenging international markets. More information at https://clear.sale or follow on LinkedIn, Facebook or Twitter @ClearSaleUS.
About Route
Route is a one-click premium shopping experience for online ordering and the only way to view all of your online orders, from any merchant, visually in one place. Online shoppers can insure and visually track everything they order online in one centralized app. E-commerce merchants can add Route to their online store by enabling one-click solutions for their customers for shipping insurance, visual package tracking, and one-click claim handling. Route has offices in both Silicon Slopes, Utah (HQ), and Los Angeles, California. For more information, visit www.route.com.
About Midigator
Midigator believes the challenges of running a business should be delivering great products or services, not managing payment risk. That's why the company became the first to use technology to prevent, fight, and analyze chargebacks, providing an efficient and effective alternative to labor-intensive, manual processes. Midigator's technology removes the complexity of payment disputes so businesses can get back to business. Features like real-time reporting, labor-saving automation, and in-depth analytics benefit businesses of all sizes in all industries.
To learn more, visit Midigator.com.