Jan 26, 2022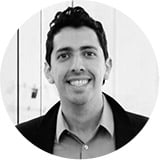 Rafael Lourenco
ClearSale Offers End-to-End Chargeback Services With ChargebackOps Acquisition
Chargebacks are an increasingly big problem for ecommerce businesses, which is why ClearSale has worked so hard to help our clients prevent them in the first place.
Meanwhile, enterprise chargeback management service provider ChargebackOps has been approaching the problem from the opposite side, assisting online retailers with investigation and response to chargebacks.
Think we should team up? Done! But what does ClearSale acquiring ChargebackOps mean for your ecommerce business?
In the near term, both ChargebackOps and ClearSale clients will benefit from enhanced end-to-end chargeback services – helping them address an ever more challenging ecommerce fraud landscape. Both organizations will continue to operate business as usual without any disruption to existing relationships.
Let's look at the important solutions our two companies provide.
The Value of End-to-End Chargeback Services
While chargebacks are often considered the cost of doing business for enterprise ecommerce organizations, that tune changes quickly when senior leaders realize just how much chargebacks eat away at their bottom line.
As ecommerce fraud increases, so do chargebacks
A Juniper Research study has tracked ecommerce payment fraud to exceed $206 billion cumulatively through 2025 – a massive number equal to nearly 10 times Amazon's net income in 2020.
The chargebacks that inevitably result from this fraud add even more weight to that number, making chargebacks a significant concern for almost 95% of ecommerce businesses.
And as (bad) luck would have it, the two biggest fraud threats impacting enterprise ecommerce businesses are the most common triggers for chargebacks: friendly fraud and card-not-present (CNP) fraud.
Friendly Fraud

: Consumers have short memories and may not always recognize a valid purchase on their transaction history. Instead of contacting the merchant, consumers often contest the charge directly with their card issuer. It's not necessarily a malicious act but has become increasingly common and costly -- this accidental or "friendly" fraud cost ecommerce businesses up to $50 billion in 2020.

Card-Not-Present (CNP) Fraud

: Shopping without having to physically produce a credit card is hard to beat – even more so with EVM (chip) technology. Digital and mobile commerce have made CNP payments a welcome convenience for consumers … and a much more lucrative opportunity for fraudsters. CNP fraud is predicted to cost businesses $34.66 billion this year – up 43% from five years ago.
To combat these and other fraud types, ecommerce businesses put significant effort toward preventing fraud and chargebacks.
But what if a chargeback happens anyway?
Disputing chargebacks helps reclaim revenue
Chargebacks are expensive. Every dollar in chargebacks costs businesses $2.50 in time, fees, goods and shipping, not to mention the costs associated with penalties and punitive actions if your chargeback rate crosses over the 1% threshold.
Ecommerce businesses need a chargeback reversal approach designed to recover a significant amount of their financial losses.
That's where chargeback management providers like ChargebackOps add value. They educate companies and guide them through the chargeback investigation and response process.
Specifically, Chargeback Ops:
Helps fraud analyst teams understand reason codes related to chargebacks.

Conducts data audits and gathers compelling evidence that proves whether the customer received the products purchased.

Drafts timely responses to banks and card issuers.
An end-to-end strategy that combines chargeback prevention, dispute, and management gives ecommerce businesses the best chance of reducing chargebacks and earning back revenue lost to any chargebacks that do occur.
Increase revenue and decrease chargebacks with these related readings:
Why ClearSale and ChargebackOps Are Better Together … and Better for Your Business
For years, ClearSale and ChargebackOps have partnered to provide many of our shared client's end-to-end chargeback strategy services – ClearSale protects websites from fraud and ChargebackOps handles chargeback disputes and management.
Our complimentary service offerings have created a synergy that's hard to find in any industry. Ultimately, the similarities in our corporate cultures and approach to customer relationships further convinced us that making ChargebackOps part of the ClearSale family was a smart move for our strategic direction and for our clients. Taking this step sets the stage for us to offer broader solutions and a better client experience.
"Traditionally, ClearSale's role ended with reimbursement of the chargeback. With the acquisition of ChargebackOps, we can take it to the next level, pursue those chargebacks, and get some of them refunded."

- David Fletcher, ClearSale Senior Vice President
Our two companies will continue to operate independently and function as we have been. Our focus will be on how we can leverage our complementary services and synergy to deliver an end-to-end client experience.
Here's how your ecommerce business will benefit:
Broad chargeback management experience that yields customized solutions
ChargebackOps has a history of serving enterprise ecommerce businesses across a variety of industries, including Columbia Sportswear Company, Chico's, and Tractor Supply Company. The sheer volume of chargebacks they've disputed and managed gives them the experience to truly understand how chargebacks impact medium and large ecommerce businesses.
ClearSale's enterprise experience spans industries and borders to include Motorola, ASUS, and Under Armour, all needing customized fraud and chargeback prevention solutions. In addition, we have our fingers on the pulse of local markets all over the world, thanks to an extensive portfolio of small ecommerce businesses.
With this combined experience, our teams can quickly identify and respond to each client's unique needs, whether they have locations all over the world or in one town.
Simplified, comprehensive chargeback strategy coordination
Another benefit is coordination: An end-to-end chargeback management solution is most effective when clients don't have to manage multiple service providers.
With ChargebackOps included in the ClearSale portfolio, we can coordinate the entire process from initial transaction to chargeback reversal, allowing clients to focus on other aspects of their business.
At the same time, the relationships the ChargebackOps teams have with their clients won't be lost or compromised. In the near term, those teams will continue to operate as they have been, ensuring continuity of service.
Moving forward, we will focus on making the most of the potential this acquisition brings, which will only improve the superior satisfaction, service, and value our clients have come to expect.

More Ecommerce Expertise, Intelligence and Value for Your Tea

m

What makes this acquisition even more exciting is the enhanced level of expertise and intelligence about fraud and chargebacks we can offer ecommerce businesses.

ClearSale's global presence and ChargebackOps' enterprise experience give each company access to billions of data points and fraud patterns across industries and borders. ClearSale can detect fraud patterns before they become mainstream and "teach" our technology to recognize them. ChargebackOps can quickly identify the best approach to disputing a chargeback. Together, our teams can share that ecommerce intelligence about businesses virtually anywhere in the world.
More intelligence = a better client knowledge base
When in-house fraud prevention teams analyze transactions, they are typically limited to comparing different sets of their own data without much, if any, industry or geographic context.
ClearSale has a strong history of helping clients stay competitive with our extensive knowledge base. The expansion to include chargeback management capabilities adds another level of expertise to that knowledge base, providing information about new sales channels, consumer needs, fraud tactics, and changing customer behavior to prevent and dispute chargebacks.
For example, for social commerce, it means evaluating user behavior to identify shifts that could be the sign of Account Takeover (ATO) fraud. Simple secondary reviews of flagged behavioral "mismatches" can leverage both ClearSale's and ChargebackOps' expertise to reduce ATO fraud.

As another example,

buy-online-pickup-in-store (BOPIS)

t

ransaction volumes have skyrocketed in the last two years, resulting in considerably more CNP fraud. Real-time updates with an expanded data set and an understanding of how to fight chargebacks can actually prevent post-cancellation pickups, and velocity controls can spot multiple orders at different stores on the same card.
"The timing of this acquisition is perfectly coordinated with the post-holiday rush that typically takes place between the end of January and the third week in February. That's when enterprise accounts realize their chargebacks are through the roof and they need to do something different. We've got everything they need to reduce, dispute and manage chargebacks."

- David Fletcher, ClearSale Senior Vice President
What's more, we can give clients a broader view of how chargebacks impact their business.
A big picture view helps ClearSale deliver more value
Some of our client's most predominant initiatives are heavily dependent on how fraud and chargebacks are managed. For instance, we know ecommerce retailers have customer experience (CX) front and center on their collective agendas – customers need to shop with ease and simplicity, or they will just find another retailer.
Now, consider that most in-house fraud prevention training focuses on "stereotypical" data points like billing and shipping mismatch, CVV validation and email addresses.
Those basic data elements represent only a fraction of the fraud picture.
Without a better understanding of current fraud trends and tactics, in-house fraud teams run the risk of increased false declines, which can irreparably damage the customer experience
.
But those in-house teams are overworked and overwhelmed. They don't necessarily recognize that their fraud prevention tactics are undermining other important business initiatives and would benefit greatly from the perspective that comes from massive data intelligence and expertise.
That's why partnering with ClearSale is a win-win for enterprise ecommerce businesses, especially now that we've brought ChargebackOps into the fold.
Coordinated, end-to-end chargeback services. Unmatched data intelligence and expertise. And fraud and chargeback management analysts, ready to augment any in-house fraud prevention teams at a moment's notice. ClearSale + ChargebackOps working together is the fraud prevention and chargeback management powerhouse solution that will help your team win against fraud and chargebacks.