Jan 20, 2020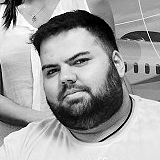 Bruno Farinelli
ClearSale Named Top Performer in Customer Success Report
When it comes to finding the right fraud prevention partner, e-commerce merchants need someone they know they can trust. That's why ClearSale is proud to be named a top performer in the FeaturedCustomers' Fall 2019 Customer Success Report and a trusted leader in the fight against card-not-present fraud.
FeaturedCustomers, a leading customer success content marketing platform for B2B business software and services, compiles this report to help buyers make informed purchasing decisions. The company considers all the fraud prevention software companies on its customer reference platform for possible inclusion in the report, evaluating each solution using a variety of factors, including:
Customer success content
Social media presence
Vendor momentum, based on web traffic and search trends
This year, 15 companies met the required criteria. Of these, only five were named top performers — the companies with significant market presence and enough customer success content to prove their performance.
It's no surprise to our customers that ClearSale achieved this ranking, as we frequently find ourselves receiving rave reviews from customers like Asus, Staples and Motorola.
Another success is Lanbo's Armory, which has a complex buying process due to the sale of firearms online. The owner made it his mission to reduce fraud without frustrating good customers. Since partnering with ClearSale in May 2017, Lanbo's Armory has seen dramatic results: Its chargeback rate has dropped to 0%, while its approval rate over the last three months has skyrocketed to 99.3%.
While many solutions are looking for ways to become better at declining fraudulent transactions, at ClearSale, we focus on finding ways to approve more legitimate orders. In fact, we never decline a transaction without a seasoned analyst's review, leading to the industry's lowest false positive rate and the highest level of approvals.
Thanks to our nearly 20 years of expertise, advanced technological solutions and team of more than 500 experienced analysts, ClearSale has the resources to support any company, in any country, in any industry. Even better, we do it without negatively impacting the customer experience. And as our clients change and grow, our scalable, customizable solution evolves right alongside them, keeping them protected every step of the way.
Ready to learn more about why we were named a top performer and how our fraud protection solution can give you the confidence you need to grow and protect your business? Contact one of our fraud specialists today to learn why companies around the world trust our solution to increase approvals, reduce false declines and eliminate chargebacks.