Apr 15, 2021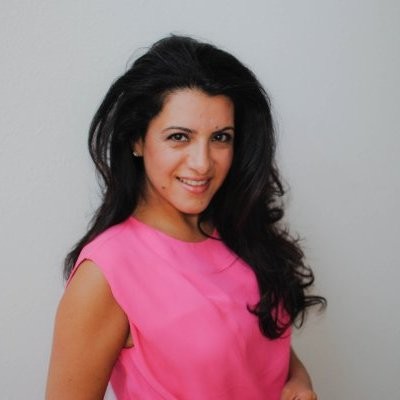 Bonnie Moss
ClearSale Named One of the Fastest Growing Companies in the Americas by the Financial Times
Fraud protection leader ranks in the list of the top 500 companies across North and South America
MIAMI, FL (April 15, 2021) -- Global fraud protection leader, ClearSale (https://clear.sale), has been named by the Financial Times as one of the fastest-growing companies in the Americas. The globally renowned business and economic newspaper partnered with Statista to identify the 500 businesses that contribute most heavily to economic growth and has included ClearSale among the prestigious list.
Tens of thousands of companies in the Americas, including all of North and South America, were considered for the list. The criteria used ensured only companies of a minimum size were eligible, and all applications were certified by their executives and researched by Statista. The consideration for growth was limited to largely organic sales alone, to exclude growth by acquisition and other means. The result is a list of companies that showed the largest growth from 2016 to 2019, with the tech sector dominating the list.
ClearSale's inclusion in the list comes from offering an innovative solution to a high-demand problem faced by retailers. As the call for seamless ecommerce options for businesses grows globally, so does the potential for fraud. ClearSale combines groundbreaking proprietary AI technology with expert manual reviews to power the highest order approval rates for card not present (CNP) transactions in the industry. The technology and process also minimize false declines, as all suspicious transactions are reviewed by expert analysts before being denied, which ensures that no good customers are turned away. Together, this improves the overall customer experience while protecting every type of online merchant - from small online retailers to enterprise businesses.
"It is, of course, an honor to be recognized by such a well-respected voice in the industry," said Rafael Lourenco, EVP at ClearSale. "The Financial Times has been a trusted source of information for over 100 years, and Statista is renowned as an unbiased data source. Being among these respected companies who, like us, have prioritized bringing innovation to the global market is a true source of pride. We have an amazing and talented global team that powers our growth worldwide, and we're pleased to have their work acknowledged at this level."
To view the full FT ranking: The Americas' fastest-growing companies 2021, click here.
About ClearSale:
ClearSale offers the most complete ecommerce fraud protection, combining cutting-edge statistical technology with the world's largest team of specialized fraud analysts for a balanced, comprehensive, real-world approach. Trusted by over 4,000 customers worldwide and touting a 99% retention rate, ClearSale is the first company to offer chargeback guarantees and the largest company focused on global card-not-present fraud prevention. ClearSale helps businesses prevent fraudulent chargebacks without interfering with the online shopping experience. As a result, clients can sell more, safely, even in dynamic or challenging international markets. More information at clear.sale or follow on LinkedIn, Facebook, Instagram or Twitter @ClearSaleUS.
###
PRESS CONTACT
Bonnie Moss
Moss Networks
bonnie@mossnetworks.com
818-995-8127