Oct 28, 2022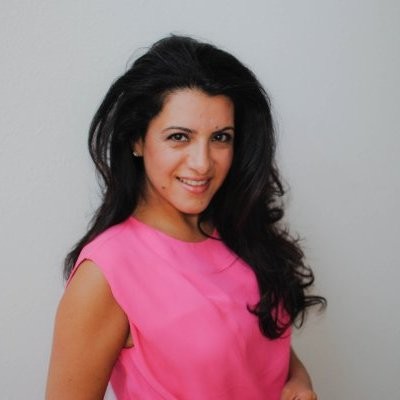 Bonnie Moss
ClearSale Interprets Key Customer Data for Online Retailers in New Webinar
Fraud protection leader offers vital insights and actionable advice based on a recent consumer report
MIAMI, FL (October 25, 2022) -- Global fraud protection leader, ClearSale (www.clear.sale), announced today a new on-demand webinar to help online merchants better understand the expectations of ecommerce consumers. The free webinar, What Your Online Customers Expect Now, walks viewers through the most important insights uncovered in the company's recently released report, the State of Consumer Attitudes on Ecommerce, Fraud & CX 2021.
Working with research firm Dynata™, ClearSale's report pulls together data from more than 5,000 online shoppers aged 18 and up and evenly distributed across five important regions: the U.S., Canada, Mexico, the U.K, and Australia. The survey covers shoppers' online experiences between March 2020 and March 2021, encompassing the seismic changes that occurred in consumer habits and expectations during and following the pandemic.
The webinar will analyze and interpret the data points from the survey and share key takeaways that will help retailers tailor their ecommerce solutions and experiences to better meet the demands of today's consumers. Key findings from the report include:
13% of respondents made their very first online purchase during this time, likely due to pandemic lockdowns/precautions.
Among veteran ecommerce users, 78% increased their frequency of online shopping after March 2020, with more than half saying they shopped an extra time or two a month.
Nearly half of respondents shopped both locally and internationally.
82% said they wouldn't shop with a merchant again if they experienced fraud on the retailer's website.
If a consumer's purchase is falsely declined, 40% will never shop with the retailer again, and 34% will take to social media to complain about the company.
"Whether it was necessity or convenience, there's no denying that the events of the last few years have made consumers more comfortable shopping online," said Rafael Lourenco, EVP and Partner at ClearSale. "But that doesn't make a retailer's job easier - in fact, quite the opposite. For instance, protecting customers from fraud while ensuring that legitimate purchases go through is a tall order, but failing to do so can really hurt a brand's reputation. This webinar puts actionable insights into retailers' hands so that they, in turn, can create better, safer and more seamless ecommerce experiences."
Interested retailers can register for the free webinar here.
About ClearSale
ClearSale (B3: CLSA3) offers the most complete ecommerce fraud protection, combining cutting-edge statistical technology with the world's largest team of specialized fraud analysts for a balanced, comprehensive, real-world approach. Trusted by over 5,000 customers worldwide and touting a 99% retention rate, ClearSale is the first company to offer chargeback guarantees and the largest company focused on global card-not-present fraud prevention. ClearSale helps businesses prevent fraudulent chargebacks without interfering with the online shopping experience. As a result, clients can sell more, safely, even in dynamic or challenging international markets. Visit Clear.Sale for more information, follow on LinkedIn, Facebook, Instagram, YouTube and Twitter @ClearSaleUS, and subscribe to ClearSale's podcast Gateway to Ecommerce.
###
PRESS CONTACT
Bonnie Moss
Moss Networks
bonnie@mossnetworks.com
818-995-8127