Aug 17, 2021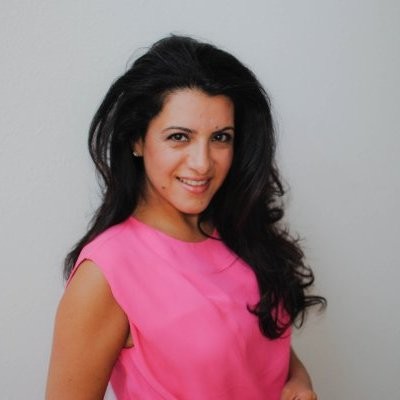 Bonnie Moss
ClearSale Helps Australian Retailers Generate More Revenue with Winning Fraud Solution
Online retailers realise increased protection and value during ecommerce upswing with innovative fraud solutions
SYDNEY, Australia (August 12, 2021) -- Last year was booming for Australian ecommerce retailers, as the pandemic drove massive sales with both local markets and cross-border online sales. ClearSale (www.clear.sale), the global fraud protection leader, is providing incredible results for Australian businesses as more and more customers turn to the safety and convenience of online shopping.
As the country faces a new set of lockdowns and restrictions, consumers look to ecommerce options for everything from everyday needs to luxury items. Recent market research from ClearSale shows that 78% of Australians increased the frequency of their online shopping and volume of spend over the last 12 months.
Australian ecommerce businesses are looking for ways to protect their customers and their revenues with fraud solutions, and ClearSale is proven to provide exceptional results in both protecting and preserving online sales. In a recent case study, ClearSale's value was illustrated in the results it provided to award-winning Australian sports footwear and apparel retailer, Sportitude.
Since ClearSale started handling fraud protection for Sportitude, monthly average approval rates increased from 98.96% to as high as 99.80%. This past March, during the online mega-sale Click Frenzy, the store was hit with a spate of fraud attempts. Criminals tried to use different postal locker addresses with the same billing address in an apparent attempt to make the orders seem like they were coming from unique customers. That month, the approval rate dropped just slightly to 98.86% while ClearSale prevented thousands of dollars' worth of fraudulent orders. On top of that, false declines were prevented so that good customers would not be turned away.
'The biggest impact to our business,' explained Sportitude Founder and CEO, Roumen Staykov, 'has been the decrease in costs for fraud detection while maintaining a high level of protection and peace of mind.'
ClearSale combines advanced statistical technology with the world's largest team of specialised fraud analysts to deliver unmatched fraud and chargeback protection while maintaining high purchase approval rates. ClearSale's industry-leading solution offers Australian businesses flexible options that meet a business's needs and goals while matching their budgets.
'Sportitude is a great example of how APAC businesses can both protect profits and reduce costs while promoting a positive customer experience,' said Ralph Kooi, Australia's Country Manager at ClearSale. 'And, because ClearSale is a global business, we're able to keep approvals high and lower fraud risk for both in-country sales and cross-border purchases.'
About ClearSale
ClearSale offers the most complete ecommerce fraud protection, combining cutting-edge statistical technology with the world's largest team of specialized fraud analysts for a balanced, comprehensive, real-world approach. Trusted by over 4,000 customers worldwide and touting a 99% retention rate, ClearSale is the first company to offer chargeback guarantees and the largest company focused on global card-not-present fraud prevention. ClearSale helps businesses prevent fraudulent chargebacks without interfering with the online shopping experience. As a result, clients can sell more, safely, even in dynamic or challenging international markets. More information at https://www.clear.sale or follow on LinkedIn, Facebook, Instagram, YouTube or Twitter @ClearSaleUS.
PRESS CONTACT
Bonnie Moss
Moss Networks
bonnie@mossnetworks.com
818-995-8127