Feb 22, 2017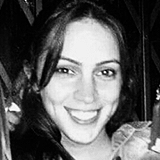 Sarah Elizabeth
ClearSale Gears up for eTail West
Our team is getting ready for one of the largest e-retailer shows in the world – eTail West, taking place February 27 through March 2, 2017 in Palm Springs, CA. ClearSale's team will be showcasing its innovative Total Guaranteed Protection solution to attendees at booth #114 throughout the show.
eTail is a conference for the top minds at America's most successful retailers to meet and learn. The trade show provides the most disruptive content designed to help merchants optimize profits and best practices. This is the perfect platform for ClearSale to show how our proprietary technology made up of the most advanced machine-learning fraud filtering systems available, combined with over 500 in-house seasoned analysts to provide human decision-making based on concepts too nuanced for AI, make ClearSale the most efficient and powerful fraud management company worldwide.
As an e-retailer, are you worried about chargebacks, the safety of selling overseas, or how to protect your business from cyber fraud without sacrificing your time, money and reputation with customers? If so, ClearSale may be your answer.
If you will be attending the eTail West show, email contact@clear.sale to set up an appointment to speak with us about our business protection services. If you are not attending the show, reach out to us and an account expert will provide you with a free analysis of your risk profile.