Jul 29, 2020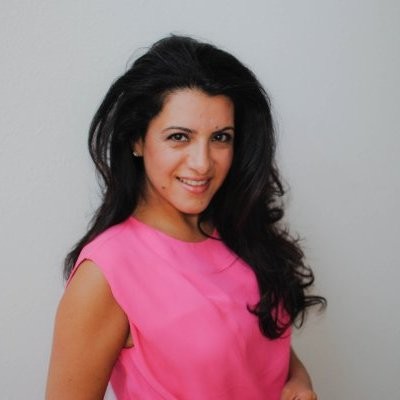 Bonnie Moss
ClearSale Celebrates 2020 Comparably Awards with Leadership, Team and Executive Wins
Fraud Protection Leader ranks on lists for Comparably's Best CEOs for Diversity, Best Leadership Teams, and Best Companies for Professional Development.
MIAMI, FL (July 29, 2020) -- Global fraud protection organization, ClearSale (www.clear.sale), is celebrating three big wins at the Comparably 2020 Awards. Ranking on the lists for Best CEOs for Diversity, Best Leadership Teams, and Best Companies for Professional Development, the awards showcase ClearSale's commitment to fostering leadership that is compassionate and inspiring, which feeds into a company culture that is employee and customer-centric.
ClearSale's CEO ranked in the top 10 in Best CEOs for Diversity in small/medium-sized businesses. With former COO Bernardo Lustosa stepping up to take the reins as ClearSale's newest CEO earlier this year, he has continued the legacy of diversity and inclusion that Pedro Chiamulera developed since 2001. Pedro now serves as Chairman and President of T. Group, the holding company for ClearSale, among others. The list of Best CEOs for Diversity was determined by analyzing the anonymous feedback from non-Caucasian employees working across 60,000 U.S. companies large and small.
ClearSale also ranked #27 and #28 out of 50 for Best Leadership Teams and Best Companies for Professional Development, respectively. The Best Leadership Teams were determined based on the most positive sentiment ratings from employees on their CEO, executive team, and direct manager, along with the company's overall workplace culture score. To determine the award list for The Best Companies for Professional Development, workers were asked a number of questions such as whether they felt challenged at work, how often they got valuable feedback on how to improve, and whether they had a mentor.
"Receiving so many Comparably Awards this year really demonstrates our dedication to developing a team and a company culture that puts diverse thought, education, and upward mobility at its forefront," said ClearSale CEO Bernardo Lustosa. "ClearSale grows stronger year after year because these values are inherent to who we are, they are the foundation of everything that we do, in business and in life."
"This set of annual Best Places to Work Awards highlight the CEOs and leadership teams that are among the best at creating inclusive workplaces for every employee to flourish and thrive," said Comparably CEO Jason Nazar. "The high ratings from employees at ClearSale is a testament to their leadership team, headed by Bernardo Lustosa. Workers commend the company's commitment to building a culture that is positive, diverse, and collaborative, in addition to the professional growth of all team members."
About ClearSale:
ClearSale offers the most complete e-commerce fraud protection, combining cutting-edge statistical technology with the world's largest team of specialized fraud analysts for a balanced, comprehensive, real-world approach. Trusted by over 3,000 customers worldwide and touting a 99% retention rate, ClearSale is the first company to offer chargeback guarantees and the largest company focused on global card-not-present fraud prevention. ClearSale helps businesses prevent fraudulent chargebacks without interfering with the online shopping experience. As a result, clients can sell more, safely, even in dynamic or challenging international markets. More information at https://clear.sale or follow on LinkedIn, Facebook or Twitter @ClearSaleUS.
About Comparably:
Comparably (www.comparably.com) is a leading workplace culture and compensation monitoring site that provides the most comprehensive and accurate representation of what it's like to work at companies. Employees can anonymously rate their employers in 20 workplace culture categories, providing the public a transparent and in-depth look at the experiences different segments of workers have based on gender, ethnicity, age, department, tenure, location, education, and company size. Since launching in 2016, Comparably has accumulated 10 million ratings on 60,000 U.S. companies. The platform has become one of the fastest-growing SaaS solutions for employer branding and a trusted third-party site for workplace and salary data, most notably for its annual Best Places to Work series.