Mar 27, 2019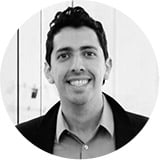 Rafael Lourenco
Fraud fears limit cross‑border ecommerce, but they don't have to
U.S. ecommerce retail growth dipped slightly in 2018, and 40% of 2018's $517 billion in domestic online retail sales went to Amazon. How can smaller U.S. ecommerce retailers compete and grow their businesses? One option is to sell their products on Amazon and other marketplaces in addition to their own online stores. But there's another option that many US online retailers ignore–cross-border ecommerce.
Right now, only 36% of US ecommerce merchants sell across borders, but cross-border sales offer an opportunity for growth. Even with low rates of cross-border sales now, the U.S. is second only to China as a destination for international online shoppers. And cross-border growth rates for the next several years range from 10% in the U.S. to 30% in Europe, according to PaymentsSource. Worldwide, the B2C cross-border ecommerce market is expect to be worth $1 trillion by next year.
The U.S. is popular with cross-border shoppers and there's a world of growth waiting, so what's holding ecommerce sellers back? Concerns about fraud.
The key to selling confidently into other markets is to understand the risks and potential rewards.
Security is a concern for cross-border payments
Fraud is a valid worry for ecommerce merchants. Card-not-present fraud is currently growing fast. It's expected to cost the global ecommerce industry $130 billion from now through 2023. Many sellers see cross-border sales as inherently riskier than domestic ones, so they block international orders or reject most of them. That approach, though, is costing merchants good orders.
Click here to read the full article.