Sep 11, 2020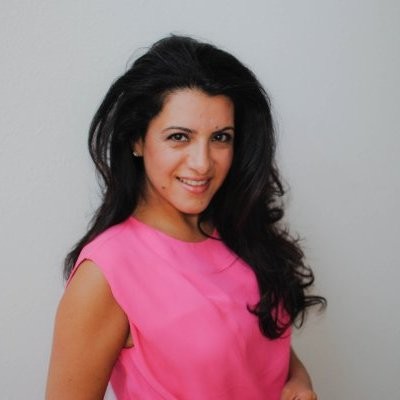 Bonnie Moss
ClearSale and BigCommerce Partner to Prepare Ecommerce Merchants for the Holidays
Fraud protection leader joins ecommerce platform powerhouse to help merchants accentuate customer experience while preventing fraud this season

MIAMI, FL (September 11, 2020) -- Global fraud protection leader, ClearSale (https://www.clear.sale), announced today a new webinar in partnership with major ecommerce solution provider, BigCommerce. The free webinar, 'Tis the Season for Fraud: How ecommerce merchants can balance fraud prevention and customer experience this holiday shopping season,is geared to help online merchants prepare for the 2020 holiday season and will be held live on Tuesday, September 15, 2020, at 2:00 PM ET.

The global pandemic has completely changed the way consumers use ecommerce. Online merchants have already seen record growth, and this holiday season is likely to be unprecedented in volume. That volume increase will come with a surge in card-not-present fraud and false declines. With almost 40% of shoppers saying they'll never shop again with a merchant that declines their purchase, online retailers have a lot to lose from poor customer experience and false declines. In this webinar, experts from both companies will provide actionable insights on how to provide the best customer experience during this unique holiday season.

"Seamless online shopping experiences are key to customer engagement and loyalty," explained Beatriz Estay, Content Marketing Specialist from BigCommerce, and webinar co-host, "but without the right systems in place, merchants could be scrambling to just keep up with sales this year. The time to prepare for what is bound to be an unprecedented holiday season is now."

Denise Purtzer, ClearSale's VP of Partnerships and webinar co-host, added, "Fraud plays a critical role in how consumers view their purchase experience with a brand. First-time ecommerce shoppers can experience higher than average false declines because they don't have a purchase history to compare. Fraudulent charges are damaging to a merchant, but many are surprised to hear that false declines are even more damaging. We want to help online retailers walk the line between not declining valid purchases and blocking fraudulent ones."
Interested retailers can register for the free webinar here.
About ClearSale
ClearSale offers the most complete ecommerce fraud protection, combining cutting-edge statistical technology with the world's largest team of specialized fraud analysts for a balanced, comprehensive, real-world approach. Trusted by over 3,000 customers worldwide and touting a 99% retention rate, ClearSale is the first company to offer chargeback guarantees and the largest company focused on global card-not-present fraud prevention. ClearSale helps businesses prevent fraudulent chargebacks without interfering with the online shopping experience. As a result, clients can sell more, safely, even in dynamic or challenging international markets. More information at https://www.clear.sale or follow on LinkedIn, Facebook, Instagram, YouTube or Twitter @ClearSaleUS.
About BigCommerce
BigCommerce is a leading software-as-a-service ecommerce platform that enables merchants to build, innovate and grow their businesses online. With a unique combination of easy-to-use, enterprise-level features and flexibility, BigCommerce powers more than 60,000 B2B and direct-to-consumer online stores across 120 countries — including Fortune 1000 brands and industry-leading brands like Avery Dennison, Ben & Jerry's, Bliss, Burrow, Skullcandy, Sony and Woolrich. Visit www.bigcommerce.com for more information.
BigCommerce® is a registered trademark of BigCommerce Pty. Ltd. Third-party trademarks and service marks are the property of their respective owners.
###

PRESS CONTACT
Bonnie Moss
Moss Networks
bonnie@mossnetworks.com
818-995-8127