Aug 31, 2020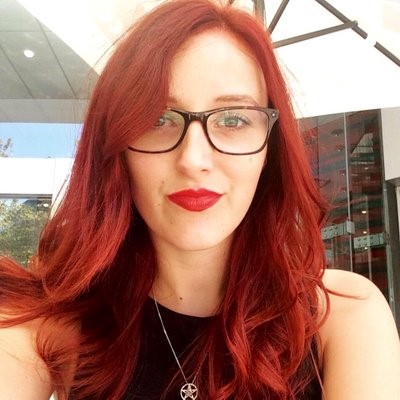 Samantha Kaylee
China Is Increasing E-Commerce Sales By Livestreaming
China is considered one of the hottest e-commerce countries. Most recently, it is leading the live stream trend and has managed to increase sales during the pandemic as a result.
When it comes to actual transaction value, China is easily the largest, and by 2015 it overtook the US and EU in total revenues generated online. As of 2018, the number of internet users in China reached 804.5 million, easily making it the current global leader in the e-commerce industry. The multinational conglomerate Alibaba.com is the most successful e-commerce company in China.
According to a recent report by Statista.com, revenue in the e-commerce market for China is expected to reach $1.05 trillion by the end of this year and projected to have a CAGR of 8.6%. It is projected to reach $1.46 trillion by 2024. Furthermore, user penetration is expected to reach 64% in 2020 and hit 79.2% by 2024, with $1,141.34 of ARPU (average revenue per user).
Furthermore, the market size of China's online livestreaming is expected to reach $16.3 billion in 2020, with Huya and YY Inc. as market leaders of the Chinese livestreaming landscape.
In light of this information, let's take a quick look at 10 ways that Chinese e-commerce businesses have used Facebook livestreaming to increase sales:
1. Behind the Scenes Events
Brands need to bridge the gap between users/consumers and their products or services. This allows the audience to feel more included and enables the brand to create a community. Facebook livestreaming offers you the perfect features and functions to deliver a behind the scenes for an upcoming/ongoing event.
This will put the audience in the front seat and allow them to watch the entire event unfold. This type of exciting content is what grasps the attention of audiences almost immediately, with many of them willing to even pay for the amount of fun and insights offered.
Example:
Taobao is a Chinese online shopping website. On the 8th of June this year, a live stream festival was launched in Guangzhou, capital of south China's Guangdong Province. This featured more than 200,000 live streams showing a variety of goods. Taobao and other multi-channel networks showcased over 100,000 categories of commodities along with a behind the scenes experience for online shoppers.
2. Conferences & Webinars
Facebook livestreaming offers you the ability to schedule live video sessions, this is a great way to get audiences in on the action and offer them an exclusive scoop to real-time events and decisions happening right on their screens.
All companies need to do is to hold conferences and webinars that focus on content that can have some exciting news and upcoming decisions that the brand wants to make public knowledge. As far as webinars go, they can include a range of objectives and goals. Through webinars, you can build brand authority, generate new leads, and even launch new products.
Example:
Walk the Chat is a Facebook group that is run by WeChat. On the 25th of May 2017, the group announced they were to hold a webinar hosted by Thomas, their CEO, at 4 pm Beijing time. The webinar was live streamed and mostly touched on topics such as marketing and selling products throughout China's main markets.
3. Engaging Viewers through Chat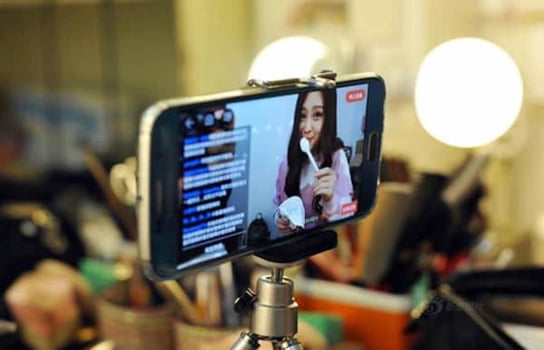 Perhaps one of the best features of Facebook live stream is that it offers you a live chat to go along with it, hence offering you the ability to interact with viewers in real-time. This will enable you to chat with followers and friends via direct messages within a live stream. Brands can use this feature to build further engagement and answer any customer queries in real-time.
However, responses do matter as all comments or messages you write are broadcasted to your viewers' screens live. The best way to go about it is to have a technical expert who has commendable product knowledge manage the chat, while your main act focuses on offering enticing visual content and whatever the agenda for that day might be.
Example:
Tencent, a multinational conglomerate company and WeChat, which is a Chinese multi-purpose messaging application, joined forces to showcase the power of live stream last year in 2019 with a demo. Recently, WeChat officially launched their live streaming program with their first beauty brand, Perfect Diary. Together with the live chat feature, the number of viewers increased 10x and conversion rates increased by 300%.
4. Hosting a Live Interview
These days customers and social media users are eager to listen to what industry experts have to say. This brings them closer to the actual reality circling the subject as well as offering them a superlative point of view regarding things that interest them. Hence there is a huge opportunity for brands and businesses to use live streams to conduct interviews.
A lot of hype can be created and can work out pretty well to make even non-followers attend the live stream. This will allow you to build further engagement with your users and promote your products and services. Not only is it entertaining for the masses, but they also have a chance to learn something new through such gatherings.
Example:
Perhaps one of the most popular events that showcased the power of live stream in conducting a live interview was Jack Ma's and Elon Musk's live debate about AI in Shanghai. This 45-minute conversation was broadcasted live through various social media platforms and kick-started the World AI Conference in August 2019.
5. Introducing New Products
It goes without saying that Facebook livestreaming can quickly become an ideal choice to showcase new products or at least send a teaser out for them before their official launch. A live stream is all about creating exciting content that generates attention from viewers.
Product launches have to live up to their build-up, and live stream is one way to offer users a VIP pass to what the company has in store for customers. However, it is not only product launches that get the limelight you can even go live when fulfilling a requested order or introducing a new product line that has been flooding your social media walls for quite some time.
This will really put your audience in a good mood and get them talking about your venture with friends and those in their social circle.
Example:
Perhaps the best example of not only introducing new products, but also selling them through a live stream goes to Luo Yonghao, a Chinese entrepreneur and internet celebrity. In his live-streaming debut, he made more than $15.5 million, with 48 million people watching. He sold several goods including common items ranging from smartphones to Gillette shaving razors, snacks, and more.
6. Nurturing Brand Image
There are a ton of ways to nurture your brand image through live streams, here are few that can create a positive response from your niche community.
You can use them as public service announcements with respect to any upcoming changes your business is currently going through in recent times as well as notify users with important updates.
You can run live campaigns and contest using the live stream option. You can script them to your liking; however, the casual approach used by Dunkin' Donuts is a prime example to keep viewers relaxed and friendly.
You can even invite the audience to corporate events, and provide insight into whatever happens at those events as an official sneak-peek into your company's work ethics and culture. Marketers can even showcase their offices and the start of a normal workday using the live stream feature to attract audiences.
Showcase the talents of your employees and make it fun for everyone. A great example is Tastemade, which showed an employee's latte art skills using Facebook's live stream option. The video instantly gained popularity and now has over 1.6 million views so far.
Example:
Currently, we have the example of JD.com, one of China's e-commerce giants, partnering with Kuaishou where users will be able to buy products through the livestreaming event. These two are giants representing China's e-commerce and live streaming industry respectively. Coming together to run a live streaming event, this publicity will create tremendous awareness in the market and nurture their brand image.
7. Product Demonstrations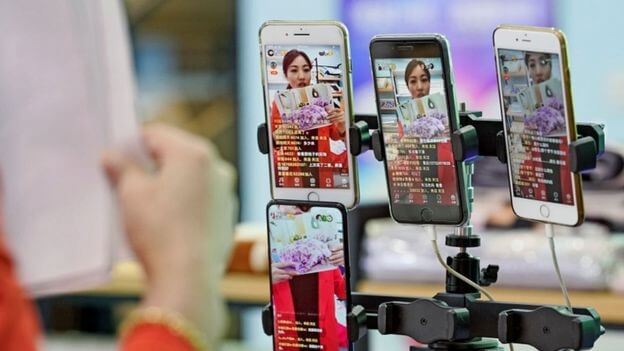 Another method of using live streams to promote brand image to amplify your ability to yield a greater amount of sales in the near future is to provide users and viewers with product demonstrations. Consider a company that deals in stylishly designed and highly practical gym equipment fused with innovation. For their next big product, they can showcase how their new equipment will help customers.
Example:
The Single's Day in China is always celebrated on November 11. For companies like Alibaba and the rest, it is considered the world's biggest 24-hour shopping event. Companies often go live, offering a tremendous amount of product demonstrations and advertisements, with sales exceeding 260 billion Yuan, which is equal to $38 billion.
8. Question & Answer Session
At times we need to look deeper for inspirations when it comes to creating content for our next Facebook live stream. Ideas can come straight from your users and customers. Brands need to realize that there are still a lot of unanswered questions customers want to get to the bottom of and a simple question and answer session can prove to be extremely fruitful.
Here you can capture heap loads of insights regarding what makes your customers tick and what they really care about. All of this can offer you tremendous value and help you to make improvements.
Example:
Galen Crew is an American singer who held a live question and answers session through Weibo with his Chinese fans, which just goes to show just how powerful livestreaming is as it can even overcome language and cultural barriers.
9. Realism & Credibility
The thing about livestreaming is that it offers the real picture for customers; they get what they see. Surely many brands out there plan profoundly before going live in front of the camera, and there can be tons of scripting elements, but the live stream still holds an exciting element because anything that could happen.
A live stream offers undeniable realism for viewers watching at home and on their personal devices. This helps to build a brand's credibility and the trustworthiness of the company.
Example:
Hilton Hotels and Resorts was one of the first international tourism companies to use livestreaming as a major travel campaign for the Chinese branches. They teamed up with Chinese KOLs (Key Opinion Leaders) to showcase facilities with absolute realism and how families can enjoy their stay at these luxury hotels in China.
10. Tutorials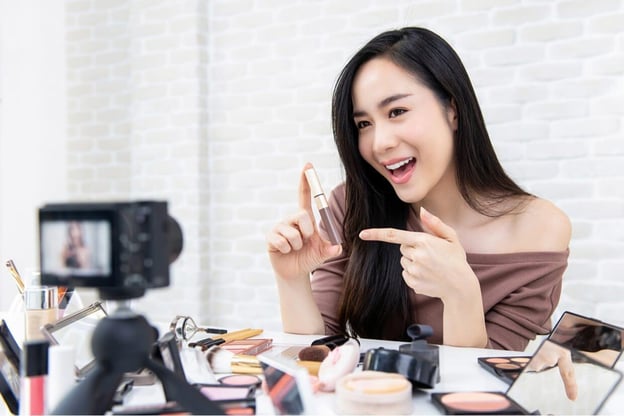 Lastly, live video sessions on Facebook can also be used to deliver in-depth tutorials. Remember, a live video is not a drama series where you get only 21 minutes with the audience before the next show in line takes up your airspace.
Some businesses can wrap things in a mere 12 minutes and still deliver resounding impact, and some can stretch their live stream to as long as an hour and seventeen minutes. The idea is not to feel pressured. Go with the flow and simply focus on generating as much user value as possible.
Example:
Shanghai-based cosmetics brand, Forest Cabin, used livestreaming services to deliver tutorials and how-to video content. Due to COVID-19, sales dropped by 90%, however, through live streams Forest Cabin was able to surpass its sales figures last year by 45% in just 15 days.
The brand trained over 1,600 shop attendants to host live streams. Previously, Forest Cabin online sales accounted for 25% of their total earnings. This year, they accounted for more than 90% during the pandemic.
Conclusion
Livestreaming videos on Facebook can help uplift, motivate, and really make your users feel connected with brands and their offerings. Through video content, you can find new avenues to interact with followers and social media users.
There is no doubt that every live video has a tremendous potential to engage users with unique and never before seen content. It's an exciting way for brands to promote themselves in front of audiences and increase revenue.