Oct 29, 2021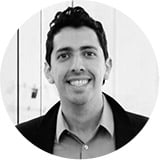 Rafael Lourenco
Checkout Checklist: How to Stop Cart Abandonment From Costing Sales
Completed orders are the goal for every e-commerce merchant, and most retailers strive to deliver a customer experience that makes it easy for customers to move from browsing to checkout. However, despite years of innovation in site optimization, CX and new technologies, the average cart abandonment rate is still high: 69.8%.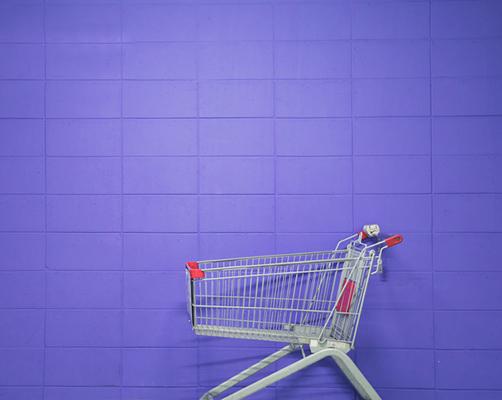 69% percent of survey respondents said they would ditch orders because shipping costs too much or would take too long.
One factor in cart abandonment is a checkout process that's not optimized to give customers the information they need when they need it, doesn't make them feel secure and requires too much effort.
In a recent survey conducted with participants in the U.S., Mexico, Canada, the U.K., and Australia, we found more than half of the respondents have abandoned carts because of cost concerns or delivery times. Roughly a third have abandoned purchases because of uncertainty about security or friction in the checkout process. And 9% of those who've made it all the way through checkout opted to give up after their orders were declined.
Each of these issues can be addressed by optimizing elements of the checkout process to make the experience more customer-friendly and increase the number of customers who click "place order." Check to see if your store is using these solutions to overcome checkout hurdles.
1. Review Shipping Costs, Delivery Times and Extra Fees
Sixty-nine percent of survey respondents said they would ditch orders because shipping costs too much or would take too long. There are two ways to reduce this problem. The first is to communicate your shipping rates, additional fees like taxes and delivery windows clearly on each page of your site, including checkout pages, so customers don't feel surprised by the information when they're ready to pay.
The second approach to reduce cost-related cart abandonment is to offer shipping options that meet customer expectations. A Q2 2021 report by Jungle Scout found that now, 66% of consumers expect free shipping "for all orders" and 91% want those orders to arrive within a week. When customers see those options in checkout, they'll be less likely to leave without completing their order.
2. Offer Customers Payment Solutions They Trust
Thirty-six percent of consumers said they have abandoned a purchase because they didn't trust the site with their credit card information. You can overcome this concern by offering payment options like digital wallets that don't require customers to key in their card data.
The survey also found that when a digital wallet such as PayPal, Apple Pay, Amazon Pay or Google Pay is available, 71% of consumers sometimes or always use the digital wallet instead of entering their credit card information directly to the checkout form.
3. Require Less Customer Data Entry During Checkout
Digital wallets have the added benefit of reducing friction. Even customers who would be comfortable giving your store their card data can save time by using their digital wallet instead. That can appeal to the 35% of consumers who said they've ditched purchases because checkout was too long or complicated.
Another way to make the process easier for returning customers is to offer them the option to create an account that securely stores their billing and shipping addresses, contact information and preferred payment methods and auto-fills them at checkout. By signing in with their customer account or a single sign-on option like Google or Apple ID, customers can speed through the checkout process without having to reenter their data.
4. Offer (but Don't Require) Customer Account Creation
Nearly one-third (32%) of survey participants said that they'd left an online store without completing their purchase because the store wanted them to create an account. Requiring account creation before customers can buy adds a lot of friction to the checkout process. It also assumes that the customer is ready to take their relationship with the merchant to a level they may not be comfortable with yet.
The solution, mentioned above, is to offer account creation as an option that can make repeat purchases and order tracking more convenient, while allowing customers to check out as guests so they can make their purchase quickly and then decide if they want to set up an account after they see how that first order goes.
5. Reduce Your False Decline Rate
What if your store's checkout is beautifully optimized, offers minimal friction, and gives customers the experience they want—but then your fraud prevention program rejects their orders? Nine percent of survey respondents said they'd given up on a purchase after their order was declined. This is a growing problem for online merchants that can do long-term damage to their revenue and marketing ROI.
The survey found that 25% of customers reported at least one declined order over the past 12 months. Among those shoppers, 49% said this was more than the number of declines they experienced in 2019. This indicates that merchants may be losing a larger percentage of revenue to false declines than in years past.
As for the long-term effects, while 62% of consumers said they might try one more time after a decline, 40% said they'd likely never order from that merchant again. (Percentages total more than 100 because of multiple response options.) Thirty-four percent said that they would post something negative about the merchant on social media after a decline.
Lost customers reduce the average customer lifetime value for the merchant and represent a waste of marketing spend. Negative comments can increase the cost to acquire new customers by damaging the brand and eroding customer trust.
It's important to keep in mind that a long, complex checkout process doesn't help prevent fraud, but it does turn off good customers. Fully automated fraud control is inexpensive but can generate high numbers of false declines. AI-powered fraud detection algorithms that incorporate behavioral biometrics and validated data can flag risky orders, and manual review of those orders can prevent fraud while also avoiding false declines.
How is your checkout working? By using this checklist to evaluate your processes, using your site analytics to see where customers are most likely to abandon checkout, and adjusting your fraud controls to reduce false declines, you can create a checkout process that keeps customers moving through and keeps them returning to your store.
Original article: https://risnews.com/checkout-checklist-how-stop-cart-abandonment-costing-sales