Apr 29, 2018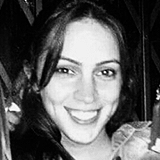 Sarah Elizabeth
Can PayPal Chargebacks Be Avoided?
As more consumers use PayPal to pay for online purchases (there were 227 million active accounts as of the end of 2017), merchants must think about how to integrate PayPal into their checkout process without increasing the risk of disputes and chargebacks.
After all, just because PayPal operates on a secure and encrypted website doesn't mean merchants don't assume any risk when using PayPal. Merchants can still experience chargeback fraud with PayPal transactions that can significantly damage their bottom line.
What Are PayPal Chargebacks?
Sometimes, PayPal transactions don't go smoothly, usually for one of three reasons:
The customer pays for the item but never receives it.
The customer claims the item they received was significantly different than the item advertised.
The customer's credit card was used for the purchase without the cardholder's permission.
In these cases, a buyer has two options to recoup their money: file a PayPal claim or a PayPal (or credit card) chargeback. Both approaches can lead to a refund for the customer. The key difference is who resolves the dispute.
1. PayPal Claim
Some customers first try to resolve their issues directly with the seller by opening a dispute through PayPal's Resolution Center. If that fails, the customer can escalate the dispute to a claim that PayPal will investigate and attempt to resolve. If PayPal reverses the transaction and returns the funds in question back to the customer, the merchant is responsible for the full transaction amount and may also be out the merchandise.
2. PayPal Chargeback
When cardholders dispute questionable credit card transactions with their card issuer, the issuer determines who's responsible for the charges. If the merchant is found responsible, the credit card issuer processes a chargeback. PayPal then reverses the transferred funds, debits the merchant's account for the amount of the sale plus a $20 chargeback fee, and doesn't refund seller fees.
How Merchants Can Avoid PayPal Chargebacks
Chargebacks are detrimental to a growing e-commerce business, so merchants should do everything they can to avoid them. Luckily, merchants can reduce their risk of PayPal chargebacks (while also increasing their chances of winning a dispute) by following these suggestions:
Describe Products Thoroughly
If customers receive an ordered item that looks nothing like what they saw online, they'll be unhappy. If they file a PayPal chargeback as a result, chances are good the merchant will be on the hook.
PayPal's Seller Protection Program doesn't cover "Significantly Not As Described" claims, so merchants must be meticulous about making sure their product descriptions are thorough and accurate. Best practices include providing measurements, showing pictures of the product taken from multiple angles, and user reviews.
Respond Promptly to Customer Questions
Frustrated customers who can't get in touch with a merchant may turn to chargebacks to resolve their concerns. Merchants should strive to be available 24/7 to customers — whether that's through email, a customer service phone line, online chat or PayPal's Customer Service Messaging. Responding promptly to customers can help defuse situations that might otherwise result in a chargeback.
Provide Delivery Updates
Merchants should send emails to customers when an order has been processed, shipped and delivered and if an item is out of stock (and when it's expected to be back in stock). Merchants should also give customers tracking number for each shipment. By keeping customers updated on the status of an order, merchants can reduce their risk of "Item Not Received" claims.
Purchase Shipping Insurance
Things can go wrong when shipping a package — it's not unusual for a package to get lost or damaged — and merchants will be blamed for anything that goes awry. Purchasing insurance may be a smart idea, particularly to cover expensive or fragile items. Not only does insurance offer peace of mind in the event of damage or loss, it also includes tracking and delivery information, making it a win-win solution for merchants.
Protect Big-Ticket Items
For transactions greater than $750, PayPal encourages merchants to purchase signature confirmation. This lets merchants know the intended customer received the merchandise.
Avoid Risky Transactions
Some transactions — like the sale of gift cards or digital goods and services — aren't protected by PayPal. Fraudsters know this, which makes these types of products big targets for theft.
Meet Seller Protection Requirements
Adhering to PayPal's Seller Protection Program guidelines can reduce fraud, protect online sales and minimize claims, chargebacks and reversals. The program also lets merchants retain the full purchase amount and waives related fees for certain transactions, even if they were reversed through a chargeback.
Protecting Merchants Against Expensive PayPal Chargebacks
Sometimes, merchants can do everything right but still find themselves on the receiving end of a PayPal chargeback or claim. When PayPal rules against a merchant, that loss affects more than just finances and inventory; it also affects a company's reputation and ability to use PayPal for future transactions.
Merchants need a comprehensive fraud protection strategy that can help them grow their business while reducing the risks associated with this alternative payment method. Contact ClearSale today to learn why merchants count on our Chargeback Protection Insurance to guarantee they'll never again worry about chargebacks.