Jul 20, 2023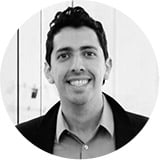 Rafael Lourenco
Cross-Border Ecommerce Is Booming. Does Your Website Get It Right?
Consumer attitudes are changing about ordering online from overseas, and global ecommerce market forecasts reflect that shift. Analysts predict 25 percent compound annual global ecommerce growth through 2028, when the market will be worth more than $3 trillion, up from $737 billion in 2021, per Vantage Market Research.
This growth represents an opportunity for brands and retailers to grow their customer base and insulate themselves from economic fluctuations in their home markets. To build a thriving cross-border presence, brands and retailers must understand why consumers shop across borders and how to adapt their customer experience (CX) for different markets.
Changing Consumer Attitudes Toward Cross-Border Ecommerce
In a 2022 Consumer Attitudes Survey on Ecommerce, Fraud & CX—which included more than 5,000 online shoppers evenly distributed among the United States, Canada, Mexico, Australia, and the United Kingdom—6 percent of respondents said they prefer to buy from overseas retailers. That was an increase from 4 percent in 2021, and among that 6 percent, more than half said their preference for shopping internationally had increased over the past 12 months.
Also in the 2022 survey, 40 percent said they preferred shopping with overseas and local retailers equally, and 18 percent of those consumers said they increasingly preferred buying from a mix of local and cross-border sites. At the same time, consumers are discovering more offshore brands and retailers through social media, with nearly one-third of Gen Z and younger Millennial consumers saying they've made cross-border purchases based on social media engagement with brands.
The Cross-Border Opportunity for Retailers and Brands
Turning international followers into loyal customers requires strategic planning. Here are some of the key best practices for ecommerce sites to succeed in cross-border commerce.
Identify your first cross-border market. Start with one international market or region that shares some attributes–language, payment methods, or customer demographics–with your domestic market. For example, a French clothing store might opt to expand into another EU market because of the common payment options before expanding outside the EU.
Go beyond basic language localization. Update your site to ensure that all customer touchpoints are provided in your target market's language, including product descriptions, shipping and return policies, and customer service chatbots. As tempting as it might be to control costs by relying on an automated translation of your site content, a translation by a professional in your target market is a wise investment—especially if the target market uses a language with many regional variations, such as Spanish, Portuguese, or English.
Provide preferred local payment options. The popularity of payment methods varies by market, but digital wallets appeal to consumers in multiple regions because of their convenience and security. In the same report, 70 percent of respondents said that having the option to pay using alternative methods like digital wallets makes them feel "more secure when placing an online order."
In addition to digital wallets, it's wise to offer a buy now, pay later option as well as any other local payment methods that are popular. For example, debit, bank transfer, and cash payments through convenience store kiosks are preferred by many Mexican online shoppers. Consider also how you'll handle multicurrency payments, sales tax, and value-added tax collection for overseas markets.
Set shipping expectations for cross-border customers. Shopping across borders opens a whole world of products to consumers. The trade-off is often slower delivery times and higher costs. Communicate that information clearly so that there are no surprises at checkout. More than one-third (39 percent) of respondents in the survey said they'd abandoned at least one purchase at checkout in the previous year because "shipping was expensive or would take too long."
Welcome cross-border customers in your loyalty program. One way to compensate for higher shipping costs and longer delivery times is to invite cross-border shoppers to join your loyalty program as soon as they arrive at your website. Allowing new customers to start earning points toward future purchases, bonus items, or shipping discounts appeals to virtually all customers, including the 49 percent of Gen Z and Millennial shoppers who already belong to at least one retail loyalty program.
Add cross-border holidays to your marketing calendar. Boxing Day, Singles Day, and El Buen Fin aren't online shopping events in the U.S., but they're major ecommerce events in other countries (the U.K., China, and Mexico, respectively). Virtually every market has a unique sales event or national holiday that your store can leverage through social campaigns, seasonal promotions, and products selected specifically for these events.
Align your fraud prevention with local consumer behavior. By now, it should be clear that customers in other markets won't behave exactly like those in your domestic market. That means your fraud screening rules and practices need to adapt, so you can approve as many good orders as possible in your cross-border markets.
For example, if you're expanding into a country with a developing ecommerce market, many of your customers may have a limited history of online purchases—or perhaps none—before their first order in your store. In this scenario, the order history parameters that work well for identifying fraud in developed ecommerce markets may be counterproductive. Know what good customer behavior looks like in your new cross-border market and adjust your fraud controls as needed.
Building the Foundation for Future Cross-Border Growth
Finally, choose the KPIs for your first cross-border initiative so you can track your progress and make CX improvements over time. Once you have the process down and have a track record of successfully selling into one international market, it becomes easier to deliver an excellent customer experience as you expand your online business even further beyond your own borders.
Original article at: https://www.destinationcrm.com/Articles/Web-Exclusives/Viewpoints/Cross-Border-E-commerce-Is-Booming.-Does-Your-Website-Get-It-Right-159610.aspx