Sep 27, 2022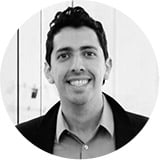 Rafael Lourenco
The Online Retailer's Holiday Fraud Prevention and CX Checklist
Online consumer behavior and expectations have evolved rapidly since the start of the pandemic, and they're going into the holiday shopping season with higher expectations than ever for great experiences. Now that two-thirds of consumers say they're "likely to switch companies for a better digital experience," getting customer experience (CX) right is critical to maintaining customer loyalty and increasing average customer lifetime value.
Online fraud has evolved, too. For example, TransUnion reports an 81.8 percent increase in true identity theft from 2019 through 2021, while other types of fraud such as shipping fraud and account takeover have increased as well. These fraud increases raise the stakes for preventing chargebacks and avoiding false declines without adding friction to the shopping experience for trustworthy customers.
Now is the ideal time to review your CX and fraud controls for your website and to ensure a positive experience for holiday shoppers and a profitable sales season for your business. New data of consumer attitudes and e-commerce fraud can help you by highlighting the customer journey and security areas that may need attention.
Are Your Holiday Plans Timed Correctly?
One notable shift in holiday shopping behavior since the start of the pandemic is the trend toward a longer holiday shopping season that starts in late October/early November rather than kicking off with the Cyber Five (U.S. Thanksgiving through Cyber Monday). Analysts now predict that disruptions in the holiday sales calendar and the shift toward digital shopping since early 2020 "will likely establish an earlier shopping cadence going forward."
This shift means that retailers need to have promotions and inventory ready for holiday shoppers earlier. Retailers may also need to implement any holiday-season adjustments in their fraud control screening, scoring formulas, and manual review processes to accommodate a longer sales season with fewer sharp peaks.
Related story: How Backtesting Helps Merchants Find Their Ideal Fraud Prevention Solution
Do You Have a Plan for Product Availability Challenges?
Snags in the supply chain have been an issue since the start of the pandemic, as lockdowns, labor shortages and production issues impact manufacturing and shipping. Some retailers have been placing holiday orders early this year, a wise move as it now looks like labor issues may further delay transport of goods from Asia.
The most obvious challenge here for retailers is having items in stock for their customers. Therefore, now is the time to ensure that inventory visibility is accurate, continuously updated, and unified across all sales channels. However, there's another challenge for retailers that have high-demand items in stock — avoiding fraudulent orders from criminals who want to resell sought-after products.
Because these items go fast, it's important to ensure quick order screening and decisioning so that good customers don't miss out on the products they want. However, it's also critical to block fraud attempts. In these cases, product-specific fraud controls and manual review capacity can help to maintain good CX and prevent fraud when in-demand inventory goes live.
Have You Updated Your Fraud Control Settings?
The increases in fraud involving shipping addresses, identity theft, and account takeovers, as well as the expected increase in order volume starting in late October/early November, require retailers to take a look at their current fraud screening parameters and plan to adjust them if necessary. For example, every order should be screened, even if it comes from a known good customer account, to avoid account takeover fraud that will drive customers away. Eighty-four percent of the 5,000 consumers that ClearSale surveyed in March 2021 across the U.S., Canada, Mexico, Australia, and the U.K. said they would boycott a website that allowed fraud with their payment card.
However, fraud controls that are too strict can also damage CX. For example, a website that specializes in popular consumer items may find that it sees more first-time customers during the holidays and more customers shipping gift purchases to third-party addresses. New customers and new delivery addresses can be fraud flags, and if these criteria are used to automatically reject orders, retailers risk more in lost customer revenue and lifetime value than they would to fraud.
Reducing false declines by manually reviewing flagged orders comes with a cost, but that cost is usually much lower than the cost of alienating good customers. Forty percent of consumers in our survey said they would never shop again with a retailer after a false decline, which represents reduced customer lifetime value. Furthermore, 34 percent said they would post something negative about the retailer on social media after a decline, which could raise the cost to acquire new customers.
Finally, it's wise to review every step in the checkout process before the holiday rush begins. Merchants whose checkouts are not optimized for streamlined customer data collection — or that believe that collecting more data can discourage fraud — will run into consumers' rising impatience with high-friction checkout experiences. More than a third (35 percent) of consumers in our survey said they've abandoned an online shopping cart because checkout was too complicated or took too long, and 32 percent have abandoned carts because of account-creation requirements.
Digital wallets can help smooth the path to checkout by automatically populating the necessary payment and address data while also shielding account numbers. For these reasons, most consumers — 71 percent in the ClearSale survey — said they always or sometimes pay via digital wallet rather than key their data into a website.
Preparing for a Profitable 2022 Holiday Season
With the holiday season starting sooner than ever, now's the time to double-check the timing of your seasonal promotions and optimize your inventory management, fraud controls, false decline prevention, and checkout process. Prepare now to give your customers the gift of a great holiday shopping experience while your business enjoys more revenue, less fraud, and stronger customer loyalty.
Original article at: https://www.mytotalretail.com/article/the-online-retailers-holiday-fraud-prevention-and-cx-checklist/