Sep 21, 2021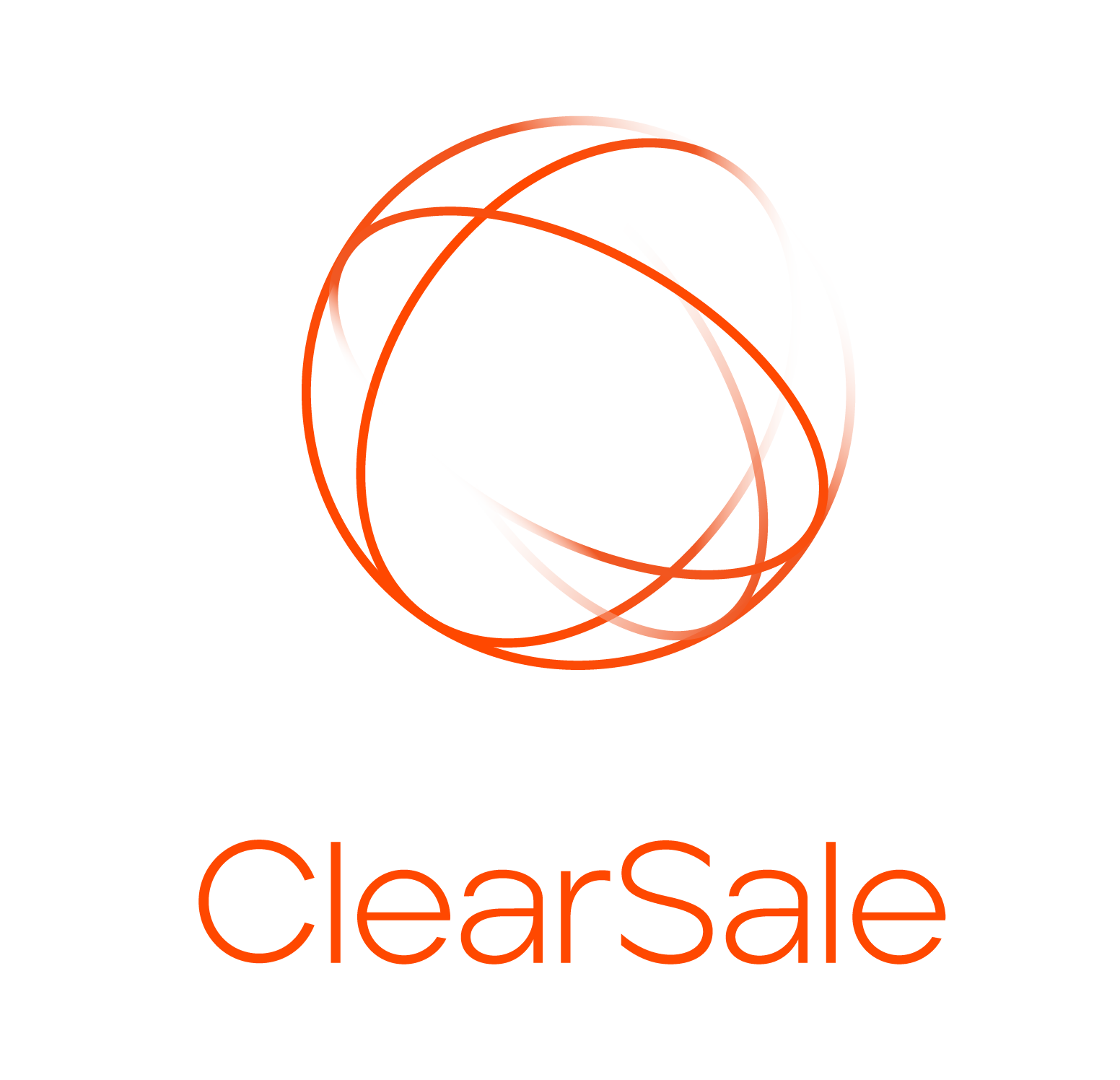 ClearSale
Best Shopify apps: 30+ options to boost sales
If you're familiar with Shopify, you'll know that the eCommerce platform has a boatload of apps.
To be precise, 6515 apps at last check. And, that figure continues growing swiftly. For perspective, Shopify only had 2,426 apps back in 2018. That's an addition of over 4,000 apps in just 3 short years.
Of course, this is a good thing. It's always better to have a bigger selection to suit users' needs and preferences. After all, most people use about 6 apps per store.
However, the sheer volume is also a problem: it makes your search for the best Shopify apps an uphill struggle. Thousands of them, each promising that they're the one you need. How could you ever choose?
This is where this article can be of help to you. Below, you'll find the top Shopify apps — all tried and tested — all meant to increase sales, boost performance, and succeed.
So without any further ado, here you can pick the best Shopify apps for:
Best Shopify apps for process optimization
Running an online store requires you to handle multiple time and energy-intensive tasks each day — including invoicing, shipping, and marketing. eCommerce website builders definitely do have many tools for this, but Shopify's app store is by far the most extensive. The apps below help to shoulder the burden by automating, managing, optimizing, and simplifying the necessary processes.
Sixads - Paid Advertising
Rating: 4.5★★★★★
Features: Automate ads, generate text and visuals, generate video ads, ad analytics
Free plan: No, starts at $14.99/mo
Sixads lands a spot because it simplifies one of the most complex yet vital aspects of running an online store: ads. This all-in-one ad management app helps you run ads on Facebook, Instagram, and Google from one single dashboard.
To start, Sixads automates the generation of ad texts and the upload of visuals. If you prefer video ads for your Facebook and Instagram campaigns, it also has professionally designed templates to help you get started. Sixads' algorithm pre-sets the targeting for you as well.
So, that's all the heavy-lifting taken care of. All you have to do is approve the ad and set your budget.
Beyond that, the app also offers analytics tools that show which ads are performing better on Facebook, Instagram, and Google. You can then leverage the data to either scale up or down.
Now, if you're worried about setup, don't be — it's as easy as ABC. The entire process is intuitive, and you'll be guided by plenty of prompts.
Overall, Sixads makes ads management a breeze. Small to medium online stores, those with little to no digital advertising experience, and entrepreneurs looking to save time and headaches would find the app especially handy.
Avada SEO: Image Optimizer
Rating: 4.9★★★★★
Features: Image optimization, structured data, SEO analysis
Free plan: Yes
Check out Avada SEO Image Optimizer
Avada SEO Suite is hands down one of the best free apps for Shopify. Offering a complete suite, Avada makes Shopify SEO management and optimization much more accessible and convenient.
Some of its more helpful features include:
Image optimization to help speed up page loading time.
Automatic insertion of ALT tags to make it easier for Google Search to find pictures.
Automatic addition of Google structure data so that your site is Google-friendly and higher up on the search results page.
Automatic optimization of meta title and description to boost your store's search engine ranking, as well as increase clickthrough rate.
HTML sitemap to make it easier for visitors to navigate your site.
SEO analysis with problem reports and improvement suggestions.
Sure, you can do all of the above without Avada. But, the question is: why should you? First, it's free. And, second, it helps to save so much time. The time that you can invest in other aspects of your store.
And, the best thing? There's no technical skill and know-how required. Not only is the setup process a piece of cake, but the app itself is extremely easy to use.
As a whole, Avada SEO Suite is a great addition for anyone looking for an effortless solution to handle on-page SEO.
Data Feed Watch Shopping Feed
Rating: 4.6★★★★★
Features: Analytics for performance analysis, Price Watch tool, feed review
Free plan: Free trial, then $59/month
Data Feed Watch Shopping Feed is another handy Shopify app for merchants. It offers product feed management for Google Shopping, Facebook ads, Instagram Shopping, Amazon, Pinterest Shopping, and 2,000+ more sales channels and marketplaces.
Now, it's true that many platforms have their own standard feed options. In fact, even Shopify has its own shopping feed extension. But, here's the thing: the convenience of managing product feeds of multiple channels from just one centralized dashboard is unbeatable.
Besides that, Data Feed Watch Shopping Feed also offers more flexibility and control when compared to its competitors. For starters, the app can process up to a million products. And, you can even create complex rules or fine-tune them until you're satisfied.
The app's detailed performance analysis is very much appreciated, too. It shows the performance of each product on each channel. Any edit and removal — for instance, out-of-stock products — can be done with just a click.
For those who aren't tech-savvy, you'd be happy to know both the integration with Shopify and the setup process are completely painless. A few clicks and you're done!
A great tool to streamline and simplify the complexity of data feed management, those with multi-channel listings will especially value it.
Bigblue – All in one logistics
Rating: 5★★★★★
Features: Real-time inventory, personalized packaging, custom shipping, branded tracking emails
Free plan: Free to install, from $4.80/order
For help with logistics and shipping, you want to hit up Bigblue. The app helps to manage shipping and logistics for those who want to automate their shops to pretty much run by themselves.
Bigblue's concept isn't exactly groundbreaking: you send your products to its warehouses, and the company will handle everything else. But, there's no denying its convenience and attention to detail.
For starters, everything from storage to returns processing is automated. And, you can track them all — inventory, suppliers, orders, returns, and more — in real-time within one interface.
Beyond that, Bigblue also takes care to appeal to your customers by offering them convenience. For instance, customers can choose between different delivery methods such as express or ecological. Plus, the estimated arrival date is also displayed directly in the shopping cart.
Integrating Bigblue with your Shopify account should take less than 30 seconds as well. No technical skills necessary — just a few clicks.
In brief, if you prefer to adopt a hands-off approach, Bigblue's from start-to-end automation is what you need.
Sufio: Professional Invoices
Rating: 4.8★★★★★
Features: Invoice templates, automatic invoices, packaging slips, and delivery notes
Free plan: Free trial, then $19/month
Sufio provides automated branded invoices in multiple languages and for multiple currencies. These invoices are compliant with legislation in various countries, too.
Here's how Sufio works: the invoices are automatically generated when orders are created, paid, or fulfilled in your store. They are then automatically sent to your customers by email. Obviously, with all the invoicing taken care of, it considerably lightens your workload.
Beyond invoices, Sufio can also create/send credit and delivery notes, packing slips, quotes, and more.
As for ease of use, Sufio gets a tick from me. Installation is swift and straightforward. Then, the bulk of it is all automated from this point on.
Those who want a fuss-free app to automate and handle all invoicing needs will find it particularly useful.
Top Shopify apps for store improvements
These apps help to improve your online store one way or another. Generally, they boost your store's user-friendliness, make it easier for your customer to navigate around, or provide information that plays a huge part in your customer's purchasing decision.
Editorify – Product Reviews
Rating: 4.8★★★★★
Features: Import reviews, rate filter, keyword blacklist
Free plan: Yes
If you sell on multiple online platforms — such as Etsy, Aliexpress, and more — in addition to Shopify or if you're a dropshipper, Editorify is one of the must-have Shopify apps. The app lets you import written, photo, and video reviews from these platforms into your Shopify product pages.
Of course, you'll have control over the reviews. For instance, you can limit it to those with a 4-star rating and above. Also, you can filter to remove reviews with certain keywords.
So, what does this mean for you? Well, these reviews will help to boost consumers' confidence as well as prove to them your credibility and, eventually, nudge them into making a purchase.
If you prefer, you can use Editorify to write your own reviews manually, too. It's also possible to allow customers to leave their reviews as well as upload accompanying photos.
To import, you just need to install the app, visit the platform the reviews are on and click the Editorify icon. Easy peasy.
In a nutshell, Editorify is very handy if you want to display reviews that are currently scattered across various platforms.
Personalized Recommendations
Rating: 4.9★★★★★
Features: Product recommendation, automated personalized emails, performance tracking
Free plan: Yes
Check out Personalized Recommendations
Personalized Recommendations has multiple features, but they all center around the app tracking and analyzing the behaviors of your online store's visitors. Then, leveraging the data, the app provides personalized recommendations and upsells.
You're free to set the condition for the recommended products. Some of the choices include related products from other like-minded visitors, cross-sell, popular products, recently viewed products, and frequently bought together. These recommendations are then displayed on Shopify pages or delivered via emails.
What I like about the app is that it takes something that's relatively complex with lots of moving parts and makes it accessible. Without requiring coding or technical knowledge. Everything is simplistic and intuitive. There's also virtually no setup required. You just need to customize your recommendation blocks, and you're good to go.
Overall, the app is best for those looking to boost the store's revenue with detailed personalized recommendations based on data.
Calculator builder
Rating: 3.1★★★☆☆
Features: Custom calculators, drag-and-drop editor, analytics
Free plan: Free trial, then $6/mo
In case the name isn't a dead giveaway, this app lets you build custom calculators that can be integrated into your Shopify store. It's one of the top Shopify apps that make things a lot easier for your customers.
See, the calculator is entirely customizable. So, you can set it up to simplify the process of calculating a variety of things.
For instance, if you're selling products that are usually sold in multiples, the built-in calculator makes it a lot easier for your customers to calculate the exact quantity they need and final price estimations. Alternatively, if you offer dynamic discounts, your customers can crunch the numbers for themselves directly on the page.
I also find the entire app a delight to use. The building process involves absolutely no coding or programming experience. Instead, it uses an intuitive drag-and-drop editor. If you don't want to build from scratch, the app also offers plenty of templates that you can build upon.
Once done, you can add the calculator to your product description, embed it in your store, or show it to your visitors as a pop-up.
If your Shopify store sells products with dynamic pricing, plenty of discounts, customizations, or bundling, the Calconic Calculator Builder will make your customers' shopping experience a lot smoother.
Tagembed Instagram Feed + TikTok Videos
Rating: No reviews
Features: Custom social media feeds, content review, professional templates
Free plan: Yes
With this app, you can add Instagram, TikTok, and other social media feeds to your store's homepage, product pages, or any store page.
Beyond turning the aesthetic and engagement factors up a notch, it also increases the amount of time visitors spend on your site. In turn, this boosts the chance of turning visitors into customers.
You can easily switch layouts for each feed as well as remove unwanted content before it reaches your site.
Speaking of easy, the app is manageable even if you are non-technical. Setup involves only a few clicks. There's no coding required.
The best part is – you can try it out for free with 1 feed and see if that's what works for your store.
Responsive and engaging, this is a good app to have to leverage your social media to boost sales.
Klevu ‑ Advanced Smart Search
Rating: 5★★★★★
Features: AI-powered search bar, smart category merchandising, smart recommendations
Free plan: No, contact sales for pricing
What Klevu offers is often described as a custom storefront-compatible discovery suite. But, to put it simply, it provides AI-powered advanced search functionality with smart recommendations and suggestions.
The Discovery Suite mostly revolves around:
Smart search and filter - including rich autocomplete and real-time search trends.
Smart category merchandising - including drag-and-drop visual merchandising and pin hero products.
Smart recommendations and personalization engine - including product recommendations based on search and recommendations of popular products.
Understandably, this might be confusing with the jargon. But, ultimately, all of these features work together to harness buyer intent in real-time and hit the shoppers with relevant recommendations to boost conversion.
As for ease of use, activation is painless. Plus, management is extremely easy with the neatly organized admin panel.
As a whole, Klevu caters to online retailers of all sizes looking to provide more personalized shopping and discovery experiences to drive sales.
Best Shopify dropshipping and product sourcing apps
Below, you'll find some of the best Shopify apps for dropshipping and product sourcing. They either automate the entire dropshipping process or offer vital elements that you need for the venture — including marketplace and order management tools.
Spocket ‑ US and EU Dropshipping
Rating: 4.6★★★★★
Features: Auto-updates of inventory, one-click fulfillment, branded invoices
Free plan: Yes
A popular marketplace, Spocket is one of the top Shopify apps for dropshipping with most of its suppliers from the US and the EU.
With Spocket, you can add the products you like to your Shopify store with just a click, and it will handle the inventory of the products. After that, your only needed involvement is to hit a button to process the orders — everything else is automated.
One of the things I like about Spocket is that the app allows you to freely browse the products its suppliers offer before actually committing to the platform. Besides that, many merchants also really love Spocket's branded invoices feature. Here, the products and the accompanying documents bear your store's logo and name on them.
Plus, Spocket is just a breeze to use overall. Integrating the app and your Shopify store can be done in just a few clicks. In fact, everything from adding products you like to your online store to processing orders requires just mere clicks — nothing technical at all.
Trusted, reliable, and easy, Spocket is a good option for all — especially those who are new to the business.
DSers‑AliExpress Dropshipping
Rating: 5★★★★★
Features: Bulk order, automated order status sync, automated tracking number sync
Free plan: Yes
With thousands of 5-star reviews, DSers is one of the best free apps for Shopify. The dropshipping app's main appeal is definitely the fact that you can place hundreds of AliExpress orders at once and in just seconds.
Besides that, despite being fully automated, it also offers online merchants considerable control. Once you have imported products from AliExpress to your store, you can then personalize the descriptions, set shipping methods, and track the shipping status. And, you can do this all directly in DSers.
On top of that, some of its other more helpful features include:
Suggesting cheaper and better suppliers for the same product.
Allowing the setting of country-specific suppliers.
Allowing multiple Shopify stores in one account.
Allowing special bundles and BOGO deals.
There's also no cause for concern when it comes to ease of use. You can get started easily. Plus, linking your Shopify store and your Aliexpress account takes just clicks. Once done, you can hit the ground running.
For those of you looking for a quick way to automate and process numerous AliExpress orders, DSers is a good fit.
Oberlo – Dropshipping App
Rating: 4.3★★★★☆
Features: Bulk order, auto-updates, available in 6 languages
Free plan: Yes
Oberlo is one of the most well-known names in dropshipping. The app lets you find AliExpress dropshipping products to sell from a huge selection.
Easily integrated and, once done, you can effortlessly import products from AliExpress into your Shopify store and ship them out. The entire process requires just a few clicks, and everything from packaging to shipping is taken care of.
Another huge plus in favor of Oberlo is that it offers a free plan for entrepreneurs who list under 500 products. That's quite a bit of wiggle room and should be more than enough for those new to the scene.
Offering a huge selection, ease of use, and convenience, Oberlo is a huge hit amongst those new to dropshipping.
Printful: Print on Demand
Rating: 4.3★★★★☆
Features: Warehousing and fulfillment, built-in design tools, discounted samples
Free plan: Yes
A slightly more niched dropshipping model, Printful offers print-on-demand service. With the app, you can effortlessly create your own designs — for apparel, custom printing, engraving, embroidery, and more — and then sell them as products on your site.
Here's how it works. Once you have integrated your Shopify store and Printful, you need to upload your design. Then, when a customer places an order, the order is automatically sent to Printful for fulfillment and, eventually, shipping.
To ensure the automation of the service remains smooth, Printful has several helpful features such as automatic order import, built-in shipping and tax calculators, and more.
All things considered, Printful is best for artists and sellers who want to print their custom designs on-demand.
Must-have Shopify apps for analytics, marketing, and store insights
A vital part of any business, analytics tools helps to boost sales and profit. These apps generally offer a better understanding of your customer behaviors, sales performance, and inventory, which you can then leverage to improve your Shopify store.
Connector for Google Analytics
Rating: 4.6★★★★★
Features: Automatic tracking, optimization tools, industry benchmarks, audits
Free plan: Free trial, then $99/mo
Check out Connector for Google Analytics
As its name hinted, this app connects your Shopify store to Google Analytics in order to automatically solve tracking issues and provide accurate reporting.
Here are some of the useful features included:
Complete sales data with tracking of checkout flow and repeat purchases.
Monitoring of metrics like Click Through Rate and Add-to-Cart Rate for individual products, vouchers, discount codes, and product categories.
Monitoring and automatically filtering of key metrics like First Click, Conversion Rate, Bounce Rate, and Revenue per Customer.
Integration with apps like ReCharge, Facebook ads, and Instagram ads.
Optimization tools such as site speed checks.
Industry benchmarks to see how your site compares.
Now, it's true that insights and Google Analytics, in particular, can be a tricky subject. But, if you're familiar with Google Analytics as a whole, the Connector itself is easy to use. Setup can be done in under a minute, and the app itself is pretty standard.
To put it briefly, those looking for accurate, detailed, and advanced insights in one place will best suit the app.
Report Pundit
Rating: 5★★★★★
Features: Report sharing, 80 pre-designed reports, integration with 3rd-party apps
Free plan: Yes
Are you a number-cruncher and love your data? If yes, Report Pundit is definitely one of your best apps for Shopify. The app lets you access any data in your store to create reports.
Not only does the app have a selection of more than 80 pre-designed reports, but if you need a custom report, the app's support team can create it for you for free. For instance, customizable reports on sales, inventory, taxes, and more.
These reports can then be sent via automated email to suppliers, fulfillment vendors, accountants, or whoever you wish.
Besides that, I also appreciate that Report Pundit allows for easy integrations with Google Analytics, Facebook, PayPal, Stripe, and more.
Particularly convenient, flexible, and helpful, Report Pundit helps you to maximize and utilize the data from your Shopify store.
Lucky Orange Heatmaps and Replay 
Rating: 4.7★★★★★
Features: Session recordings, live view, dynamic heatmaps
Free plan: Yes
Lucky Orange is technically one app but it offers 10 different tools to engage with your site's visitors. Below are its 10 tools:
Session recordings
Live view
Dynamic heatmaps
Announcements
Surveys
Form analytics
Conversion funnels
Live chat
Insights
Segmentation/filtering
While on the surface Lucky Orange is all about monitoring and analyzing shoppers' behaviors, you'll see from the tools that it also offers the means to engage and interact with visitors. Therefore, it would be more accurate to say that the app is actually a bundle of conversion optimization tools.
With so many tools offered, Lucky Orange can come across as overwhelming. But, take another look and you'll find that the interface is actually very intuitive.
The app is a great fit if you're searching for a range of tools to help understand and connect with visitors to boost sales.
Popcorn Replay Customer Visits
Rating: 5★★★★★
Features: Record and replay live sessions, share recording, bot filters
Free plan: No, starts at $9.99/mo
For a hard-core dedicated tool to track customer behaviors, you can't beat Popcorn Replay. The app comes with plenty of customizable features that let you learn more about your customers' shopping experiences on your Shopify store.
One of the most prominent ones is its ability to record and replay live customer sessions. Plus, you also get a timeline of each customer's actions — from product viewed to checkout completed. With these features, you can quickly spot any potential pitfalls and fix them quickly to minimize abandoned carts and maximize sales.
Its easy one-click setup also endears it to many online merchants as well. No developers needed and no time wasted. The app works instantly with just a click to enable it.
If you want an in-depth understanding of your shoppers' experience, Popcorn Replay gives you exactly that in an easy-to-use way.
Merchbees Inventory Value
Rating: 4.9★★★★★
Features: Real-time stock value, inventory report, collection filter
Free plan: Yes
Check out Merchbees Inventory Value
For organized management, Merchbees is one of the most essential Shopify apps to have. It automatically calculates and reports your store's inventory and its value so that you have up-to-date information.
And, for ease of use, you can view the data in various ways — including inventory value according to the retail price, location, and variant. And, of course, you can choose specific filters to include or exclude certain products.
Getting started is extremely easy. Additionally, with the app's clean interface, navigating it is absolutely no trouble at all.
Merchbees is great if you want an easy-to-use app that reports your stock value and inventory in real-time.
Best Shopify apps to increase sales
The apps in this category are all meant to boost sales and conversion. This includes various sales strategies such as affiliate marketing, back-in-stock texts, and more.
UpPromote: Affiliate Marketing
Rating: 4.9★★★★★
Features: Create unlimited affiliate programs, links/coupons generation, affiliate marketplace
Free plan: Yes
A massively popular app on Shopify, UpPromote offers the A-Z that you need for affiliate marketing. Among other things, you can use the app to:
Create unlimited affiliate programs.
Feature advanced offer options.
Get affiliates to sign up.
Generate links/coupons for affiliates.
Track, analyze, and manage your entire affiliate program from just one dashboard.
But, I'd say that one of UpPromote's main appeals is its marketplace. Here, you can list your offer and get discovered by potential influencers and ambassadors. With the inclusion of ambassadors, influencers, referrals, and affiliates, your business can reach a bigger audience. Of course, this can — and hopefully will — translate into increased sales.
As for getting started, you can rather easily just jump right into it if you're already familiar with affiliate marketing. However, UpPromote also has a quick onboarding process if you need more instructions.
Ultimately, if you want an easy and streamlined method to manage and grow your affiliate marketing programs, you'll find UpPromote particularly helpful.
Back In Stock: Customer Alerts
Rating: 4.9★★★★★
Features: Back in stock email and SMS, notification templates, support customization with JavaScript API
Free plan: Yes
The Back In Stock app does exactly what its name describes: it allows shoppers to know when their desired item is back in stock via email or SMS text message.
For instance, say that an item is out of stock. Once you've restocked the specific item, the shoppers that signed up for the notification are then alerted to bring them back to your Shopify store and complete the purchase. This will help to minimize the loss of sales when your products run out.
The app is easily set up and should take you less than 30 seconds. As for creating the notifications, the app offers templates, but you can also create custom ones. Once you're done, Back In Stock runs automatically.
The app is especially nifty for stores that run a lot of flash sales or have fast-moving products.
Frequently Bought Together PRO
Rating: 4.9★★★★★
Features: One-click setup, easy activation and deactivation, no coding
Free plan: Yes
Check out Frequently Bought Together PRO
This app helps you upsell by bringing Amazon-style related product feeds to your Shopify store. As for the recommendations and related products, they are made based on your customer's order history and purchasing habits.
What this does is that it increases the chances of conversion and making a bigger sale by showing the customers the products they would likely purchase together.
You'll also be happy to know that installation is easy as pie, and the app will add the widget to your product pages with just a click. No coding or developers needed!
While it would work with Shopify stores of all sizes, it works best with medium-sized stores or stores with a bigger inventory.
dexter : Price A/B Testing
Rating: 5★★★★★
Features: One-click deploy, easy tracking, analytics
Free plan: No, price is based on usage
Dexter offers A/B price testing campaign automation. With it, you can test alternate prices for a product to find an optimum price.
While it sounds complex, all you really need to do is pick a product, decide on the increase or decrease in price, and decide on what fraction of visitors should see the test price. That's it!
I find that dexter has made the entire process very straightforward and even accessible to beginners. Plus, the app also pays attention to detail.
For instance, the product's URL remains the same even during the test. Besides that, visitors will continue to see the same price throughout their shopping journey — including cart recovery.
However, it's worth noting that dexter works best with smaller websites and products with fewer variants.
Top Shopify apps for security and fraud prevention
Focusing on security, these apps help to keep your online store and its data safe as well as establish customer's trust. Some of their functions include prevention of fraud, compliance with general regulations, and content protection.
ClearSale Fraud Protection

Rating: 5★★★★★
Features: Automatic scanning for fraud, flexible pricing
Free plan: No, price is based on usage
Offering end-to-end fraud prevention and management solution, ClearSale is one of the most essential Shopify apps to keep your store protected from fraud and its kickbacks.
Some of its functionalities include:
Prevents order fraud to avoid chargebacks.
Automatic scanning of orders.
Manual approval for suspicious orders.
With basically every aspect of fraud management taken care of, you can redirect your focus to where it belongs: growing your business.
Besides that, what I — and, I assume every entrepreneur — really like is its pricing terms. If the app reaches the KPI, you pay the agreed amount. Otherwise, you get a discount. But, if you'd prefer more consistency, fixed prices for its plans are also available.
As for user-friendliness, ClearSale can be easily installed. Its dashboard, while cramped with various features and tools, is still very clean and intuitive.
Overall, I'd recommend ClearSale for all online stores — big or small — as a vital protection against fraud and unnecessary losses.
GDPR Legal Cookie
Rating: 4.8★★★★★
Features: Cookie and tracking consent, fully customizable, legally compliant
Free plan: Yes
This app is less about what you want for your Shopify store and more about what you need to operate your store. It offers brandable as well as GDPR- and CCPA-compliant cookie consent for your store.
Now, the app covers all the necessary requirements of the general regulations. So, that's good and, of course, vital for your store's operation.
However, what caught my eye was its flexibility. See, it offers fully customizable designs — with logo, texts, links, and size all editable. And, as a cherry on top, it integrates with Facebook Pixel, Google Analytics, Google Tag Manager, and Google AdWords.
Plus, the app is the epitome of ease. Installation takes seconds and is guided. Meanwhile, everything is fully automated and doesn't require coding or technical know-how.
While it would benefit all online stores to have the GDPR Legal Cookie, it's necessary if your store deals with personal data from the EU and California.
Age Check + Age Verification
Rating: 4.9★★★★★
Features: Legally compliant, flexible age limit, design customization
Free plan: Free trial, then $3.99/mo
Check out Age Check + Age Verification
The app allows you to install an age verification pop-up on any of your Shopify store's pages. The age gate should help to deter underage users and restrict access where necessary.
However, what sets it apart from the other similar apps in the market is not only its cheap pricing but also the level of control it affords online merchants. For starters, the age limit is flexible. You can control and set it accordingly from the app dashboard.
Plus, the app also allows customizable design. You can easily add a logo to the pop-up, change color, and more. So, legally compliant doesn't mean that it has to clash with your store's theme and aesthetics.
Affordable, customizable, and legally compliant, the Age Check app is a must-have, especially if your site has adult material.
Disable Mouse Right‑Click
Rating: 4.9★★★★★
Features: Prevent content from being stolen, works with all themes, one-click setup
Free plan: Yes
Check out Disable Mouse Right-Click
If you need an app to protect your site content from being stolen, this app by RoarTheme is one of the best Shopify apps to get the job done.
It helps to protect your site's content through a few nifty features, including:
Disable right clicks, "Save As," and drag-and-drop to save.
Disable copy-paste and keyboard shortcuts.
Prevent PrintScreen and screen capture.
Display notification when a visitor right-clicked.
Another plus for the app is that it works with all themes and is compatible with all browsers despite being completely free. Installation is also effortless with just a press of a button.
If you work with custom designs or content is a huge part of your store, this app is indispensable.
Easy Country Blocker
Rating: 4.4★★★★☆
Features: Redirect and restrict specific visitors, IP blocking, disable right click
Free plan: Free trial, then $5.99/mo
Check out Easy Country Blocker
To control or restrict your store's availability and visibility in different countries, you can give ZendApps Easy Country Blocker a try.
The app lets you block countries, blocklist IP, whitelist IP, and disable right-click. This is helpful in many regards. For starters, you can prevent invalid orders from other countries if you only operate domestically. Plus, you can optimize your store's bandwidth and server performance by restricting unwanted visitors.
As with most Shopify apps, installation is quick and painless. Meanwhile, the management panel is cramped but still beginner-friendly.
A rather unique app, the Easy Country Blocker will help to ensure that your Shopify store is available only to the right visitors.
Essential Shopify apps for customer service
Shopify's customer service apps let you engage with your customers. These apps facilitate your communication with customers and ensure that your store is accessible and contactable.
Shopify Inbox
Rating: 3.5★★★★☆
Features: Chat customization, automated messages, platform integrations
Free plan: Yes
This is a free chat solution for stores from Shopify itself. With it, you can engage with customers and even sell over various communication platforms such as chat and email.
However, Shopify Inbox's main appeal is its ability to integrate with various messaging platforms. For instance:
Customers can get in touch through Messages on their Apple device.
Customers can also contact your store from your Facebook Page, Facebook Shop, and Messenger.
You can then manage the customers and conversations from a single streamlined dashboard. Besides that, Shopify Inbox also helps with customer management in other regards. For example, the app lets you send automated messages if you can't respond in real-time.
All in all, Shopify Inbox is a valuable communication tool especially if you're currently managing customer communications from multiple platforms.
Facebook Messenger – Live Chat
Rating: 4.8★★★★★
Features: Live chat, automatic offline message, easy enabling/disabling of the chat
Free plan: Yes
Check out Facebook Messenger – Live Chat
If Facebook Messenger is the preferred communication channel for your customers, you can integrate it with your Shopify store with the very aptly named Facebook Messenger - Live Chat app.
The app includes comprehensive features such as:
Live chat.
Ability to schedule working time to enable/disable live chat.
Ability to save chat history.
Automatic offline message when support isn't available.
And, to further add to its appeal, the app's installation is swift and beyond easy, too. You can get it done in seconds, and then all you have to do is connect your Facebook page. To ease your mind, no, you don't need coding skills at all.
Providing easy integration with Facebook Messenger to streamline customer service, the app best suits small and medium-sized businesses.
Form Builder – Contact Us
Rating: 4.9★★★★★
Features: Unlimited number of forms and fields, mobile-friendly custom forms
Free plan: Yes
Check out Form Builder – Contact Us
If you're wondering what this app is all about, well, its name is spot-on. It's a form builder app. Using the app, you can create various custom forms such as Contact Us, Order, Feedback, Enquiry, Pre-Order, and more.
Of course, this is quite a common app in Shopify. That said, the app has some factors that distinguish it from other run-of-the-mill apps. For starters, even its free plan allows unlimited submissions and email notifications.
Plus, the app also allows considerable customization and control. Things like background, fonts, and styles can all be personalized to fit your website without requiring coding. But, if you're familiar with coding, the app allows for customized CSS/JS. You can add reCaptcha, discount code, MailChimp integration, and more to your forms, too.
Getting started is a child's play and can be settled in minutes. Meanwhile, embedding the form isn't all that much more difficult as well.
Free, easy, and with extensive options, this form builder makes it that much easier for all Shopify owners to connect with customers.
Best Shopify apps: final recommendations
Shopify is an exceptional tool, but even it can use some help from the apps. And while in theory, it'd be nice to outfit your stores with all the apps above, alas, you can't have them all.
To ease your disappointment, below I have the 13 best Shopify apps and a brief recap of why they're the cream of the crop.
Shopify apps FAQs
How many Shopify apps do I need?
There's no one fixed figure for the number of Shopify apps you need. However, most stores do use around 6 apps.
Should I delete unused Shopify apps?
Yes, you should delete unused Shopify apps. Certain third-party apps may conflict with your Shopify themes and it can be hard to troubleshoot when you have too many apps. Besides that, too many apps — used or unused — will slow down your website.
What's the best Shopify dropshipping app?
Spocket is the best Shopify dropshipping app. The app automates pretty much the entire process and allows you to add your brand to the products and documents. Plus, its user-friendliness is off the chart and is great even for beginners.