Sep 25, 2020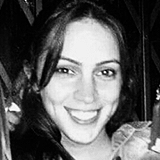 Sarah Elizabeth
Are Virtual Events the Future of Retail Experiential Marketing?
Over the years, retail brands—including those in e-commerce—have turned to immersive experiences as a way to engage customers, build a community, and strengthen their brand experience. Whether it's Vans hosting skatepark-based popups, Lululemon hosting workout classes and run clubs, or something as simple as book signings or product launches, retailers have enjoyed the excitement and buzz created by getting people together.
But that was before COVID-19.
Now, with social distancing and mask-wearing becoming the new norm, people are—understandably—shying away from attending in-person events.
It's a challenge, to be certain. Fortunately, the retail industry in general is already pretty good at taking a great in-person experience and shifting it online. Now, it's time to do that not just with the shopping experience, but with events.

How Retailers Are Mastering Virtual Events
There are already several brands who have done a great job of transitioning into virtual events: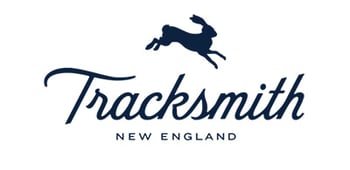 Tracksmith, an athletic apparel retailer, typically hosts The Speed Project, a massive six-person relay race from Los Angeles to Las Vegas. This year, Tracksmith has made the event virtual, so teams can build their own route and resources with the goal of seeing how far they can run in 31 hours and 15 minutes.
Another e-commerce retailer, Hatch, specializes in everything a mom-to-be needs to look and feel great. They've created a roster of virtual events on topics like play and development, family nutrition, and pelvic health.
These events highlight one of the major advantages of taking your experiential marketing online: People don't have to travel. With in-person events, travel is always a consideration and, in many cases, it's an insurmountable obstacle. Even for local events, scheduling, transportation issues, or caretaking duties may make attendance impossible.
Virtual events, on the other hand, can open your brand up to new audiences like never before, expanding your reach across the country and even beyond international borders.
What are some of the other advantages?

Benefits of Virtual Events for E-Commerce Retailers
While it's tricky to replicate the energy that comes with a live event, there is a host of advantages to taking your brand experience virtual:
Lower Cost

: Virtual events can be vastly less expensive, both for organizers and attendees. Smaller e-commerce businesses can host an engaging and memorable event on a shoestring, while enterprise e-commerce companies can go all out with the latest virtual event technology like custom apps or augmented reality (AR) technology.

Sustainability

: If your e-commerce brand has sustainability as one of its pillars, it's hard to justify splashy, in-person events and all the airfare and waste that come with them. A virtual event, on the other hand, has a markedly smaller effect on the environment and is a great way to live your values.

All the Data:

Even if you switch back to in-person events (or wisely, to hybrid events) once the pandemic has passed, we can't understate the importance of the data you can gather when hosting a virtual event. When do people tune out? What time of day works best for certain activities? What speakers get the most engagement? Virtual events put priceless data at your fingertips, telling you how to make all your brand experiences even better.

More Inclusivity:

There are plenty of people who struggle with in-person events, whether it's due to conditions like anxiety or agoraphobia, physical disabilities, or simple introversion. A virtual event where people can take part from their own homes can be massively valuable for an oft-ignored segment of the population. Just make sure to keep that inclusivity in mind during the virtual event as well (e.g. offering captioning for Deaf or hearing-impaired attendees).

How Retailers Can Get Started with Virtual Events
Make no mistake: Even once in-person events are safe again, there is no putting the toothpaste back in the tube. Some people will flock to in-person events, but many others will happily stick with the flexibility and time-savings of virtual events. Alex Fitzgerald, Manager of Consumer Practice at Kearney, recently told Retail Dive, "If you think about long-term shifts, this is an acceleration towards digital. We were already seeing it, but this changes it beyond just commerce to really solidify the role that digital can play in engagement."
The good news? If you've already mastered your e-commerce presence, you've already got a head start compared to other retailers, says Fitzgerald.
How can you make sure your virtual event is as engaging and successful as possible? Here are seven tips:
Don't go it alone:

There are plenty of resources and trusted partners out there with extensive experience in hosting virtual events. Even if you're managing things yourself, doing as much homework as possible will help you avoid unexpected pitfalls.

Develop a strategy:

Virtual events can be fun to plan, but don't leap straight to the bells and whistles. Make sure you set a clear, measurable, and attainable objective for your virtual event. From there, come up with a strategy and tactics that bring you toward that goal. Every decision you make about your event should have your ultimate goal squarely at the center.

Make it immersive:

Everything, from the music you choose to the activities you select, should be part of a cohesive brand story. Careful curation of your event details will help you create a virtual event that lets the outside world slip away.

Know your audience:

Who do you want to attract to this event? What do they like? What gets them fired up and excited? How will you find these people outside of your existing list? Identify your dream audience, create marketing that speaks directly to them, and then go find out where these people are hanging out online.

Consider sponsorships:

Sponsors aren't just for in-person events. Their support can be integrated into online events as well. Giveaways can make your event more engaging while the sponsor's social reach may help you increase your attendance.

Invest in quality technology:

Nothing, and we mean nothing, will sink a virtual event faster than poor tech. Connection issues, shoddy audio, login problems: They'll turn people away and will sully your brand. Use the budget you're saving on a venue and invest it in reliable, good-quality tech (and don't forget about people attending from mobile devices!) Your virtual event tech should also capture valuable data about your event so you can set benchmarks and measure success.

Don't stop now

: Once the event is over, don't rest on your laurels! You now have some great content that you can package and repurpose, whether it's video snippets, attendee poll results, recap blog posts, or slide decks.

E-commerce retailers are uniquely positioned to lead the charge when it comes to successful virtual events. With thoughtful strategy and marketing, you can create a virtual event that's even better than being there in person—and that can boost your brand beyond not only the walls of an event venue, but beyond the walls of your imagination.