Dec 28, 2020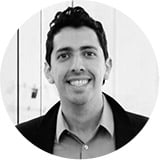 Rafael Lourenco
Alternative Payment Methods for Ecommerce Stores
As consumers make more purchases online, they expect their transactions to be quick, convenient, and contactless, especially when it comes to payment. The last thing you want is potential customers abandoning a nearly completed sale because your checkout process is substandard or you don't offer the most current payment options. As we move into 2021, ecommerce merchants must continue to adapt and offer alternative payment methods.
Nearly 42% of global transactions are made using alternative payment methods and that number is expected to increase. Ecommerce is projected to account for 95% of purchases by 2040 and if trends continue, most of those transactions will take place on mobile devices.
Merchants who don't accept alternative payment methods will not only fall behind; they may not be able to compete at all.
Let's take a look at the top five options for alternative payment methods for 2021 and what they offer etailers and customers.

Alternative Payment Methods to Consider for Your Business
With more than 200 alternative payment methods currently available globally, there are numerous options to choose from. It really comes down to payment methods will most likely be used by your customers. A study conducted by PYMNTS reported that 57% of consumers choose merchants based on which digital payment methods they offer.
1.
PayPal

We have to start with the gold standard of payment methods. PayPal is the most used method with over 360 million active account holders. In Q3 of 2020, PayPal processed four billion transactions worth $247B.
Pros
Merchants can give customers the flexibility of paying with a credit card, connected bank account, or PayPal account. Setup is easy, and the checkout process can be customized to match your business and your brand. Customers appreciate the two-layer authentication and transaction protection PayPal offers; merchants enjoy accepting bank and credit card payments without hefty fees.
Cons
PayPal fraud continues to be an issue, where customers place an order and later contest the charges — and that almost always results in a chargeback or claim for the merchant. PayPal also doesn't protect merchants who sell digital goods and other intangible purchases.
2. Google Pay and Apple Pay

/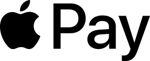 For SaaS businesses where ecommerce is driven by a mobile app, Google Pay (formerly Android Pay) and Apple Pay are worth considering. Customers still pay via credit or debit card, but card numbers aren't stored on the customer's device, and when they pay, card numbers aren't shared with merchants.
Pros
Purchases can be made with as little as a single click or touch, making for a speedy checkout process. For merchants, the entire process utilizes the existing payment infrastructure, so setup is minimal. Apple Pay alone accounts for 5% of global card transactions and is on track to reach 10% by 2025, demonstrating how popular this payment method has become.
Cons
These payment methods are available only to Android or iPhone phone users and Chrome or Safari browser users, which may limit reach. And these payments are still not immune to fraudsters: Cybercriminals can register stolen credit card data to their phones and use Google Pay or Apple Pay to make fraudulent purchases.
3. Amazon Pay

Merchants can allow shoppers to check out using information stored directly in their Amazon accounts. Customers can also set up recurring payments for subscription-based purchases. Best of all, payment processing is conducted inline, which means the customer doesn't have to leave your website to complete the payment.
Pros
Amazon Pay is relatively easy to set up and offers the type of easy-breezy customer experience you'd expect. Millions of Amazon customers are already familiar with the buying experience, so they trust using Amazon to make purchases with other merchants. More than 90,000 online merchants currently accept Amazon Pay, making it an increasingly popular payment alternative. Because there's no extra registration required for customers who already have Amazon accounts, signing up for Amazon Pay is as easy as accepting a single customer agreement. Amazon Pay has also ventured into voice-activated transactions with its Alexa Skills integration.
Cons
Customers must already have an Amazon account linked to a credit card to be able to use Amazon Pay. There may be a trust issue as well. Customers may be reluctant to let Amazon be involved in so many areas of their lives — or they may be reluctant to give ecommerce merchants access to their Amazon profiles.
4. Stripe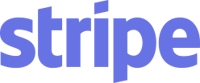 Simple, borderless, and easily programmable, Stripe is an alternative to PayPal, processing hundreds of billions of dollars each year. It supports more than 135 currencies in more than 35 countries, making Stripe an excellent choice for international ecommerce merchants. What's more, Stripe has an easy to install API that fits nicely into WordPress.
Pros
Stripe is a recognizable name – 90% of adults have made a purchase using Stripe. It is a more affordable option for merchants than PayPal because chargeback fees are slightly lower, there is no charge to open a Stripe account, and international cards aren't subject to additional fees.
Cons
Some merchants report issues with frozen or canceled accounts, especially those in high risk industries. And, while there are many customizable APIs to use for Stripe, you'll need to have advanced technical skills or a developer on your team to make customizations.
5. Zelle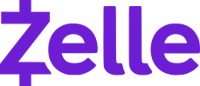 Zelle, formerly known as clearXchange, is a peer-to-peer payment system that's backed by approximately 30 banking heavy hitters like Bank of America, Wells Fargo and Chase. Payments are directly received from and sent to the bank account of the account holder. Users transferred $187 billion in 2019 using Zelle, an increase of 57% since 2018.
Pros
Security protocols are bank-grade, meaning they are as secure as any online banking service. Plus, transfers are free and nearly instantaneous, as long as the origination and destination banks partner with Zelle.
Cons
Customers must be a member at a participating bank, and payment transfers aren't quite as real-time as merchants might like (bank transfers typically take at least 24 hours). Although it's a convenient transfer method, Zelle was originally designed for transactions with individuals the consumer knows and trusts. It is an excellent option for small businesses, but mid-size to large businesses may not see it used much by their customers. For customer-initiated transactions, customers aren't covered by Zelle or the bank against fraud. Customers are, however, still covered against unauthorized transactions.

Which Alternative Payment Method Is Right for Your Business?
The first step in selecting alternative payments for your ecommerce site is recognizing that you aren't choosing just one method. Today's consumers want options and the freedom to decide which payment method works for them in the moment. You need to select the right combination of payment methods for your target customers.
Ask yourself questions to guide your selections:
Which of these payments methods is your target customer most likely to use?
What ecommerce features do these methods need to support?
What security do these methods include, for both you and the customer?
What is the right number of payment methods to offer without unnecessarily complicating your checkout area?
Which of these payment methods integrate with existing revenue management software?
Which methods use popular APMs to attract more customers?
Choose a Trusted Partner
Regardless of which payment methods you add to your ecommerce store, there is no doubt that alternative payments must be part of the equation. As you make selections to help grow your business, you also have to think about your risk of fraud. That's where a trusted partner can be invaluable. Not only will they help answer some of the key questions to consider, but they can also help you make an educated decision about which methods make the most sense for your business today.
The experts at ClearSale can help examine your payment process and evaluate the options that will contribute to your bottom line and increase customer satisfaction — all without increasing your risk for expensive fraud and chargebacks. Contact us today to get started.