Jan 27, 2023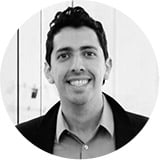 Rafael Lourenco
In An Uncertain Economy, Loyalty Programs Can Give Retailers a Boost
Consumers are facing inflation and scaling back at least some of their spending as a result. Retailers can adapt to a slower-growing or contracting global economy by cultivating stronger relationships with their most loyal customers. Loyalty programs can act as a hedge against spending cuts by other customers — one recent study found that loyalty programs can increase spend by as much as 30%, and that the most loyal 2% to 3% of customers can account for anywhere from 5% to 17% of total revenue. Well-designed loyalty programs can also help retailers lay a foundation for stronger growth when the economy rebounds.
What Consumers Want from Loyalty Programs
Loyalty programs can be complex, so starting with the most popular benefits can deliver the quickest ROI. The most appealing loyalty perks may vary by customer segment, but an April 2021 study found that among retail customers, 46% took advantage of free shipping and returns, 38% took advantage of points toward future purchases, and 35% used their loyalty program to view their personal shopping history.
These findings align with the results of ClearSale's March 2021 survey of online shoppers in five countries. Among all these shoppers, not just those in loyalty programs, the top three reasons they shop online were price, shipping and delivery options, and convenience.
Attract and Keep Gen Z Consumers
As the Gen Z cohort of 15- to 25-year-olds gains more spending power, they're a sought-after demographic, especially among fashion, electronics, beauty and entertainment retailers. And while expensive immersive customer experiences appeal to this digital-native generation, so do perks. For example, a 2022 report on restaurant and convenience retail loyalty found that teens and young adults are the fastest-growing group in terms of loyalty program participation.
Free shipping could be an especially compelling loyalty benefit for this age group. In the five-country consumer survey, 71% of 18- to 24-year-olds admitted they'd abandoned online purchases because shipping was too expensive or too slow.
Collect More First-Party Data
Although Google's Chrome browser has extended support for third-party cookies in advertising until 2024, Apple has already given its users more control over their browsing data, and retailers can see the writing on the wall. More than 40% of businesses are already gathering first-party data from their customers, which requires new technology and new marketing strategies.
Offering a loyalty program with appealing offers in exchange for customer data can help businesses make the switch from relying on third-party data to working with first-party data so they're not behind the curve when Chrome finally deprecates third-party cookies.
Enhance Personalization and Experiences
Besides shipping deals, points and purchase histories, customers want personalization: 21% of consumers in the April 2021 loyalty customer survey said they'd taken advantage of personalization offers through their loyalty memberships. Among Gen Z participants in the March 2021 online consumer survey, 18% said they shopped online because they wanted "featured items picked just for me based on my shopping habits." Loyalty member data helps retailers refine, segment and even individualize their personalization to connect their best customers with the items they'll like the most.
Drive More Visits
When customers know they'll earn points, get free shipping or find products they'll like, they're more likely to keep coming back. Consider that in the restaurant and convenience retail study, the most loyal convenience store customers visit their preferred locations once or more per day, and loyalty members made 8% more visits for fuel than non-members. In the beauty space, Sephora's tiered loyalty program uses "point multiplier events" to encourage members to visit the site more often to earn more points on their purchases.
Realize More Revenue
When your loyal customers visit more often, they're likely to spend more than customers who aren't part of your loyalty program. For example, restaurant and convenience loyalty members "consistently spend more than non-loyalty members," even though loyalty members get more discounts. Members of the Amazon Prime loyalty program, which carries a yearly membership fee, spend more than twice as much per year on average as Amazon shoppers who aren't Prime members: $1,400 versus $600.
Provide Stronger Fraud and False Decline Prevention
The same first-party data that helps refine marketing to loyalty members can also help smooth the path through checkout. By drawing on historical behavior data for loyalty members as part of the order screening process, retailers can reduce their risk of mistakenly declining a loyal customer, a mistake that will drive 40% of online shoppers to boycott, according to the five-country survey.
That data can also raise flags if a loyal customer is suddenly behaving in radically different ways on the website, such as ordering handbags in bulk when they've previously only ordered a couple of pairs of jeans per visit. Those orders can be sent for expert review to assess their risk of account takeover fraud. Takeovers of loyalty accounts can drain point balances, result in payment fraud and break relationships with your best customers. Data and up-to-date, multilayered anti-fraud processes can reduce your risk of these attacks.
Implementing or refining your loyalty program now can help you provide more value to your best customers, and attract new customers at a time when many consumers are more price- and value-conscious. Strong customer relationships can help retailers weather economic doldrums and be prepared to pick up speed when the economy improves.
Original article at: https://www.retailtouchpoints.com/blog/in-an-uncertain-economy-loyalty-programs-can-give-retailers-a-boost