Oct 3, 2022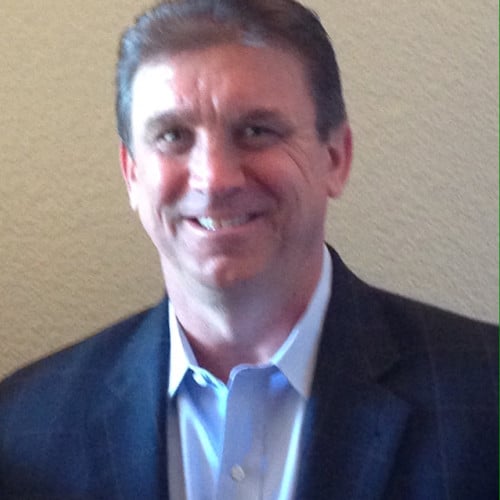 Rick Sunzeri
Navigating the Digital Ticketing Boom, Safely
While keeping paper concert tickets as mementos are the source of nostalgia for many, both event organizers and fans have embraced digital ticketing for its ease, convenience and portability. Digital tickets are also well-suited to a growing population who have a smartphone in nearly every pocket. Online tickets got an extra boost during the pandemic as more consumers switched to ecommerce purchasing options.

However, like all ecommerce transactions, digital ticketing draws fraudulent activity that businesses need to understand and take steps to counter. A strong secondary market and a rise in fake ticket sales are forcing ticketing agencies, vendors and event companies to find a balance between CX (customer experience) and online ticketing fraud to make the most of these trends.

The State of Digital Ticketing
Southwest Airlines was the first to offer electronic tickets in 1994, and the trend has headed skyward ever since. Research firm Mordor Intelligence LLP reports that the U.S. online event ticketing market was valued at $28.49 billion in 2021, and it is expected to reach $94.92 billion by 2027.

Juniper Research forecasts that the value of global digital ticketing transactions will reach $1.4 trillion in 2027, up from $768 billion in 2022. This growth represents a strong recovery from the heavy impact of the COVID-19 pandemic. Contactless ticketing is now thriving with forecasts of over 23% global digital ticketing transactions by 2026, compared to only 10% in 2019.

Digital ticketing for air, rail and ground transport still dominates the market, but the sports and music and movies segments are also well-represented and fairly evenly divided: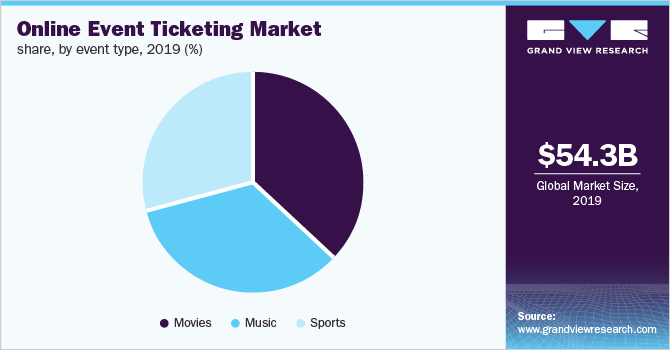 Global Online Event Ticketing Market Size Report, 2025 (grandviewresearch.com)

A developing market exists for museums, clubs, zoos, theme parks, and fundraising events, as the cost savings, customer experience, real-time reporting, customer data gathering, and environmental benefits of digital ticketing draw more adoptees.

Technavio reports that the United States is the key market for event tickets in North America. Market growth in this region will be faster than in the South American and Middle East/Africa (MEA) regions. The popularity of sports events will facilitate the online event ticketing growth in North America.

As with any booming market, consumer concerns are bubbling up. Forbes reports that New York state legislators are looking at such issues as how to assure tickets remain transferable, mandating refunds for canceled events, protections against "drip" pricing and undisclosed ticket holdbacks, and enforcement of anti-bot activity.

Digital ticketing companies are advised to keep an eye on the regulatory sphere to keep the boom going in accordance with consumer protections.

Who Buys Digital Tickets?
It's no surprise Gen Z and millennials are leading the way in adopting digital ticketing. Those generations are rarely without their smartphones. According to an IBM study, 75% of Gen Z selected their smartphones as their device of choice, and research by B2X found that millennials spend at least five hours a day on their smartphones.

In our original research, "State of Consumer Attitudes on Ecommerce, Fraud & CX 2021," we found that younger consumers also have a higher comfort level with online shopping in general.
Gen Z and Millennials Are More Comfortable Shopping Online
However, ecommerce companies shouldn't assume that older cohorts are far behind. About 35% of Gen X Baby Boomers shop online at least once a week, with 42% reporting they shop online once a month.

As the digital ticketing industry focuses on mobile apps, it may help persuade older generations to come aboard. According to Forbes, up to 40% of baby boomers use mobile apps to buy products.

There are other generational differences to be aware of:
Gen Z and millennials have been raised in highly personalized environments, particularly online. The technology that's a marvel to older generations is the only experience younger generations know. As such, personalization has become an expectation.
Millennials and Gen X buying travel online are even less forgiving of false declines, they're more likely to express their dissatisfaction on social media, and they are more likely to be influenced by such social feedback.
Older shoppers are also more interested in knowing that their information is secure, which may contribute to their reluctance. Many of the data permissions required by personalization features go against every safety and security warning the 50+ crowd have been reading about since the internet was first introduced.

How Consumers Pay for Digital Tickets
Contactless payments may have been a big draw during the pandemic for health reasons, but it has become an expected convenience and is what has consumers continuing to opt for digital ticketing.

As a result, businesses are racing to expand their menu of payment options to include:

According to the 2022 Commerce and Payment Trends Survey from Global Payments, "this momentum is poised to grow at an accelerated rate in 2022 when 53% of companies expect to accept more digital payment options over the year." Will that growth be equal across consumer generations? The FIS Pace survey showed that:
57% of Gen Z respondents owned mobile wallets in Q1 of 2021 versus 50% during the same period in 2020.
65% of younger millennials increased their mobile payment wallets in 2021 versus 59% during the same period in 2020.
Elder millennials, on the other hand, were less enamored with mobile wallet technology as they reported a 7% decrease in usage.
Gen X showed a slight decline in mobile payment wallet usage from 49% in 2020 to 46% in 2021.

Businesses need to make sure they have the right payment options established and continue to keep current with innovations, such as contactless payments via wearables, biometric authentication, smart speaker payments and more.

Juniper Research recommends that "ticketing vendors must pursue strategies, such as account-based ticketing, where any payment type can be linked to a back-office account. By removing barriers, vendors will accelerate the digital transition in ticketing and hasten the onset of Mobility-as-a-Service."
The Importance of CX
As the digital ticketing momentum increases and spreads to new types of events and transactions, businesses will need to find ways to stand out. With convenience a given, addons and VIP experiences will become competitive advantages.

For example, at PPG Paints Arena, home of the Pittsburgh Penguins hockey team, "the experience is now entirely digital and cashless. Fans will scan their mobile tickets to enter the arena, and can even have their favorite food order ready for pickup minutes after they walk in. They can also order from the team store during the game and pick up their order from their own designated locker. Across the arena, there are grab-and-go stations where fans can grab a drink or a hot food item, walk over to self-checkout, scan, pay and be on their way."

Regal Cinemas has added the ability to send a movie invitation to friends by connecting to the app through a social media account. Virtual venue maps and seat selection allow fans to arrive at show time versus having to come early to get a good seat.

Addons can be personalized or bundled to create special experiences for VIP guests, like a special ticket addon for free coffee, access rights to an exclusive backstage area, or a companion city tour before the event.

As ecommerce companies contemplate such benefits, it is important to weigh generational preferences against the fact that special benefits won't make a difference if customer experience fundamentals aren't met. According to customer experience company piHappiness:
Gen X appreciates a streamlined approach to customer experience. They want their issues resolved.
Millennials and gen Z want a high-touch experience. They want a personal touch in their customer feedback app. They prefer digital interaction with companies.
In terms of values, millennials and gen Z read and understand the values behind the company.
A vast majority of gen Z (93%) and millennials (87%) say it is important to invest in companies that demonstrate a strong ESG (environmental, social, and governance) strategy. Promoting the environmental benefits of digital tickets over paper may be a plus.

Digital Ticketing Fraud
The ease and portability of digital tickets are also what makes them a target for fraud. Merchant Fraud Journal reports that 80 billion euros were lost to online fraud across physical and digital goods and e-ticketing in 2021.

Fraudsters love to go after high-value items, and digital tickets to high-profile sporting and concert events fit that bill. As an event gets closer, enthusiasm for the event increases and tickets become scarcer. That means customers are willing to pay premium prices so they don't miss out, and they're also all too eager to transfer money to unknown ticket sellers and click suspicious links just to get their hands on a ticket for a must-attend event.

Because the secondary market — where original buyers go to resell their tickets — is unregulated, it's filled with counterfeit tickets and even used tickets. Fraudsters use automated bots to buy large quantities of in-demand tickets and then resell them on these markets at exorbitant prices.

Triangulation fraud is common in this space, where the fraudster acts as a middleman between a customer and an unsuspecting business, securing the digital ticket using stolen credit card information. Recent reports to the Better Business Bureau (BBB) show that scammers have been pretending to represent popular ticket seller Ticketmaster where victims end up with misnamed tickets or no tickets at all. In other cases, the purchaser receives tickets but was charged a much higher rate than advertised.

Digital tickets purchased at the last minute with stolen credit cards are delivered electronically then immediately resold. Industry analysts are also seeing friendly fraud where customers contact the issuer and claim they never received the digital tickets.

High consumer expectations for customer experience can cause friction with the methods companies use to counter fraud. While consumers accept that some additional security is needed to verify identity, they are also quick to hold the business responsible if fraud occurs:
Consumers Expect Ecommerce Businesses to Help Protect Them From Fraud
In regard to a merchant's responsibility for fraud prevention, to what extent do you agree with the following statements?
The balancing act for companies is to make sure the friction is proportional to the need; it respects the consumer's privacy and preserves trust between the business and the customer.

How to Minimize Digital Ticketing Fraud Exposure
It's not easy for ticket sellers to identify and stop fraudsters. With tickets being delivered almost instantly after purchase, many businesses can't recognize their online fraud risk until it's too late — and that results in damage to their reputation, financial losses by the customer, and expensive chargeback fees and penalties.
But there are ways companies can prevent these costly repercussions.

Require identification
Attendees of "Hamilton" at the Victoria Palace Theatre do not even have the option of printing tickets at home. Instead, they must arrive at the box office with the email confirmation, the payment card used and government-issued photo identification to secure their ticket.
Offer refunds
Many ticket resellers, like StubHub, will refund the buyer's purchase if their tickets turn out to be fake. The reason: It's cheaper to issue a refund than to face expensive chargeback fees and penalties.

Implement a verified customer registration system
Ticketmaster implemented a Verified Fan system, which has resulted in a 95% success rate for tackling ticket-buying fraud bots. Customers create an account by proving they're a real person — submitting email addresses, phone numbers and shows they're interested in attending. Ticketmaster uses artificial intelligence to review the applications and provide approved customers with a unique code that lets them purchase tickets for the requested shows. This has cut bots out of the loop, preventing potential fraudsters from purchasing tickets before legitimate fans have the chance to.

Direct buyers to safer secondary markets
Give customers safer options for buying on the secondary market, like approved ticket sellers. Ticketmaster, for example, operates the secondary markets Get Me In and Seatwave.

Implement a fraud protection solution
Companies offering digital tickets for events find themselves with a unique challenge: Implement fraud protection solutions that block bad bot attacks and fraudulent activity without preventing genuine customers from buying legitimate tickets.
ClearSale's solution offers near-instant decisions on transactions, freeing companies to concentrate on building their business instead of worrying about constant changes in fraud patterns and sales. Contact one of our analysts today to see how we can help you minimize your online fraud risk — including reducing the risk of false declines and virtually eliminating expensive chargeback costs — while giving you the peace of mind that your business is covered.