Mar 7, 2018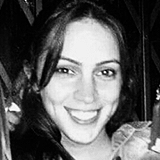 Sarah Elizabeth
9 Fraud and e-Commerce Trade Shows You Can't Miss in 2018
Staying on top of the fast-changing e-commerce industry isn't easy for a growing business. But it helps when e-commerce experts regularly gather the best and the brightest leaders, vendors and business owners at their annual trade shows and conferences. These events are designed to provide e-commerce professionals with the opportunity to learn firsthand about industry trends and developments while building important networking connections with peers and vendors.
This year's fraud protection and e-commerce events promise to provide the latest information merchants need to protect their customers and build their business. Here are nine events worth attending in 2018.
1. Shoptalk
Date: March 18-21, 2018
Location: Las Vegas, Nevada
Audience: Anyone in the e-commerce industry
Website: shoptalk.com
Why You Should Go: New technology means people are changing the ways they discover, offer and purchase products and services. Shoptalk covers the latest developments in retail and e-commerce and features more than 7,500 attendees, 3,000 companies and 300 speakers. Retailers will have the opportunity to connect with investors and exhibitors at the event and learn the steps needed to take their business to the next level.
2. MRC Vegas 2018
Date: March 19-22, 2018
Location: Las Vegas, Nevada
Audience: Fraud and payments professionals
Website: merchantriskcouncil.org/events/mrcvegas18
Why You Should Go: As the largest global event focusing on fraud prevention, payment processing, technology, cybersecurity and financial services, the Merchant Risk Council (MRC) Vegas 2018 offers its more than 1,500 attendees four days of education and networking. The event also features more than 75 exhibit booths, networking lounges and demos of solution providers' products.
3. Magento Imagine
Date: April 23-25, 2018
Location: Las Vegas, Nevada
Audience: Anyone involved in e-commerce
Website: imagine.magento.com
Why You Should Go: With a vision of connecting the global e-commerce community, Imagine offers more than 3,000 e-commerce merchants, agencies and providers the opportunity to come together and learn about the latest innovations from the industry's largest experts. Three days of speakers, sessions and networking events mean every attendee comes away with new insights on the most successful e-commerce tools and how to strategize their digital transformation.
4. SuiteWorld
Date: April 23-26, 2018
Location: Las Vegas, Nevada
Audience: Any e-commerce business owner
Website: netsuitesuiteworld.com
Why You Should Go: More than 7,500 business leaders from around the world are heading to this event to hear how companies are overcoming barriers to growth by using the NetSuite platform. A range of deep-dive sessions on product features and best practices give attendees valuable insights and help them shape the evolution of cloud computing services.
5. CNP Expo
Date: May 14-17, 2018
Location: Orlando, Florida
Audience: Card-not-present (CNP) professionals and anyone in the e-commerce industry
Website: cnpexpo.com
Why You Should Go: CNP professionals will have the opportunity to acquire more than 50 hours of education on e-commerce strategies, CNP fraud trends and more. Attendees will also learn how to leverage CNP payments in today's multichannel retail sales environment as well as what tactics fraudsters are using to exploit new vulnerabilities in the e-commerce environment.
6. IRCE
Date: June 5-8, 2018
Location: Chicago, Illinois
Audience: Anyone in the e-commerce industry
Website: irce.com
Why Should You Go? The Internet Retailer Conference & Exhibition (IRCE) boasts more than 10,000 attendees and 600-plus of the industry's top solution and technology vendors at their one-stop shop for e-retail needs. This year, IRCE offers more than 130 strategic educational sessions on the topics that matter most to business owners, with editorial experts from Internet Retailer magazine helping to curate content. Combine these sessions with myriad networking opportunities and the pre- and post-conference workshops, and you'll come away prepared to keep your business ahead of the competition.
7. Affiliate Summit East
Date: July 29-31, 2018
Location: New York, New York
Audience: Digital marketers
Website: affiliatesummit.com
Why You Should Go: More than 6,000 estimated digital marketers will gather in New York to learn more about affiliate marketing. The conference and trade show offer attendees multiple tracks of relevant educational content, a variety of networking events and the opportunity to build their professional network.
8. Shop.org
Date: Sept. 12-14, 2018
Location: Las Vegas, Nevada
Audience: Online retail industry
Website: shop.org
Why You Should Go: Shop.org will offer a range of seminars and networking opportunities to the 5,000 attendees scheduled to attend this event. The organization's goal is to help retailers focus on the techniques and technologies they can implement today to increase revenue and stay at the forefront of the digital retail industry.
9. Money 20/20
Date: Oct. 21-24, 2018
Location: Las Vegas, Nevada
Audience: Online and brick-and-mortar retail industry
Website: money2020.com
Why You Should Go: Since its inaugural event in 2012, Money 20/20 has become the world's largest payments and financial services innovation event. The estimated 11,000 attendees will learn about the ways consumers and businesses manage, spend and borrow money, with topic sessions on banking, regulation, entrepreneurship and more.
E-Commerce Trade Shows Can Help You Grow Your Business
The wealth of information attendees can take away from this year's fraud and e-commerce trade shows will be critical to helping them build their business in 2018. They can learn from industry leaders and network with other successful business owners — giving them insights to stay current with industry changes, increase their market share and improve their bottom line.
Attending these industry seminars is a must for every e-commerce retailer looking to grow their business in 2018. Another important step for growth is ensuring your business is protected against the rising threat of CNP fraud. Learn more about how ClearSale's comprehensive fraud protection solution can help you take that next step — contact a ClearSale credit card fraud analyst today.