Apr 29, 2018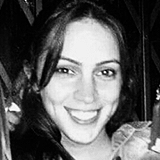 Sarah Elizabeth
7 Surefire Ways to Boost Customer Retention
When e-commerce merchants start out, getting new customers is their primary focus. But as a merchant becomes more established, retaining existing clients often becomes even more important. While it's impossible for merchants to keep every customer, there's a big financial incentive to keep as many as possible: It's 6 to 7 times more expensive to bring in a new customer than it is to keep an existing customer, and a 2% increase in customer retention can reduce costs by 10%.
So, why do some online retailers find it so hard to keep customers? The answer might be surprising: A 2013 survey reported that 62% of customers left service providers not because of price or products — but because of poor service.
Fortunately for merchants, delivering top-quality customer service becomes much easier when they implement these seven strategies.
1. Be Proactive in Problem Prevention
Follow up with customers after they receive their orders and ask if they have any questions or concerns about the products. Customers appreciate merchants who care about customer satisfaction, and it saves that customer a call if they do have a question. Reaching out to customers might even prevent a problematic order from escalating into a chargeback.
2. Make Customer Service Available 24/7
Online retailers should have a way for customers to contact them at any time — even if that means leaving a phone message or sending an email to a monitored account. Have a customer service team ready to prioritize and address customer concerns that come through any communication channel. If you're a small business, an automated message acknowledging receipt and promising a timely response can be reassuring to customers.
Although customer service representatives should address the most urgent messages first, they should acknowledge and respond to every customer communication as quickly as possible. If customers feel they're being ignored, they may take their business elsewhere.
3. Protect Customers' Privacy
If customers haven't been a victim of credit card fraud or identity theft themselves, they likely know someone who has. More than 80% of U.S. customers aren't confident that businesses safeguard the information that customers provide, so they're reluctant to shop with a merchant that isn't securing sensitive data.
Merchants can mitigate this reluctance by:
Collecting only essential customer information during the checkout process
Following the Payment Card Industry's Data Security Standard, requiring merchants to not store cardholder data unless absolutely necessary
Publishing (and adhering to) a privacy policy that clearly explains how personal data will be used
4. Make Purchases Easy
No customer wants to have to jump through hoops to make a purchase, so a simplified checkout process can minimize frustration and keep customers returning. Some merchants, like Amazon and Chewy, facilitate the checkout process by offering recurring subscriptions for regularly purchased items like paper towels or dog food. This lets customers automatically receive the products they need, when they need them, giving them no reason to look elsewhere.
5. Be Receptive to Customer Feedback
No customer wants to feel ignored. Ensuring customers feel heard can help foster positive customer experiences, and the feedback can help merchants improve the buying experience.
Although merchants can't act on every piece of customer feedback, they should definitely pay attention if the same question or concern comes up repeatedly. Such trends offer merchants a valuable opportunity to rectify issues before they become real problems.
Merchants should also monitor social media accounts for an understanding of what customers like about their products and services, and where they can improve.
6. Personalize the Shopping Experience
No two customers are the same, so why should merchants treat them that way? Customers are increasingly looking for that one-of-a-kind shopping experience, and 74% are frustrated when website content isn't personalized to them.
Combat this frustration by combining customer data with modern technology to curate and deliver customized content. Suggest new outfits for a customer based on past purchases, or make purchase recommendations based on a customer's browsing history.
Retailers that demonstrate an eagerness to treat every customer like their only customer can strengthen the customer relationship and encourage future purchases.
7. Demonstrate Customer Appreciation
Merchants couldn't survive without their customers, so show them your appreciation — and increase customer loyalty — with simple initiatives like these.
Samples. Nashua Nutrition includes a product sample with each order. Customers love the surprise, and it encourages them to try (and buy) a new product the next time they order.
Rewards.

Send customers unexpected surprises, like membership upgrades, discounts or free shipping.

Loyalty programs. Use loyalty programs to reward longtime customers and encourage more frequent (and larger) purchases to earn rewards.
Discounts. Offer discounts on recurring subscriptions or during a customer's birthday month.
Saying Thanks. Send a thank you to customers for their purchase. In the note, confirm they received their order, direct them to online resources, and ask them to reach out if they have questions or feedback.
Using a Fraud Protection Solution to Bolster Customer Retention
A merchant might first entice customers based on price or product selection, but that's not enough to retain them for the long term. Instead, merchants must improve customer retention by focusing on delivering exceptional customer service — and an important part of that is keeping a customer's sensitive personal and financial data secure.
As fraudsters become savvier, it's harder for merchants to keep transactions safe. But merchants have an important ally: a fraud protection program that can quickly evaluate whether a transaction is fraudulent and can reduce the number of false declines that cost sales and customer relationships. ClearSale's hybrid solution combines the best of artificial intelligence and human expertise to ensure every customer's transaction is a safe one.
Contact a ClearSale fraud analyst today to learn how our robust fraud protection solution can help protect the investment you've made in your customer base and expand your loyal following.