Apr 23, 2019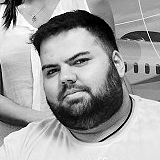 Bruno Farinelli
7 Innovative Examples of IoT e-Commerce
Devices that can be connected to the internet, known as the Internet of Things (IoT), hold the potential to make it easier than ever for consumers to buy and merchants to deliver. With options ranging from Amazon's Alexa that knows your personal shopping preferences, to smart refrigerators that know when you're running low on milk and automatically place an order for a grocery delivery, the market is virtually exploding right now.
In fact, the number of IoT devices are expected to top 100 billion by 2025 – meaning it's important for merchants to start preparing for the next frontier in e-commerce retail now. For inspiration, here are seven examples of companies that are already pushing boundaries and doing amazing things with IoT e-commerce.
IOT-Connected Cars
What if your car could pay for a gas tank fill-up right from the dashboard? Visa recently partnered with Accenture create a prototype of an IOT-enabled car capable of, among other things, paying for gas or parking, order and paying for fast food, and placing grocery orders that can be picked up at the curb. The car uses the latest wireless technologies, sensors, and Bluetooth beacons to transform the vehicle into a virtual driving wallet.
IOT-Enabled Yoga Pants
For any consumer who's ever had the frustrating experience of trying to find the perfect pair of yoga pants, this one is for you. The team at Like A Glove have developed yoga pants fitted with sensors that measure a customer's body shape in seconds. The measurements are sent via Bluetooth to the Like A Glove app, which searches the company's entire catalog of pant products to find all of the matches that will fit the customer. The customer simply selects a pair, clicks through to the website and completes the purchase.
Smart Mirrors
Marie Claire magazine partnered with Mastercard and a series of cutting-edge vendors to launch The Next Big Thing Concept Shop, a new pop-up experience in the SoHo neighborhood of New York City. One of those vendors was Oak Labs, which manufactures a smart mirror that can recommend additional accessories for outfits brought into dressing rooms. Shoppers were able to purchase products by tapping an item on display in an exterior window or by tapping directly on the mirror in the dressing room.
Smart Vending Machines
Costa Coffee in the U.K. has partnered with Intel to deploy smart coffee vending machines in stores. The machines provide the vendor with real-time intel on when to restock, when to collect cash, and when to service the machine. The machines also enable cashless payments, loyalty-card connectivity, and interactive digital screens to enable customers to order the perfect cuppa joe.
Smart Wristbands
Known as the happiest places on earth, Disney theme parks empower guests to have frictionless shopping experiences – thanks to the Disney MyMagic+ wristband that pairs with the My Disney Experience app. Guests are able to reserve FastPass access to rides, make dinner reservations, and even set up tabs in stores.
Smart Clothing Tags
Label-maker Avery Dennison partnered with fashion label Rochambeau to create Bright BMBR, a bomber jacket embedded with an NFC chip and a personalized QR code. The jacket acts as the wearer's own personal VIP pass to special experiences throughout New York City, such as personal exhibition tours and entry to elite clubs.
Virtual Reality Shopping
No longer just for video games, Swarovski and Mastercard are taking VR into the shopping experience as well. Wearing a VR headset completely bedazzled with – what else – Swarovski crystals, the shopper is immersed in a virtual store featuring the Atelier Swarovski home décor line. As they browse the products, shoppers can place items in their shopping card by moving the headset up and down and purchase the items using their Masterpass account credentials.
Of all these exciting examples, what's most inspiring is that this represents only the humble beginnings of a technology that has the potential to transform every aspect of daily life – including, but not limited to, commerce. The sky is the limit as creative, new-thinking merchants, manufacturers, technology providers, and payment companies continue to team up and rethink what's possible.
Interested in reading about more ways that technology is changing the world of e-commerce? Download our white paper: The E-Commerce Technology Trends That Will Shape 2019 today!