Mar 25, 2020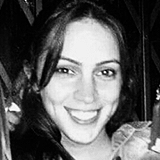 Sarah Elizabeth
5 Ways to Create a Better Online Shopping Experience
Global e-commerce sales are expected to grow to an astonishing $4.9 trillion by 2021. But as the number of e-commerce merchants competing for shoppers' attention also grows, merchants may see their conversion rates shrinking: Only 2.72% of e-commerce visits converted into purchases as of first-quarter 2019.
To capture your share of this growing market, you'll want to make sure your website makes it easy for shoppers to browse and buy. These five tips can improve the online shopping experience and help ensure your place among profitable e-commerce retailers.
1. Optimize Your Website
While we aren't supposed to judge a book by its cover, customers will inevitably evaluate your business based on its website. So if your site isn't optimized across devices, is slow to load, features only the most basic information or looks like has been hurriedly pieced together, you risk losing customers.
When you're looking to build your first website — or have your eye on a redesign — you'll want to start by ensuring your design is aesthetically pleasing. Have you put thought into your color palette? Your overall aesthetic? Your font choices? Your layout and navigation? Here are three other website features to consider.
Load Speed
Consumers don't want to waste time waiting for websites to load. More than 50% of a site's visitors spend less than 15 seconds on a site, and 29% of smartphone users will abandon a site if it loads too slowly. It's hard to believe, but the ideal loading time for a website is estimated to be less than 2 seconds, which doesn't give you much time to win over potential customers.
Load times are important for more than converting browsers to buyers. Google now considers load speed an important ranking factor for websites. So, if you've got slow-loading content, your website won't perform well in search rankings, making it much harder for consumers to find you.
Optimize Across Devices
It's estimated that m-commerce will account for 45% of the total U.S. e-commerce market in 2020, so it's understandable that you might be focusing on making your website user friendly for these mobile users. But what about those on tablets, desktop computers and even Internet of Things devices? It's becoming even more important that you make your website functional across a range of devices, ensuring that layouts and images look just as crisp and professional on a smartphone as they do on a desktop.
Stay in Contact
A Salesforce survey suggests that 90% of customers expect e-commerce merchants to have multiple contact channels. So, it's crucial to fulfill that expectation by providing browsers and buyers multiple ways to get in touch with you. From offering Facebook Messenger to website chatbots to staffed customer service lines and online chats, you'll show shoppers that you're accessible and that you care about their online experience.
2. Leverage the Power of Product Photos
One of the biggest downsides of shopping online is being unable to see and hold a product before making a purchase. And if your customers aren't confident that what you're offering meets their needs, they'll press that Back button and shop with a different merchant.
But you can improve the online shopping experience by replicating the in-person experience as closely as possible.
One way to do that is by including a photo gallery of pictures on your product pages. So, while you'll want a large product image front and center on the design page, you'll also want to include a photo gallery consisting of a variety of high-resolution photos from multiple angles and featuring all product variants (size, color, etc.). Consider 360-degree spin photos as well: an Adobe survey revealed that 91% of consumers love them.
But these photos aren't the only ones you'll want to include. Including user-generated photos can significantly increase a customer's confidence in making a product purchase. Not only does it show you can be trusted to deliver your products, but it also proves your customers are happy with the purchase they've made.
3. Enhance the Shopping Experience Through Videos
If a picture is worth a thousand words, a product video could be even more valuable. When a customer is considering a purchase, the scales can quickly tip in your favor if you can show them how a dress looks in motion, how easily a tent is set up in under five minutes, how loud a fan is or how quickly a charger powers a device. Studies have shown that product videos are strong drivers of online purchases: 88% of one survey's respondents reported an increase in conversions when video was added to product pages.
Adding videos can benefit your business in other ways, too, by improving your search rankings, improving your perceived trustworthiness, and minimizing returns and complaints.
4. Offer Virtual Shopping Assistants
Customers obviously can't try on clothing when they're shopping at an online store, making customizable avatars that can model clothes for them the next-best thing. Customers can create lifelike avatars based on their age, height, weight and body shape — sometimes even hair and eye color and precise body measurements — to give them a more accurate idea of how the fashions they're browsing will look on them. Take assistance a step further by including built-in recommendation systems that can even offer size suggestions and matching accessories.
You can also offer live chat sessions with a customer service specialist or leverage a chatbot that can answer a customer's specific questions, address store policies and make purchase recommendations.
5. Simplify Checkout
Even if you've attracted shoppers to your online store and watched them add products to their carts, the great shopping experience isn't over yet. If you don't have an easy-to-navigate checkout process, you still risk frustrated customers and high cart abandonment rates. Here are some easy ways to reduce the friction of completing an online purchase.
Offer multiple payment options.

Does your checkout process offer increasingly popular ways of paying for purchases, like Apple Pay and PayPal?

Allow guest checkouts.

Give customers the option to submit their information to create a profile. While profiles make future purchases easier, many customers prefer the immediate speed of guest checkouts.

Eliminate excessive data fields.

One easy way to do this is by including a checkbox where customers can indicate if the shipping address is the same as the billing address.
If you're interested in learning how partnering with ClearSale can help you increase conversions, reduce cart abandonment and improve the overall online customer experience, contact us today. We'll help you create a safe, secure shopping experience that will keep your customers coming back for more.