Mar 16, 2018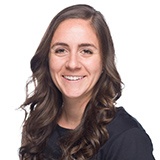 Jillian Hufford
5 Ways that Multichannel Retailers Ruin their Success
57% of omnichannel merchants were profitable in 2017. Do you fall in that percentage? If you don't, then you could be ruining your multichannel business in a few ways.
Today's consumers don't shop by channel. Whether it's online or offline, all your customers see is another way to interact with your brand. At every touchpoint, they expect the same experience.
But, keeping up with this type of customer expectation is tough and complex to manage. Along the way, it's easy to make mistakes that kill your success.
Here are five common ways that retailers are ruining their multichannel business and how you can avoid them.
5 Ways You Might be Ruining the Success of Your Multichannel Business
Multichannel retailing is about building a business that specifically addresses today's challenges. Not only does your multichannel strategy account for every customer touchpoint, but it also includes the back-end processes that happen behind the scenes that create a better customer experience.
Multichannel selling requires accurate and fast order fulfillment, inventory control and proper allocation, managing product catalogs across sales channels, integrating with your suppliers and more! If you want to provide advanced capabilities like buy online, pick up in store, automated returns, and handle fulfillment from multiple locations, then you need to improve your multichannel strategy and the movement of sales data between systems.
If you're struggling with processes like these, then there's a good chance that you have a problem in one of these areas below. At nChannel, we see merchants' customer experience start to falter because of it. Learn how to avoid these common mistakes that can ruin your multichannel business.
Selling in Channels Where Your Customers Aren't Shopping
To be more omnichannel, some merchants expand to as many sales channels they can without any strategic thought. Just because you can sell somewhere, doesn't always mean that you should. Don't stretch yourself too thin by choosing too many or the wrong sales channels to sell in.
Get to know your customers and only sell where they're shopping. This is especially true when looking at different marketplaces and social channels to sell on. If you aren't sure how to evaluate whether you should sell on a new channel, consult our channel expansion guide to help you make the right decision.
Failure to Optimize Logistics and Costs
As online shopping becomes more prominent, merchants are starting to differentiate by improving their last mile logistics and returns. Optimizing logistics affects your multichannel business in two major ways, it determines the competitiveness of your shipping times/options and your overall profitability. At the same time, you must speed up fulfillment processes and find a way to bring shipping costs down to increase profits. Failure to fix your fulfillment issues will leave you too vulnerable to competition or burden you with high costs that ruin your profitability.
At the end of the day, most merchants aren't going to be fulfillment experts like Amazon. Instead, many merchants outsource all or part of their fulfillment processes to improve. Many are turning to programs like Amazon FBA or a 3PL provider, which can be a great way to fix your issues.
Using Old, Legacy Software to Run Your Business
Whether it's your ERP, POS, or eCommerce platform, these systems are the foundation of your business. However, not all retailers recognize (or admit) that some systems are better equipped for multichannel processes than others. Old, legacy software is no longer flexible enough to meet constantly changing customer demands. In short, it could be your system's limitations that's holding you back from multichannel success.
To understand what systems are best for multichannel, check out our Multichannel Implementer's Guide. The guide discusses important processes needed to handle multichannel retail and what systems handle it best.
Relying on Plugs-ins and Add-Ons for Automation
Growing multichannel merchants often rely on plug-ins and add-ons to increase their system's capabilities. While these plug-ins are great for some added functionality, some merchants can quickly realize that they're in "add-on hell" and that their processes are actually more muddled than before.
When it comes to syncing important data types like orders, inventory, and products, you don't want to manage a handful of plug-ins that only handle one or two processes, like syncing your item data and processing orders. These solutions are usually very limited in what they do and are short-term solutions. Most merchants end up ripping them out as their business model changes.
Managing Disparate Systems
It's common for multichannel merchants to manage their retail systems separately in the beginning. They rely on manual data entry to move data between their systems. However, as you grow, this becomes an inefficient way to handle your processes. We've worked with merchants who have a full-time staff member who spends their entire time pulling orders from their eCommerce platform and re-entering them into their ERP system. This wastes too much time and resources and is prone to human errors. You'll spend even more resources responding to customer inquiries and fixing errors, like a shipping address being wrong.
Growing merchants need to consider a robust integration platform that connects their eCommerce, ERP, POS, and 3PL systems. This allows you to automate many multichannel processes like inventory updates, order fulfillment, and syncing product data across all sales channels. Not sure if you're ready for an integration platform? Read this article to find out.
How to Succeed at Multichannel Selling
To be successful (or profitable) at multichannel selling, you need to focus on the right people, processes and technologies to create a unified experience across all your sales channels. It takes the right vision and willingness to make all of those come together. When you do, you'll be able to become part of that growing percentage (57%) of omnichannel merchants with profitable businesses.