Jul 1, 2020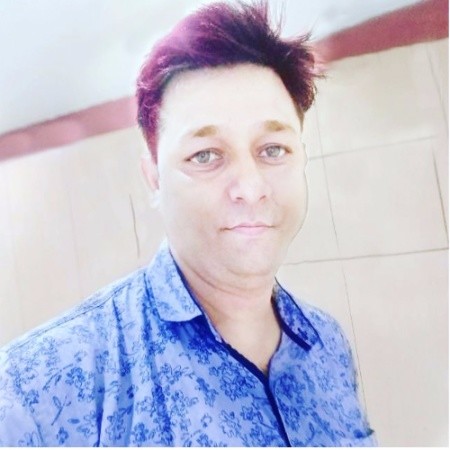 James Grills
5 Reasons Why Businesses Need to Invest in Mobile Marketing
Are you wondering why mobile marketing has become so popular these days? Well, the answer is not as complicated as it seems. The world has been taken over by mobiles and smartphones that dominate the communication market. Businesses are opting for the mobile platform to advertise their products and market themselves to the world.
The Internet played an important role in popularizing mobile marketing. Almost all smartphones can access the internet and various applications require internet access. Companies used to spend millions on television commercials back in the day. Now, they're investing heavily in digital marketing. Below are 5 reasons why mobile marketing, in particular, should be a priority.
The statistics
Before discussing some of the reasons why companies need to invest in mobile marketing, we need to first look at statistics on the mobile market.
Currently, there are 7.3 billion smartphones and gadgets around the world.
According to Statista, 98% of active user accounts worldwide accessed Facebook via any kind of mobile phone.
In the U.S., the most popular websites estimated 60% of traffic from mobiles.
There are nearly 70 million searches done by users per hour on their mobile devices and gadgets in the world.
Mobile devices saw a dramatic rise in email opens versus desktops. Around 60% of emails are opened from mobile devices.
Reasons why companies should invest in mobile marketing
Mobile devices have become a crucial part of our daily lives and companies are aware of this fact, so it makes sense that mobile devices have become the new hotspot for marketing strategies. Here are the top 5 reasons why investment in mobile marketing can be a boon for brands:
1. Automation is the key
Automation in the mobile marketing industry has completely changed the way users access their mobile phones. Companies can now send customized emails, retarget their customers based on buying patterns, and even send unique promotional links to convert customers in different places of the buyer's journey.
They can achieve all of the above through automation. An average mobile user checks his/her phone about 190 times per day, giving brands plenty of time to send push notifications.
2. Calls to action can be beneficial
Calls to action (CTAs) are used by companies to drive traffic to websites. This powerful tool can be used to promote particular brand pages to increase customer visits. This has a direct relation to sales and increases a brand's revenue generation.
Call to action buttons can be used in push notifications, emails, and text messages so as to increase the chances of user engagement. Many mobile app development agencies have started implementing this method in web pages localized and optimized for mobiles. In short, CTAs encourage an immediate sale of a product and this has proven to be very effective in marketing campaigns.
3. SMS – Short Message Service still exists
There have been a lot of developments in the mobile industry in recent years and the rate of development is a fast-paced one. But this age-old SMS service still finds its place in the industry even after so many mobile technologies have been developed.
According to a study, it has been seen that the opening rate of SMS service is a whopping 99%. This means that every SMS you send has a very high chance of getting opened by the recipient. Therefore, savvy brands are sending promotional offers, brand news, and product updates via SMS to their customers.
4. Customer engagement
People cannot carry laptops and desktops to every place they go. This is where the mobility of smartphones play an important role in increasing customer engagement. Customers can now access brands and their promotional ads through their smartphones. Brands have come up with specially tailored mobile ads which rewards the customer with various digital gifts such as promotional vouchers, sign up bonus and special ad on services. Companies now have the ability to interact with the customers efficiently and their well-tailored marketing strategies have increased the customer engagement.
According to a study, users spend 70% of digital time on smartphones and 30% is spent on laptops and desktops. Viewers spend most of their time on digital media and mobile streaming sites such as Netflix, Youtube, and Amazon Prime Video. Brands have started placing ads in those platforms to increase customer engagement.
5. Growing demand
The mobile industry has seen a staggering growth in recent years and the growth is expected to rise at a massive rate in the coming years. There are reasons for this growth. Many mobile companies are manufacturing a good range of Android smartphones at a lower cost. Even countries with a lower income ratio can now afford smartphones.
More people can now afford smartphones and this has helped brands in taking over the mobile marketing industry. More people will access smartphones in the coming years and brands will start depending more on mobile advertising compared to traditional advertising campaigns. Mobile devices generate more sales these days, all thanks to mobile e-commerce technology.
Takeaway
Mobile marketing is a crucial segment of the prospering digital marketing world. There are several advantages to it compared to traditional marketing strategies. Mobile phones are used by people all over the world and the number of users is all set to rise at a dramatic rate in the next few years.
Based on the above said statistics and its impact on the market, it can be safely said that the mobile marketing industry is a potential market for companies and this is the best time to invest in mobile marketing strategies.