Aug 11, 2020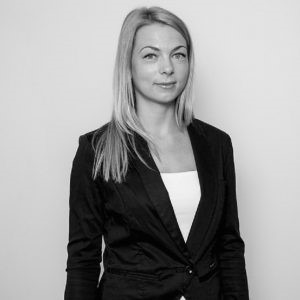 Alexa Lemzy
5 E-Commerce Marketing Strategies That Drive Product Sales
If you're an e-commerce business, knowing how to acquire and retain customers can sometimes seem overwhelming. While there is no one-size-fits-all technique, the key lies in building e-commerce marketing strategies that adapt to the behavior of consumers – what they're looking for, what their purchasing preferences are, and what will motivate them to buy from you.
Empathy can help, but you also need data.
With a rise in online shoppers, buying habits have changed. Since customers have more choices, data has revealed that they feel more in control of their purchasing power than ever before. To back this up, a survey by Statista suggests consumers are spending most of their time searching for product information or comparing prices and offers.
To grow product sales, you need to arm yourself with customer insights and current data on purchasing trends. In this post, we'll share some of those key trends, while offering you 5 e-commerce marketing strategies to help you drive your product sales.
E-commerce marketing trends
83% of consumers say convenience is the most important factor when they buy
A consumer survey conducted by the National Retail Federation suggests convenience is the highest priority for shoppers looking to buy online. Since most of us are juggling work, family, healthcare and home-schooling, this should come as no surprise.
Additionally, 38% of respondents rated convenience as being the most important factor during the research phase of their shopping process. With so many shoppers reviewing all the details before they commit to a sale, it's vital to make product information easy to find on your e-commerce site.
98% of first-time site visitors won't convert on your homepage
With so much choice available—and consumers spending more of their time comparing products and prices—it should be no surprise that the majority of first-timers will leave your homepage without purchasing anything.
So, while you'll need to focus on attracting a large number of visitors to secure that 2% of sales, knowing this about the rest means being better prepared to work on strategies that attract their further attention, loyalty and convert them to a sale.
83% of online shoppers in the US want regular communication on their purchases
A 2018 survey by Narvar found that online shoppers expect to receive regular updates regarding the whereabouts of their orders.
Since convenience at the point of purchase ranks high on the agenda for most, it should hardly be a surprise that they also want to know how their products will be delivered, when they can expect to receive them and for you to tell them as often as you can.
79% of online shoppers in the US don't want to pay for shipping costs
A 2018 report by Walker Sands showed 79% of shoppers want free shipping included. Where demand for same-day and next-day shipping averaged at around 40%, evidence suggests a large consumer-appetite exists for e-commerce companies to offer not only well-communicated deliveries but ones that arrive quickly and with low-to-no extra cost.
50% of e-commerce sales come from smartphones
When half of all sales are coming from smartphones, at the very least your business should have a mobile-optimized homepage. If you want to offer the most convenient experience then mobile e-commerce, or m-commerce, should be a significant factor in your digital marketing strategy.
What's more, m-commerce sales will rise to 68% in the next 2 years.
40% of the world uses social media
In recent years, social media advertising and influencer marketing have grown in popularity. As a result, 80% of Gen Z and 74% of millennials say social media influences their purchasing habits.
When the average time spent on social media is more than 2 hours per day, it makes sense to target potential customers where they're spending most of their time.
79% of high-income earners will stop buying from you if they have a bad experience
Of course, staying focused on acquiring new customers should be your top priority.
But making sure all your customers have great experiences should be an even higher one. After all, you want them to leave you a positive review and to come back for more.
Plus, if the competition is winning on accurate product information, great user experience, and a convenient delivery service, you need to too.
12% surge in first-time online shoppers during March and April
When you're going through difficult times, it can help to try to find the silver lining.
Global COVID-19 lockdowns have resulted in a 12% increase in first-time online buyers. While this is great news for e-commerce traders, it should also be encouraging for any traditional brick-and-mortar retailers looking to move into or replace lost sales through e-commerce.
5 e-commerce marketing strategies to grow product sales
Conversational commerce
Since you're aware that a combination of data-driven insights and empathy can help to build impactful e-commerce marketing strategies, let's think about the questions your customers may raise during their initial research process.
Let's say your USP is bespoke jewelry. Your customers may ask "How do I know if this necklace will go with my summer dress?" or "Can I get this delivered tomorrow?" With an increasing number of first-time shoppers looking for quick answers to their product queries, conversational commerce can accelerate their conversion to a sale.
A catch-all term, conversational commerce applies to the variety of platforms that offer a two-way conversation to answer customer queries. Live chat, automated chatbots, voice assistants, WhatsApp, Facebook Messenger and text messaging are a few examples of conversational commerce, as part of an omnichannel experience. You may want to use a combination of machine learning and automation, for example, chatbots and SMS. To help customers retain their sense of control over how they shop online—with a preference for convenience and a mobile-friendly service—offering plenty of channels to answer their questions could help increase your conversion rates by more than 10%.
Retargeting
With so many first-timers coming to your site and then leaving without making a purchase, retargeting can try to bring them back.
As a paid advertising strategy, retargeting builds visibility for your brand by placing adverts on the sites your visitors go to once they leave.
Visitors will likely need to grant you permission to install cookies. These cookies then track their browsing activity and communicate it with sites that can advertise for you, such as Facebook Ads or Google Display Network. Good marketers know that customers will only buy once they know you better, so reminding them of your brand or products they've looked at can be an effective way to get them to convert.
And it works. Using a process of sequential retargeting as part of their customer journey strategy, cosmetics retailer 100% PURE gained a 16X ROI and £1.8M in sales in 8 months.
Also used for existing customers, implementing retargeting in your ecommerce marketing strategies is a good way to upsell new or additional products or to remind shoppers if they've abandoned their cart.

Mobile Marketing
Continued growth in M-Commerce means making sure your store is optimized for phone users. It also means focusing your strategy on the advantages you could gain from mobile payments, for example, contactless mobile, digital wallets and point-of-sale transactions.
But, where text messaging has a 98% read rate and is the preferred method of contact for the majority of consumers, SMS marketing should be built into your customer journey as part of your ecommerce marketing strategy.
SMS marketing is an effective way to build a personalized service that will reach your customers where they're spending most of their time. And, where customers are looking for regular and fast communication about the delivery of their goods, automated SMS can pick this up with no problem.
Text messaging is also an effective tool to gain customer feedback. Where 90% of text messages are read within 3 minutes, SMS offers customers the chance to share their experience in a fast and convenient way. Plus, they'll help to highlight what you should be doing better to keep them on board.
Instagram
Instagram has an active market of over 1 billion monthly users, with a potential advertising reach of close to 850 million. While you shouldn't disregard other platforms in your strategy, Instagram is where consumers are spending a great deal of their time. Recent statistics show 63% of users are logging in at least once per day, with 42% checking their account multiple times.
There are also a surprising number of ways to target your audiences using the platform.
Instagram Stories: Because they attract so much attention from users, one-third of the most viewed Instagram stories are from business advertising.

Instagram Contests:

Setting up and running a contest can be an effective way to increase followers, drive engagement or promote a specific product.
Instagram Checkout: Let your customers remain on Instagram by making the purchasing process simple and convenient for them.
Hashtag Selling: Make it easier for users to find and pay for your products on Instagram by using images linked to your sellable items.
Optimize
Converting your ecommerce store visitors to customers is an ongoing process. However, a common reason for low site conversions is that people can't find the information they need to make a purchase.
Maybe your site is awkward to navigate? Perhaps your search bar isn't great? Or maybe your site isn't making the best use of keywords to maximize SEO?
Whatever the reason for low conversions, there are tactics you can use to optimize what you have and give customers what they need to feel confident to make a purchase.
Optimization could be as simple as using more video, as demonstrated by 3D printing firm Robo who built a $4.7M e-commerce company using effective video advertising.
In reality, the best e-commerce marketing strategies aim to provide their customers with a seamless, omnichannel experience that meets their needs and requirements. Making optimal use of a range of channels will also make things more convenient for you, where automated SMS or email will gain customer insights to help you better-meet the expectations of your consumers.
Takeaway
Consumer buying habits are fluid. To build effective e-commerce marketing strategies, you need to analyze both consumer purchasing trends and the feedback you secure from customers. As part of your customer journey, you should use these insights to plan a series of marketing touchpoints that can grow your product sales.
Today, e-commerce consumers are in control. They need plenty of product details before they buy and will expect you to provide a convenient, fast and personalized service that includes regular, two-way communication.
Make it easier for them by using a range of automated and AI-driven two-way communication channels. A fully-optimized site can also boost conversions, and provides an impressive ROI if implemented well.
Include SMS and social media marketing and you'll be offering a seamless, omnichannel experience that makes life easier for consumers and works to grow your product sales.