Nov 15, 2018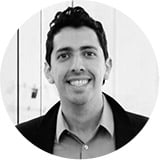 Rafael Lourenco
ClearSale partnered with Business.com to show you 4 ways to protect yourself from fraud
Holiday Card-Not-Present Fraud is coming. Each year, the holiday shopping season brings online retailers a flood of business – and a big wave of card-not-present (CNP) fraud attempts.
In 2017, e-commerce fraud attempts increased by 22 percent between Thanksgiving and the end of the year, in part because criminals knew they could take advantage of the additional load on retailers' order screening, manual review, and customer service teams to slip fraudulent orders through. To ensure that your business is ready to thwart holiday fraud, use this checklist to see where you're prepared and where you need to work quickly to shore up your defenses.
1. Check each channel's prevention program.
Some retailers approach fraud prevention the same way across all their sales channels, but each has its own unique risks. For example, LexisNexis found that synthetic identity fraud is emerging as a particular challenge for m-commerce, and mobile CNP fraud of all types now costs large e-commerce retailers 2.03 percent of their revenue, compared to fraud costs of 1.91 percent of revenue for large e-commerce retailers without a mobile sales channel.
That difference in fraud rates could translate into even more lost revenue this holiday season when anywhere from 46 to 70 percent of orders will come from mobile devices.
Review your mobile and desktop fraud-prevention strategies to make sure they're tailored to each channel's customers, frequently targeted items and most common fraud types.