Jul 31, 2017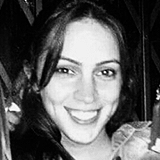 Sarah Elizabeth
4 E-Commerce Trends That Offer Customers a Safer Shopping Experience
As smart e-retailers look to enhance their online presence and grow their business, there's one aspect they're frequently failing at: customer security.
In fact, 60% of consumers believe that e-commerce merchants aren't doing enough to protect their credit card data and personal information. As a result, 34% of consumers say they hesitate to buy online.
Naturally, customers are wary about providing sensitive data to online merchants. Yet far too many retailers aren't taking advantage of the latest e-commerce technology trends that provide a safer shopping experience.
To boost customer confidence, here are four tech trends merchants can adopt to boost the security of their websites and let their customers know they're firmly on the front lines in the fight against fraud.
1. Mobile Wallets
Customers are going mobile with their shopping, and now their wallets are going mobile, too. Using an app that stores credit card information, like Apple Pay and Android Pay, customers can easily pay for purchases without having to physically present credit cards.
Although customers have been slow to embrace mobile payments – largely due to concerns over security and privacy – that's quickly changing. In 2018, the annual spend through these two apps is projected to be $8 billion, up from $540 million in 2016.
This number is rising not only because of the app's convenience but also because of a declining use of cash and increased comfort with the technology's security, which features the same tokenization and encryption technology that secures EMV cards.
With a focus on e-commerce technology, value and convenience, mobile wallets are poised to offer a frictionless, secure purchasing experience that encourages long-term customer relationships.
2. Blockchain
As a digital ledger system, blockchains can securely manage transactions made in cryptocurrencies like bitcoins. These databases are unique in that they contain a chain of every transaction, from start to finish, that can be reviewed but never altered. This automated accountability helps validate and secure transactional data — features that hold great promise for e-commerce merchants.
Blockchain has the potential to make currency transactions faster, more transparent and potentially less expensive; it also minimizes the exchange of personal data and eliminates the risk of chargebacks and fraud.
While this technology may sound far off, it's not. Some payment processors are already conducting transactions via bitcoin, and some e-retailers are already accepting digital currency.
3. Secure Shopping Cart Software
There may come a time that bitcoins are used globally in e-commerce; until then, credit cards remain the preferred payment method for most online transactions. But with the continued risk of CNP fraud, merchants must ensure the security of these transactions. They can do that with locked-down shopping cart software.
When establishing their shopping carts, merchants must comply with the evolving PCI Security Standards that govern account data protection. By implementing shopping cart software that meets or exceeds these standards — by including features like sensitive data encryption and multiple firewalls — merchants can increase customer trust and combat data compromise.
As they secure their carts, more e-retailers are avoiding software that stores credit card data on their sites. Hacks of this software are increasingly common and can be devastating to a merchant's bottom line. Merchants are instead moving toward using PCI-compliant third-party processors that handle this sensitive information and take on all associated risk.
4. Multilayered Fraud Management
Fraud is a very real, very big problem for e-retailers: CNP fraud losses are estimated to reach $7.2 billion annually by the end of 2020. But retailers risk more than just monetary losses — consumer trust and future purchases are also endangered.
To prevent these losses, retailers should implement a risk management strategy that layers complementary solutions to form a single, comprehensive approach. Manual reviews alone are inefficient and time-consuming; automated reviews are inflexible and often have an excessive false decline rate.
But a multilayered approach takes the best parts of both strategies and streamlines the review process — increasing approval rates and lowering false declines.
Choosing the Right Fraud Protection Solution for a Secure e-Commerce Experience
When it comes to protecting sales and safeguarding profits, merchants must understand their fraud protection options and select the solution that best meets their needs and leverages available e-commerce technology. The right selection will serve to improve data security and increase customer confidence.
To ensure you integrate the right Fraud Protection Solution into your e-commerce environment, contact a ClearSale credit card fraud analyst today. They can show you how our multilayered approach can help you increase approval rates, protect against chargebacks and prevent fraud attacks.