Aug 1, 2019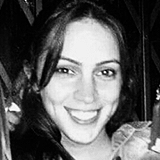 Sarah Elizabeth
19 Top E-Commerce Blogs Every Internet Retailer Should Follow
E-commerce retailers today are busy. So busy, in fact, that the last thing on their minds and in their packed schedules might be keeping pace with the latest emerging trends, the most effective strategies, and newest sales and marketing techniques.
And yet, to succeed in business, it's critical to set time aside to keep up with the industry thought leaders.
However, even if merchants know they should be reading, they may not know what they should be reading. To save time, we've compiled this list of the best e-commerce blogs that cover a variety of specific aspects of conducting business online. Not only will following these blogs help retailers learn what to do and what not to do, but it can also help business owners generate the actionable ideas that will help grow their e-commerce businesses.
General E-Commerce News
Keeping your pulse on everything happening in the world of online retail can be overwhelming. Here are several blogs that can make it easier to keep current with the industry.
This online e-commerce incubator helps inspire, educate and support those in the early stages of their e-commerce journey. The blog — along with the extensive community, resources and tools — helps online merchants make the decisions that will grow their business.
This e-commerce inventory management software company aims to simplify online multichannel selling, and their blog offers the latest news, tips, and strategies for running a successful e-commerce business.
This site offers the latest news about Europe's e-commerce industry, including blog posts on payment alternatives, omnichannel commerce and country-specific updates.
Visibility
For merchants who want to increase the visibility of their online store, channeladvisor's e-commerce blog offers expert industry insights on topics like leveraging tax-free shopping days and the back-to-school shopping season, driving brand growth, and improving the customer journey.
Strategy
The Nerd Marketing blog provides retailers with actionable strategies for marketing and growing their e-commerce business.
This blog-powered website curates the top strategic blog posts about strategy and educates online retailers on what makes a successful e-commerce site.
Marketing and Design
Google's official AdWords blog provides news, tips and current information to help maximize marketing investments.
Groove staff updates their blog with the tools and resources that retailers need to design the websites and develop the inbound marketing that effectively converts visitors into long-term customers.
LYONSCG helps e-commerce retailers deliver exceptional unified commerce experiences across channels and devices and realize their e-commerce potential.
E-Commerce Platforms
While this blog often focuses on retailers who use the BigCommerce software, it also offers nonusers insights on improving the customer experience, increasing customer retention, and optimizing website design.
This blog offers practical tips on everything from starting a business from scratch to growing traffic, leads and sales. They also feature case studies on successful retailers and social media tips designed to inspire retailers to grow their businesses.
Conversion Optimization
Conversion optimization can help e-commerce retailers test hypotheses associated with different elements of their site — ultimately helping to increase the percentage of shoppers that take the desired action on a website.
With a focus on conversion rate optimization, WiderFunnel's blog shares how to dramatically improve conversion rates and revenue through scientific website testing.
Want tips and tricks on how to approach optimization? Optimizely shares how some of their bigger clients have used A/B testing to increase conversion, how to improve personalization, and how to up-level experimentation skills.
Web Analytics
Looking for better insight on who's visiting your website and what's making an impact on sales? Web analytics can help you determine what's working and what isn't.
We live in a complex world, and we often end up complicating things even further when we try to analyze our web data. Avinash Kaushik shares valuable marketing and analytics information, and then breaks it down simply.
The official blog offers the latest news and tips on Google Analytics, Data Studio, Optimize, Surveys, and Tag Manager.
Email Marketing
By personalizing your email messaging and your offers, increased sales are almost certain to follow. Here's how you can step up your email marketing game.
Whether online retailers are looking to improve their social media marketing, make their seasonal business work all year long, or use emails to get more online reviews, Constant Contact's blog can help.
MailChimp makes it easy for e-commerce businesses to design and send emails — and their blog can help make them more effective. While much of the advice centers around maximizing MailChimp features, it's easy to translate that advice to other platforms.
Content Marketing
When e-commerce retailers improve the quality of their website's content, that drives visibility and visitors. Here are some blogs that help retailers to maximize this cost-effective marketing approach.
The Content Marketing Institute has a mission to advance the practice of content marketing — and their blog follows through on this mission. The blog is full of practical, how-to guidance on content marketing and valuable insight and advice from experts.
This innovator in inbound marketing helps websites convert leads and increase revenue. Their blog focuses on marketing, sales, service, and news and trends, but this e-commerce blog also feature lighthearted content, like a cheat sheet for posting GIFs on Instagram.
Growing your business takes work, effort and great partners. If you're looking for a new fraud prevention partner that can help you grow your business while keeping your customers, revenue and data safe, contact one of the fraud prevention specialists at ClearSale. We'd love to share our 16-plus years of expertise with you.