Dec 7, 2020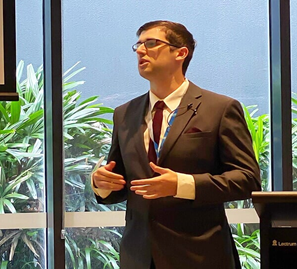 Ricky Hayes
10 Must-Try Shopify Tips New Store Owners Need To Know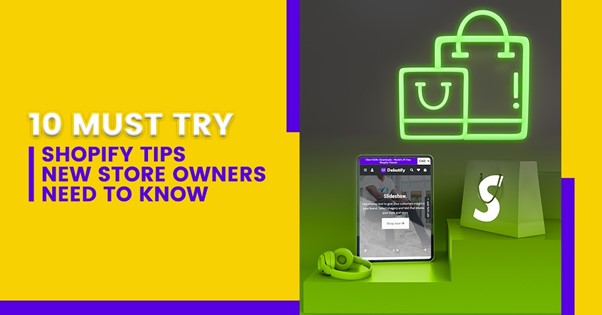 It is no longer a secret that dropshipping is one of the best ways to make some good money in the ecommerce space.

With over 820,000 merchants as of June 2019 and at least 500,000 active stores, it's safe to say that Shopify is a widely popular ecommerce platform. So as a new store owner, it might be a little hard to catch up to older, more established stores.

Here are 10 must-try tips you need to know if your new Shopify store is to do well:
Optimize For Multimedia Search
SEO is evolving and either you change with it or get left behind. One of the first things you can do to stay high up in search engine results is to optimize for voice search.

Use text that is featured snippet-oriented by creating separate paragraphs and using different formatting. Up to 41% of voice search results correspond with the featured snippet so it is good to try and get that spot.

Use text that is featured snippet-oriented by creating separate paragraphs and using different formatting. Up to 41% of voice search results correspond with the featured snippet so it is good to try and get that spot.

Lean on natural language and long-phrase formats for page copy where possible and make it sound more like direct answers to a what, where, which, who, and how question.

These are some of the common ways in which people search for products using voice commands. Visit answerthepublic.com for better insight into questions usually associated with some products.

Adopt a multi-channel approach to make sure you remain visible whether the customer is using Amazon Echo, Siri, Cortana, Google Assistant, etc.

You can get closer to achieving this by hiring developers to create voice-driven apps like Google Actions and Alexa Skills for your store.

It is also important to think about the image and visual search as part of the multimedia SEO strategy to grow a new Shopify store. Pinterest, Amazon StyleSnap, Google Lens, and Snapchat Camera Search are all taking off.

Consider having a presence on these platforms. Conduct photo shoots to replace as many on the stock images you use and have more original ones. Render to file formats that support multiple colors with high resolution. Use standard ratios for dimensions.

Keep the files at the lowest possible size that still ensures high quality so as to avoid increasing page load speeds. Place descriptive captions and other text relevant to the images, on the pages where they are posted.

Make sure that image filenames and tags/metadata are as close to the related keywords as possible. Don't forget to include these images in a sitemap file.
Automate More Processes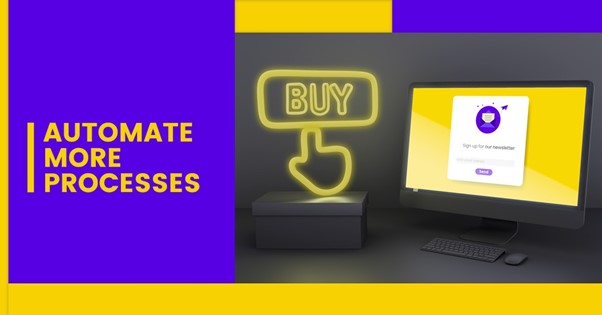 Automation is nothing new when it comes to ecommerce, but the extent to which it is applied is getting larger. One of the earlier and more common use cases is email marketing.

To get more out of artificial intelligence and machine learning, zero in on tasks that are not too nuanced to always require human judgment. An example is responding to a customer question that falls under the FAQ category.

Deploy chatbots to offer customer support by sniffing out keywords and ascertaining intent in customers' communications. Beyond the live chat on your site, you can use this technology for Facebook Messenger marketing efforts.

Bots can even help you in managing the back-and-forth involved in running loyalty programs and other activities like contests and giveaways.

Automation can also be of great help to a new e-commerce store when you're trying to learn more about store performance. You can use automation in certain SEO-related activities like analyzing your traffic and that of competitors for better context.

Whether it's email marketing, backlink monitoring, influencer research, etc., you need to make sure you pick the right automation tools.

Some choices can produce solutions that get you into the penalty zone of search engines or damage your sender reputation, leaving you perceived as a spammer.
Open Up Social Media Storefronts
People have been selling products on social media way before the networks themselves decided to create business options. The major difference now is the "Buy" or "Buy It" button.

You were able to view someone's post with pictures and a price in the caption, or an invitation to negotiate in the inbox or direct/private messages.

Now, you can open up a Facebook business page and benefit from features built to make ecommerce online shopping more convenient. Make use of Instagram shopping to display tagged product images which can send a viewer to a buy page when clicked on.

Set up pages on other sites like Pinterest and create buyable pins. An added advantage of having your store on social media in this way is that if you're using social media marketing, you can significantly shorten the journey from awareness to checkout.
Update Your Payment Options Regularly
On top of the primary Stripe option, Shopify offers the ability to provide various payment options for customers during checkout. As a new store owner, you can't afford to be losing out on customers simply because they had to first move money around.

Keep up-to-date with the latest payment methods and other checkout features gaining ground. Think outside the box of PayPal, AMEX, VISA, MasterCard, and all those conventional payment methods.

Adopt Afterpay, Apple Pay, Google Pay, etc. Consider supporting crypto-currency payments through service providers like Coinbase Commerce, BitPay, GoCoin, and CoinPayment Beta.

The next few years will come with rapid innovation in the payments processing sector as seen with infant efforts of new ventures like Facebook's Libra and WhatsApp Pay. Other solutions include the one-click checkout by Fast.

Make sure you always do research on which ones are gaining traction and figure out a way to incorporate them into your checkout.
Turn Whatever You Can Into Video
From product summaries to demonstrations, and even some blog posts, come up with a video version for whatever piece of information is important for your store. Use clearly labeled markers to show the segments of your video.

Select high traffic platforms for off-site videos and provide transcripts. Select thumbnails that quickly get people's attention like bold headlines, explosive graphics, and attractive faces or product shots.

Stick to one video per page so that they don't compete with each other. Always edit filenames and metadata to resemble associated keywords. Render to the smallest possible file sizes that ensure optimal quality to keep page load speeds favorable.

Keep the page copy and captions surrounding the video, relevant to the subject covered in the video. Remember to include it in the store's sitemap.

Whether it's how to adjust a cart during checkout, new product listings, participating in loyalty programs, if the budget allows, make a video for it. Where possible, host Livestream sessions to utilize the power of FOMO.
Pass the Thumb Zone Test
When it comes to the user experience of your store, you have to pay attention to the relationship between appearance and conversions. After setting up a new Shopify store, you will find yourself with a number of choices when it comes to themes.

Whichever you choose, run a test to find out how fast your site loads on mobile devices and how responsive different elements are. Move beyond performance and reimagine every clickable element.

The same goes for search bars and other boxes/fields that receive typed information. Resize and reposition them, along with a call to action (CTA) buttons to be more accessible for mobile users. Ensure that the vital buttons appear above the fold to limit scrolling or zooming.

Make the buttons fill the screen width so that they are easy to tap for those using two thumbs. Use same page hyperlinks to enable someone to jump to different sections of a page easily.

Whether you're B2B or D2C, you most probably can't afford to miss out on the growing crowd shopping on mobile. Harmonize the relationship between your user experience, visual elements, and conversions so as to get more sales from your store's visitors.
Customize as Many Products as Possible
The giants like Nike have already taken it as far as offering HEX Color Pickers for super-accurate customization. You may not be on their level yet, but don't be afraid to start too.

A good starting point would be to let people alternate items that are part of a larger product kit, for example, desktop computers and their peripherals. Look for dropshipping suppliers that support print-on-demand and offer a set of predetermined designs.

Select some apps that can help you to bring more functionality and manage your customization process better. Examples include Zakeke, Customify, and Inkbay. Gain a better understanding of buyer personas through research and studying website data.

Provide more personalized experiences like customization options that speak to certain locations and age-particular pop culture.

For instance, you can offer options to place Los Angeles-originated slangs, monuments, or suburb names on sweaters, hoodies, t-shirts, mugs, etc.

Partner with brands that specialize in customizing like the makers of DODO cases to tap into their brand strength. Offer the option to save and share designs on social media, display related user-generated content e.g. the most viewed custom designs.

Highlight the product benefit angle of some custom designs such as "glow-in-the-dark" for custom colors and "extra grip" for custom texture.

Educate customers throughout the process, say in the case where they are making changes to specifications of electronics or motorized machinery.
Be Present at Events
This may sound a little bit old school, but events aren't going to die out completely. Even COVID-19 couldn't finish them off.

But, the way events were organized and conducted earlier is no more an option during these unprecedented times. You cannot organize a large in-person event with hundreds of guests.

That is why more and more businesses are now switching to digital events and virtual conferencing solutions that can help them stay connected with their business associates and potential audience while following SOPs.

There is no denying the fact that digital events, gatherings, and trade shows cannot replace face-to-face experiences, but this option is still helping perplexed business owners and digital marketers to retain and grow their connections.
Things Event Organizers Should Consider Before Creating a Digital Event
There are certain things you should keep in mind while organizing an online event to meet the expectations of your target audience.
Invest time and resources to create a digital event that is worthy of your audience's time and attention. Remember, it takes a great deal of creativity to organize an exclusive digital event that can offer value to your audience
Offer content via on-demand delivery so that users can download and go through it when they have time. For digital events, you have to provide the same benefits that you were offering earlier in, say, a 3-days conference
Last but not least, make sure your online events are exciting enough to grab your audience's interest. Help them learn something new so that they'll show more interest in your upcoming digital endeavors
On the other hand, it is equally important for Shopify store owners to become part of those events as participants as it will help them generate leads and better market their goods and services.

While in the past you might have needed an entire car to go and set up a stand with lots of merchandise, e-commerce has changed the game.

You don't have to bring lots of samples with you while attending a digital event. Simply create an online video or PowerPoint slides containing images and key features of your products, and you're good to go.

With some QR codes and a POS, people can buy and have the goods delivered to their doorstep.

Sales aside, events can be a good place to find dropshipping suppliers and discover new products that you can list on your store. Events also give you a chance to network with other important people like journalists and influencers.

From here, you can get some good press to add to your story and build a plan on how to create more hype for your store. At events, you can harness the power of face-to-face meetings to form a connection with customers.

Here is a list of some events worth presenting at, if you have a new ecommerce store. Remember that not all beneficial events are physical. Participate in online shopping events so as to tap into the traffic they garner.

Look for some of those held on centralized platforms like Click Frenzy. When it comes to events focusing on popular holidays, try to find out the offers your competitors are publicizing prior to the event.

Undercut them where possible and get multiple eyes on your offers. One way to do this is to make sure you have updated product feeds that price comparison websites can refer to.

Collect as many reviews, star-ratings, and testimonials from authoritative sites like TrustPilot and others that customers rely on for shopping recommendations. Read more about lucrative online shopping events here.
Embrace Augmented Reality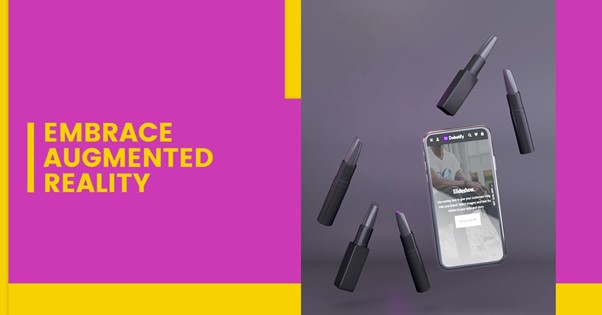 This may not apply to every product, but giving people a chance to virtually try on or try out products is a major game-changer. Start by making a list of the products in your store that could benefit from 3D configuration and augmented reality.

You can rely on research from customer queries and visits to other sites that offer an AR shopping experience. Visit the Shopify Expert marketplace and find a 3D expert who can create 3D models of your products.

Follow the guidelines to provide them with the required resources like multiple angle product images and dimension records.

Refer to the main areas that customers pay attention to in regard to these products and use them as a foundation to gauge the quality of the models produced. You can try out a tool like the gITF viewer when you're previewing the models.

Integrate tools like AR Quick Look and 3D Configurator apps into your Shopify theme to enable AR support when you add the models to your product pages.

Endeavor to keep tabs on newer tools like ARKit and Reality Composer to see how more in-depth the experience can be. Come up with promotional videos and other materials to use in creating awareness for your AR shopping experience.

Imagine what this can do for dresses, makeup kits, etc.
Switch to More Sustainable and Ethical Practices
To appeal to the morals of shoppers, you need more than just righteous brand slogans. You'll have to revisit the supply chain and look for eco-friendly products. On top of that, you need to find other more sustainable methods of getting your product to consumers.

A good example is the solar-powered vans used by Sendle for their parcel delivery services. Another one is the partnership between Packform and Footprint to provide sustainable packaging.

Where possible, find out suppliers' records in regard to employees' working conditions, health and safety enforcement, etc. Your e-commerce store also has to accommodate this philosophy through new pages with anti-slavery policy statements.

Make sure you acquire quality certifications from authorized bodies to keep your business in line with ethical business practices and standards. Once you pass, make sure you get the relevant stamps/seals/badges and display them strategically on your store's pages.

This detailed guide will help set you on the right path to achieving more ethical e-commerce practices. As we wrap up, let's revisit the key concepts that new store owners should be driven by when trying to grow their stores.

As we wrap up, let's revisit the key concepts that new store owners should be driven by when trying to grow their stores.

The first is technology adoption. Every new store owner has to ask themselves whether they are making the most out of emerging technology solutions to boost store growth.

They must also find out whether they are fitting properly into the technology trends being adopted by consumers. Wearables like smartwatches, IoT devices, etc. are part of the factors influencing a more "headless" approach in e-commerce.

Educate yourself on the use of APIs to provide improved shopping experiences across different channels with a split front and back end.

The second is marketing and media. New store owners need to adjust to the changes in traditional marketing. Content marketing through articles/blog posts isn't going away any time soon. But podcasts, vlogs, and live-streams are becoming more popular.

You need to have a clear strategy for how to position your brand in spaces where these avenues of communication have taken root.

The third is the promotion of products. Like with any business, physical, online, or a hybrid, there are a number of ways in which you can boost sales of your products. For instance, you can opt for customization, discounts, loyalty programs, referrals, giveaways, free shipping, and other marketing tools to boost conversions.

But to make the most of them as a new ecommerce store, you have to gain a proper understanding of the tools that help you refine these actions. These include Shopify apps, in-store professional reports, Google Analytics, and other usability tools.

Where things get too complicated, be prepared to solicit the help of an expert who knows how to use online tools to improve traditional business tactics.