Apr 10, 2020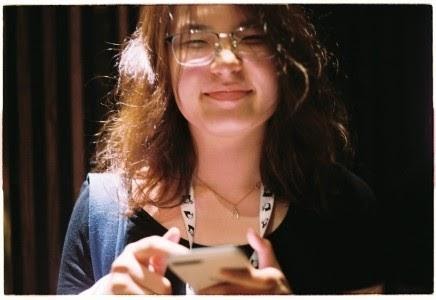 Phuong Nguyen
10 Best Shopify Marketing Tactics To Increase Sales
Shopify is a great platform for ecommerce companies of all sizes, but especially for those just starting an ecommerce business.
Building an ecommerce website is easy, but the process of monetizing it can be complicated. Marketing trends are evolving constantly and customers are intrigued by the new marketing tools that are available to them.
In this article, we will look at 10 of the best Shopify marketing tactics to increase your sales in 2020.
What is Shopify?
Shopify is an ecommerce platform that enables business owners to create online stores and sell products to customers.
Since launching in 2009, Shopify has reached over 1 million merchants worldwide.
Is Shopify the right fit for your online business?
Shopify is widely used because it offers convenience. Merchants can sell products online without having to know a single line of web code. Shopify provides merchants with packaging that includes all online stores' needs, such as:
Website hosting with your own custom domain name
Easy website design with a drag-and-drop interface and pre-built themes
Order management, tracking and seamless payments with an effective management system
Various trendy marketing tools and apps
Developing a Shopify marketing plan that works
A plan is the heart of any marketing project. We've outlined key fundamental steps to creating a marketing plan:
Step 1: Define your message. Ask yourself some critical questions such as, what is your unique selling point? What do you want customers to know about you?
Step 2: Build buyer personas. Understand your customers' needs and wants. If you can discover the reason why they need your product and how the product benefits them, you can better market to them.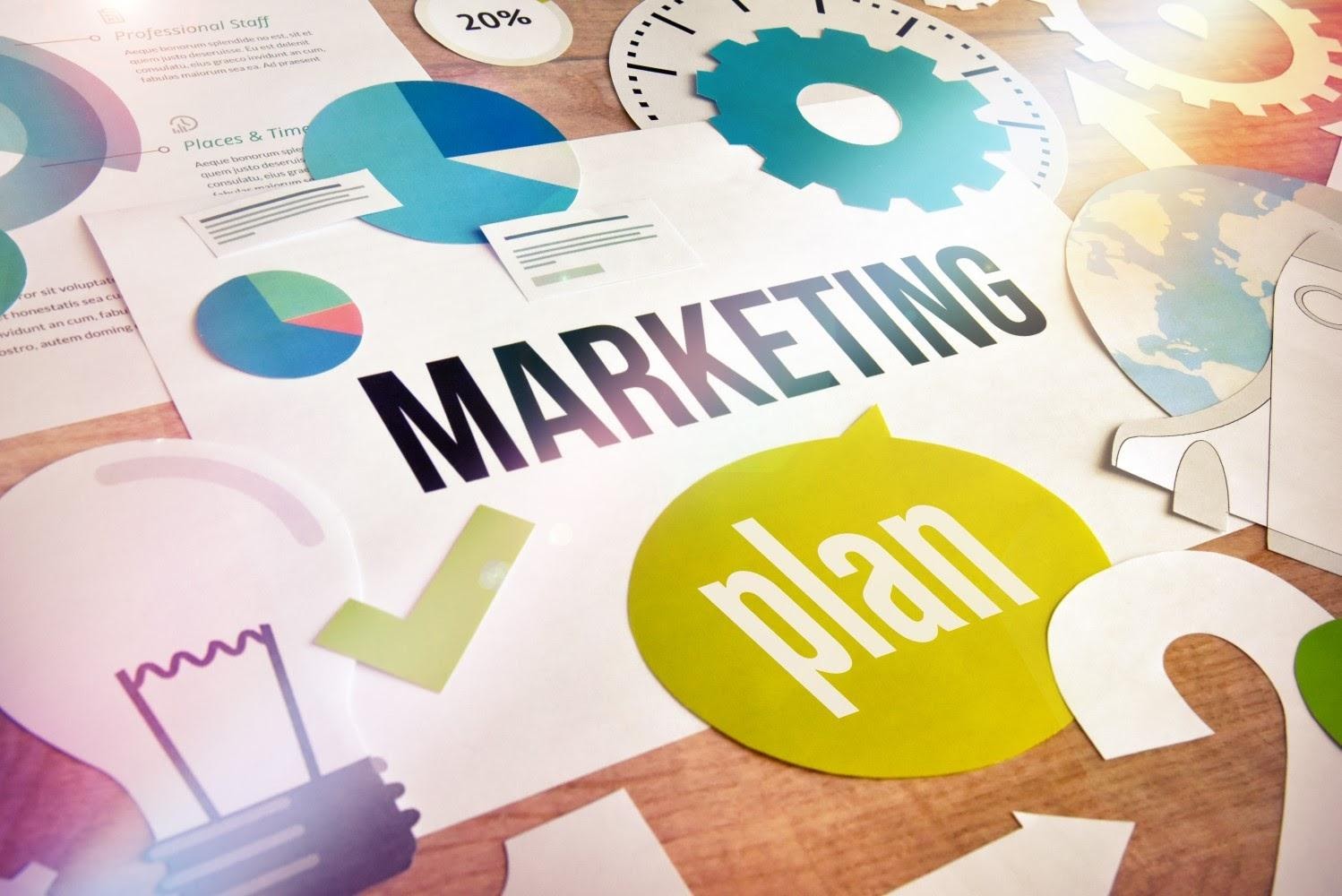 Step 3: Set a goal. Set a detailed goal defining exactly what you want to achieve with this marketing plan.
Step 4: Choose your marketing tactics. Determine what marketing materials you'll need.
Step 5: Choose marketing channels. Select channels where your customers are most likely to see the marketing message and take action.
Step 6: Evaluate the performance. Break down your marketing strategy into detailed tactics and set specific key performance indicators (KPIs) for each tactic. Compare the actual results with the expected/planned ones.
Best Shopify Marketing Tactics to increase sales in 2020
1. Social Media Engagement
Why does social media matter with Shopify Marketing?
Social media marketing is one of the most significant marketing strategies in 2020, and business owners who haven't included social media tools in their marketing plan should do it instantly.
With more than 3.5 billion users worldwide, Facebook, Instagram, LinkedIn, and Twitter provide you with a huge audience.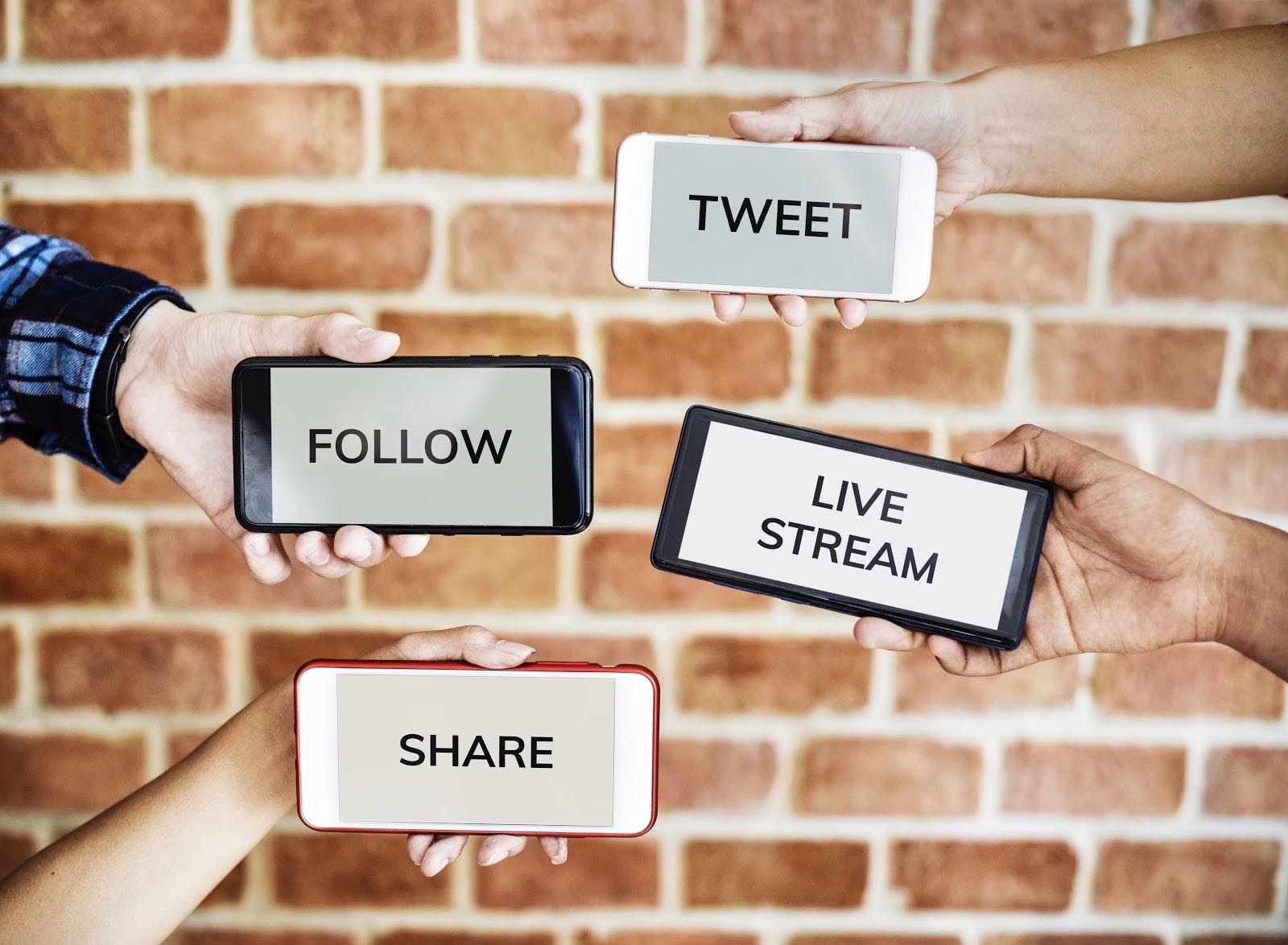 Social users engage with brands on social media. Users can find new brands, learn the brand's profile and message, interact with them, make purchases or recommendations, etc. – all through social media.
Thus, you need to keep captivating your target audiences on social media platforms and build communication and loyalty.
2. Mobile Optimization
In the 3rd quarter of 2019, 81% of traffic and 71% of orders on Shopify stores came in through mobile devices.
The mobile-first generation will exclude your store from their list of shopping sites if your website is not mobile-friendly.
Design and speed are two elements you should focus on when optimizing the mobile-friendliness of your Shopify shop.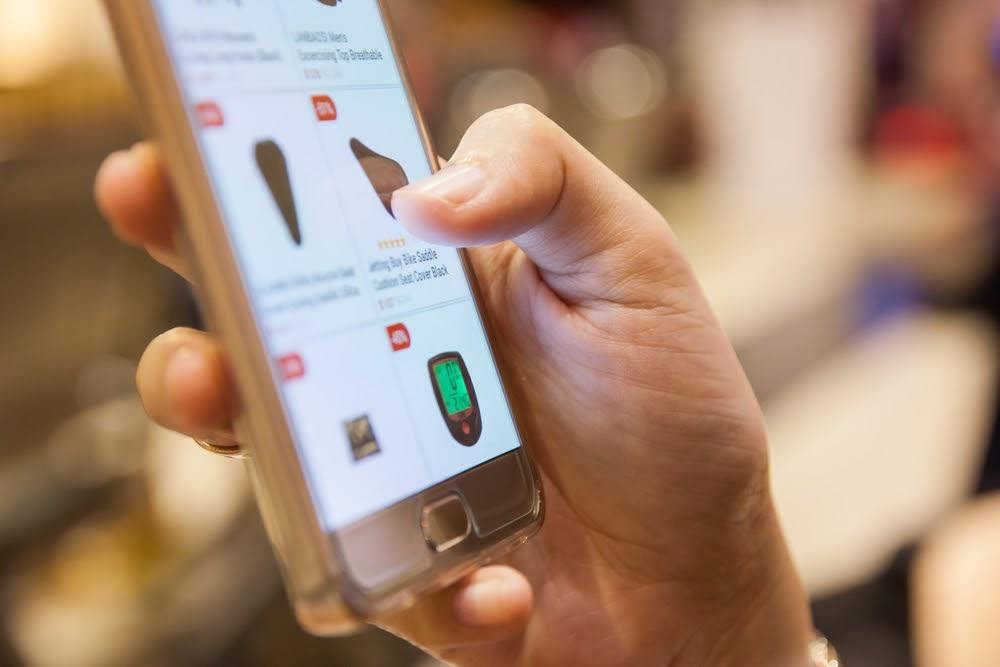 In terms of design, you need to implement a responsive design.
First, you should identify any non-friendly features of the design. These are elements that prevent customers from smoothly navigating through your shop, reading your content, or filtering through product options via mobile. Then, get rid of them on your mobile design.
Second, while browsing on their mobile phones, customers prefer clicking and scrolling instead of zooming in and zooming out. That's why you will need to put long-form content into tabs and get rid of any unnecessary information.
Lastly, consider the page speed. Page speed considerably influences the shopping experiences of customers. Make sure mobile pages take up a maximum amount of 3 seconds to load the content above the fold, according to Google.
The final goal of an ecommerce website is to lead customers to a seamless checkout experience, so facilitating that checkout process is vital to your mobile optimization.
3. Search Engine Optimization
How do customers find your shop? The answer probably includes Search Engines.
However, if you are still seeing low conversion rates despite the increase in views and clicks, it may mean that you haven't targeted the right audiences.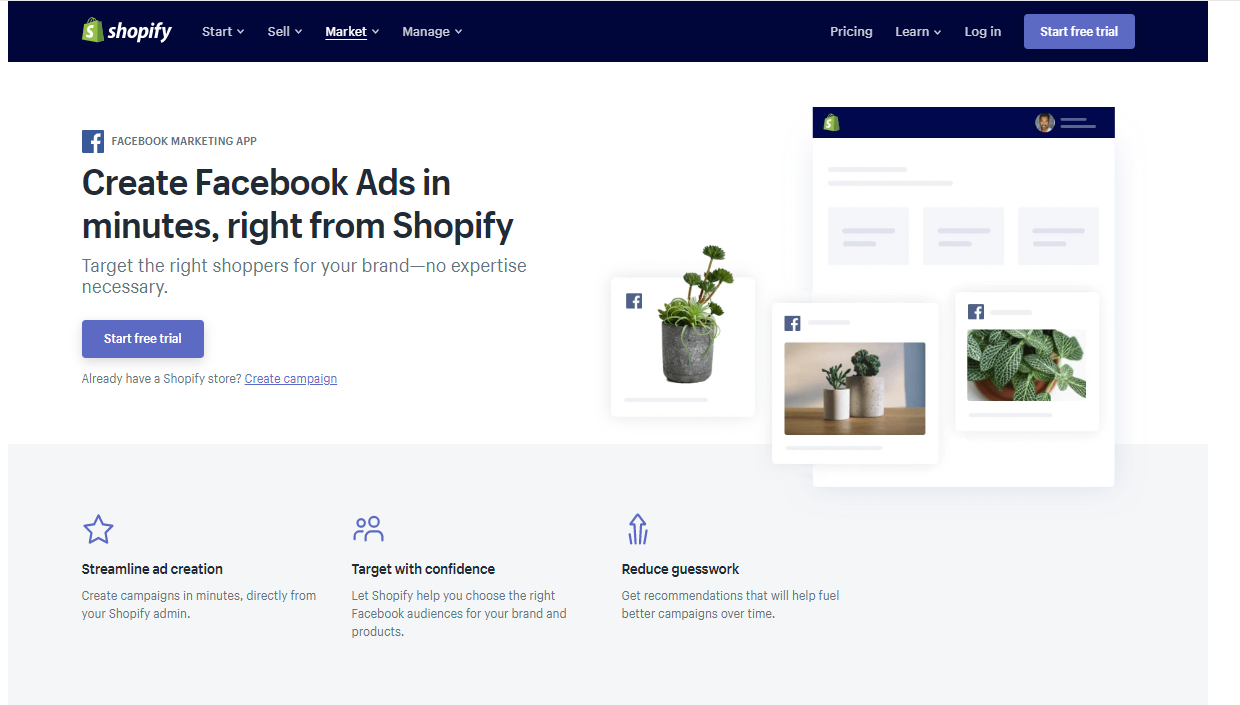 This is where Search Engine optimization will put your website in front of the right potential customer.
First, focus on keyword research. For example, use Amazon to search for keywords or choose some competitors to see which keywords they use. The more keyword research you do, the higher the chance that you'll obtain a good rank on the search results page.
Second, examine the site structure. Simply put, imagine that a customer wants to see a certain product. He/she may need to go through the homepage and category page. This is a simple structure of your site. Place the most relevant products in front of customers and reduce the click number.
Third, implement on-page SEO. This tactic is all about placing keywords at the right places on your homepage, category pages, product pages, and blog page.
The three tactics above are critical to ensure a solid base for your Shopify store to grow on SEO.
4. Content Marketing
You cannot build your shop with products alone. Many other shops out there definitely sell the same products as you. Shops that develop better relationships with customers will sell more.
Content marketing is an effective method to help you build lasting relationships with your audience. By providing relevant content, you can build trust around your brand and improve brand awareness.
Content marketing has moved far beyond blogs and whitepapers, there are various other types including videos, podcasts, polls, quizzes, webinars, etc. Select which formats will engage your audience the most.
Also, you should grow your audiences gradually.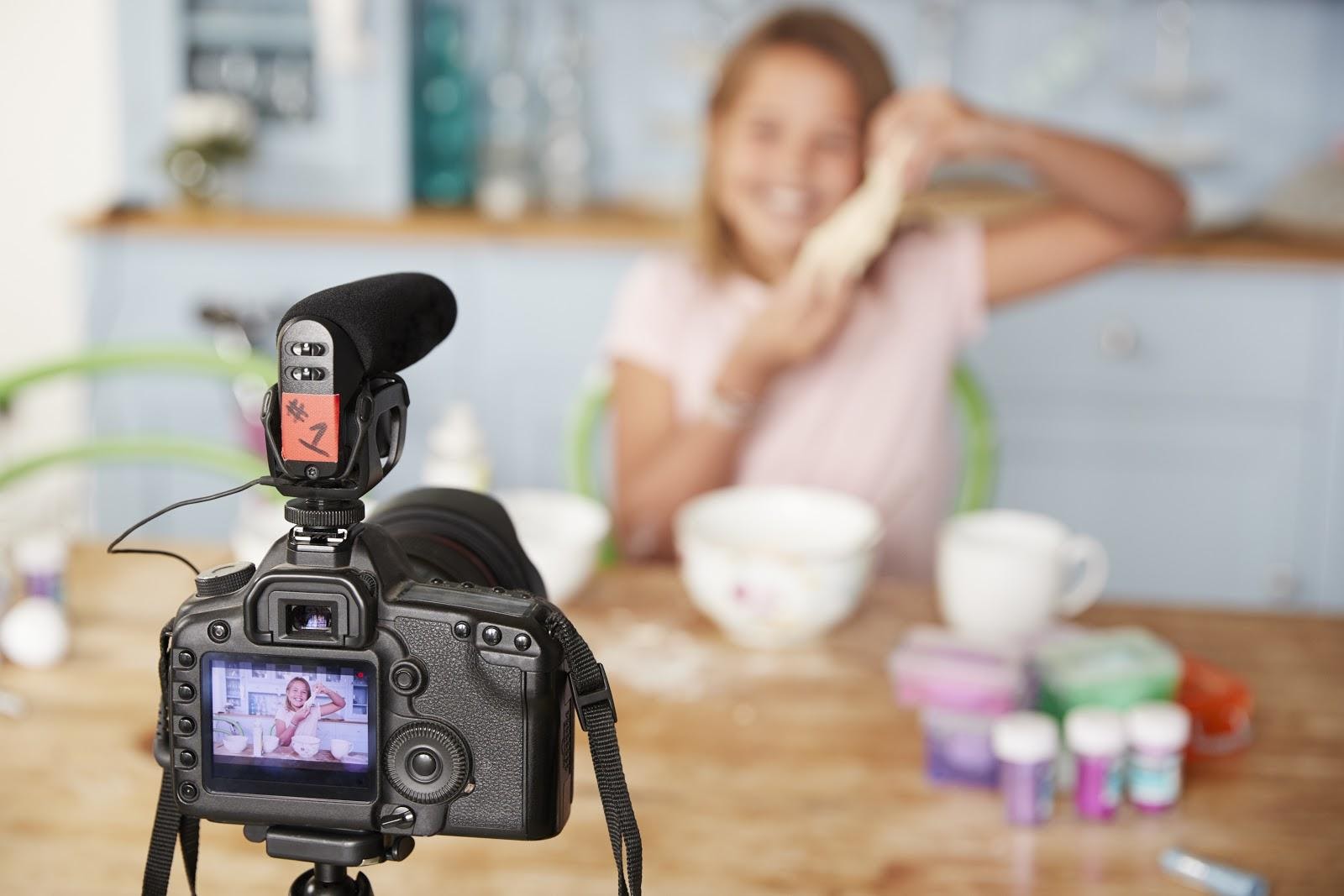 For example, let's say you have a boxing apparel store. Start to build content for boxers first. Once you have a frequent audience which includes mostly boxers, you can build a wider audience by adding content for sport players.
Additionally, content marketing is not just for communication but also for search engine optimization. Creating valuable relevant content is "naturally" good for SEO.
Be consistent with content marketing. Once you've built an audience, you want to keep them engaged by following the content schedule that they've become accustomed to.
5. Collaborate with Influencers
Influencer marketing has grown into a billion-dollar industry.
What is an influencer? In marketing, an influencer is someone who has an impact on others' buying behaviors and perceptions of a lifestyle, brand, or product. They have huge audiences on social media such as Youtube, Facebook, Instagram, etc.
How do you choose the right influencer to promote your store?
Well, there are three factors:
Your target audiences
Your message
Your budget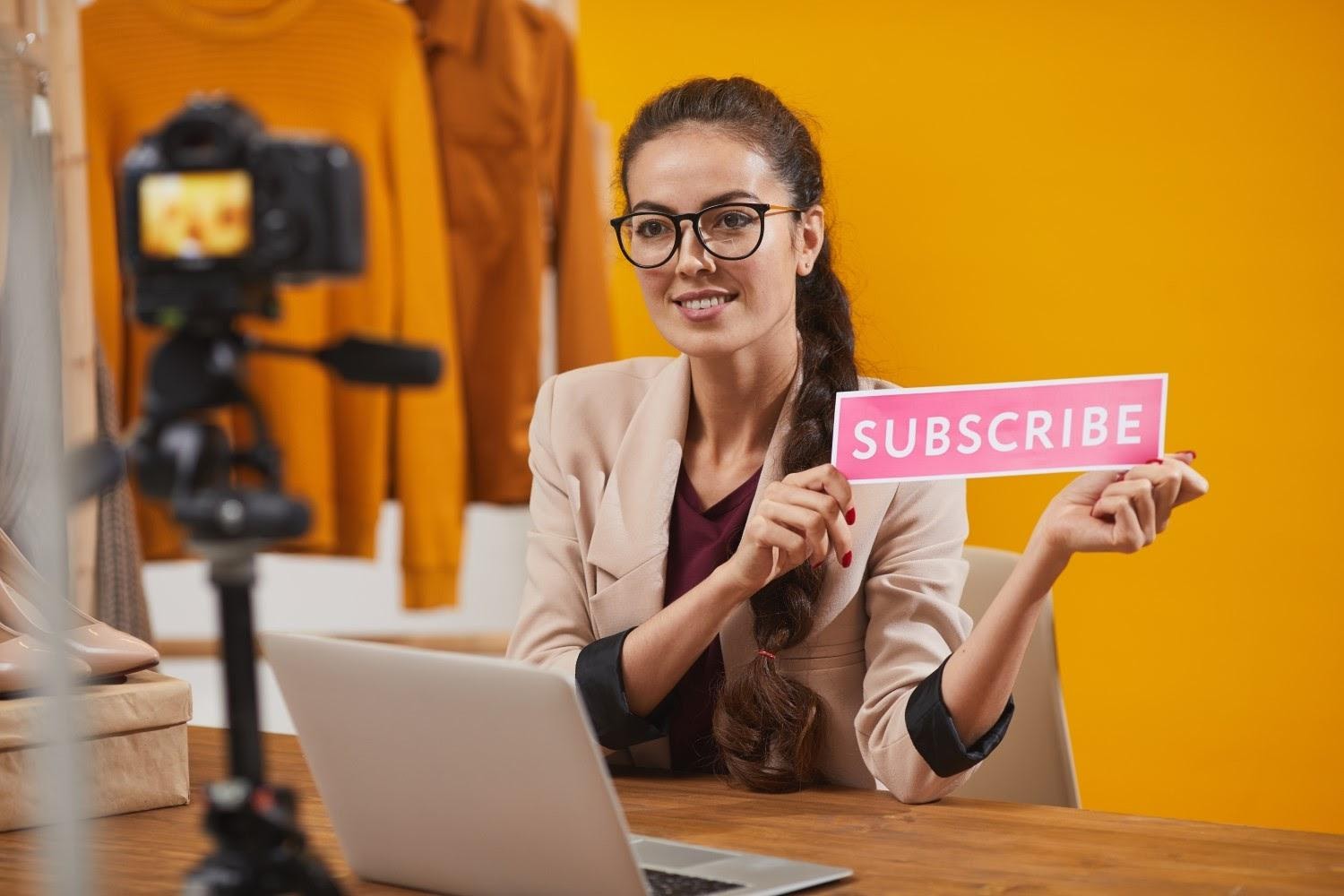 First, look for influencers that create valuable content that attract or entertain users who have the same lifestyles, tastes, and characters as your target audience. Picking the right influencers will help improve the impact of your campaigns on your targeted audience.
Second, the message you want to deliver and the influencer's image and values need to be in harmony with those of your brand.
For example, if you are selling comfortable shoes to women, choosing a female influencer who wears high-heels regularly would not be suitable.
Lastly, when it comes to setting a budget, you may want to choose the influencer who has the most relevant followers. You should not cast a wide net if you don't have money to burn.
6. Promotion and Loyalty Programs
A promotion program is anything that pushes customers to purchase from your shop.
A loyalty program encourages your customers to come back to your shop and continue shopping.
A lack of promotion and loyalty programs in your shop will result in low sales volumes and less loyal customers.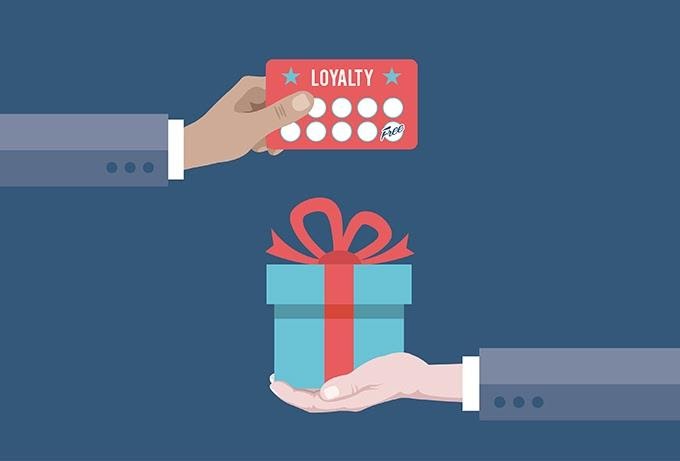 For the promotion program, always remember to keep it enticing. There are many forms of promotions that you can use for your Shopify shop such as buy X get Y, discounts, sell in combos, free trials, free shipping, free installation, etc. These elements will influence your customer's purchasing decision instantly and you can test the effectiveness of each promotion tactic.
About the loyalty program, keep it for the long-run. This is a popular practice to build and maintain the relationship with customers. Here are a few tactics: the membership point system, coupon codes, referral rewarding, review rewarding, etc. Having a loyalty program helps you to increase your retention rate. Customers will feel more appreciated and keep coming back.
7. Advertising
Advertising is still an effective marketing strategy in 2020 for all ecommerce websites. Here are some sure-fire ecommerce advertising methods in the meantime:
Mobile advertising
Social media advertising
Search engine advertising
Choose the best channel to run ads based on your target customer group and industry.
However, social media and search engine advertising are widely-used ad services. Look into Google and Facebook for promoting your products.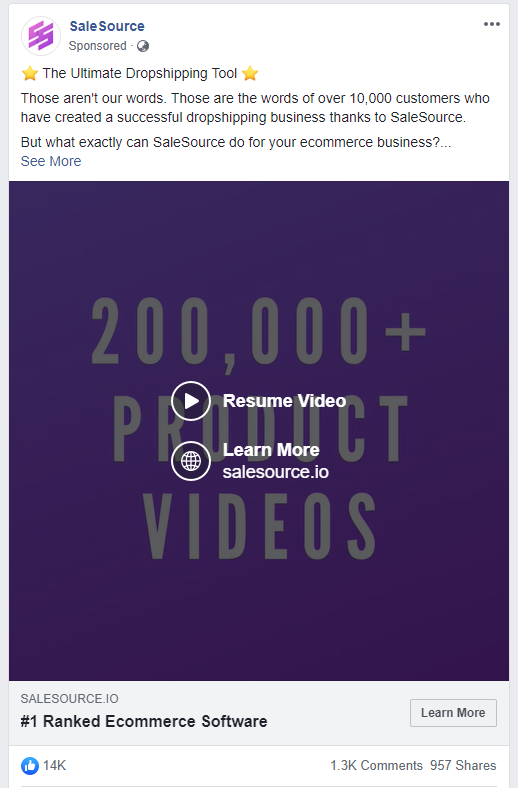 For search engine advertising, keep an eye on Google Shopping which enables internet shoppers to conveniently search for the desired product by displaying a list right on top of the search result page.
For social advertising, Facebook has soared in the last year and this trend will likely continue throughout 2020. This advertising publisher provides you with plenty of ad formats, you just need to choose one and optimize it for your shop.
8. Apps for selling and marketing
In June 2019, Shopify announced that 25.8 million apps had been installed, and more than 80% of merchants used third-party apps.
Amongst the ecommerce platforms list in the market, in terms of the apps availability, Shopify ranks at the top. That's why you should explore the app store thoroughly.
Apps are developed to serve different demands of your store which range from shop design, sales, marketing, management, user experience to payment, shipping and reporting.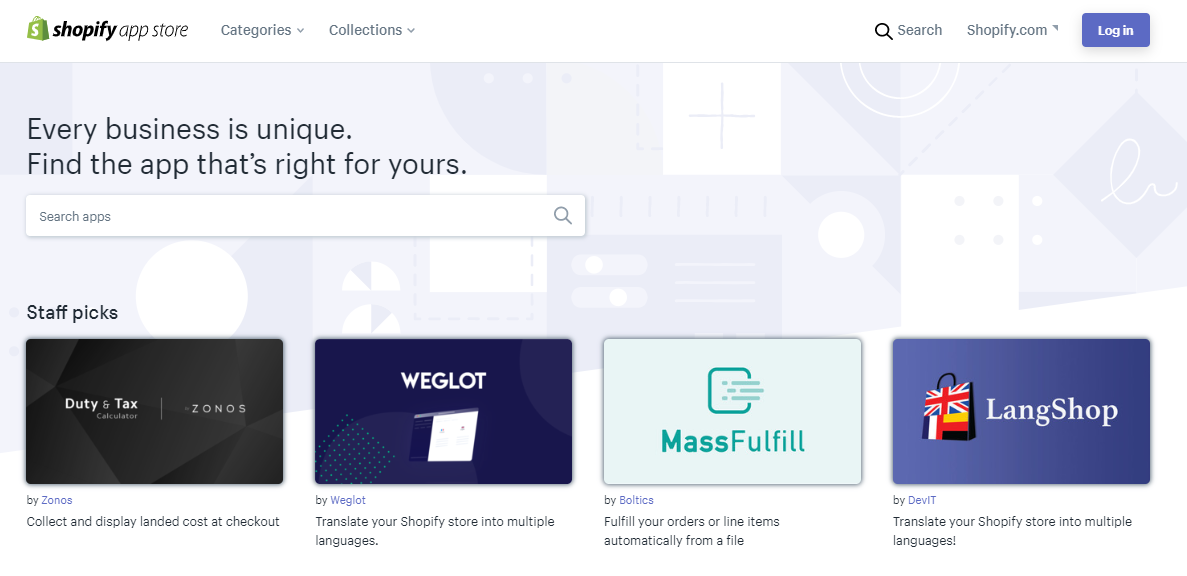 Check out these examples of Shopify apps to see what they can do for your store.
Omnisend by Omnisend: an automated email marketing app which helps you send emails at the right time according to the customers' activities on your store
Advanced Google Shopping Feed by AdWords Robot: a tool which creates product feeds to use in Google Shopping and provides advanced features such as generating for each currency and avoiding the display of out-of-stock products.
SEO manager by NewLeaf Labs: an app that helps your store rank higher on the search result page by repairing broken links in real-time, suggesting keywords, and other optimizing strategies.
Recurring orders by Bold: a tool that lets customers subscribe to a product and schedule shipping intervals.
9. VR/AR technologies
Simply put, augmented reality (AR) helps customers "try on" products that they want to purchase.
With AR, customers just need to take a picture or a video of an object or environment via their phone, then the product they want to try will be inserted into the image or video on the screen.
For example, customers can answer questions like, "Is that hat too big for my face?" or "Is that bicycle too big for my parking spot?"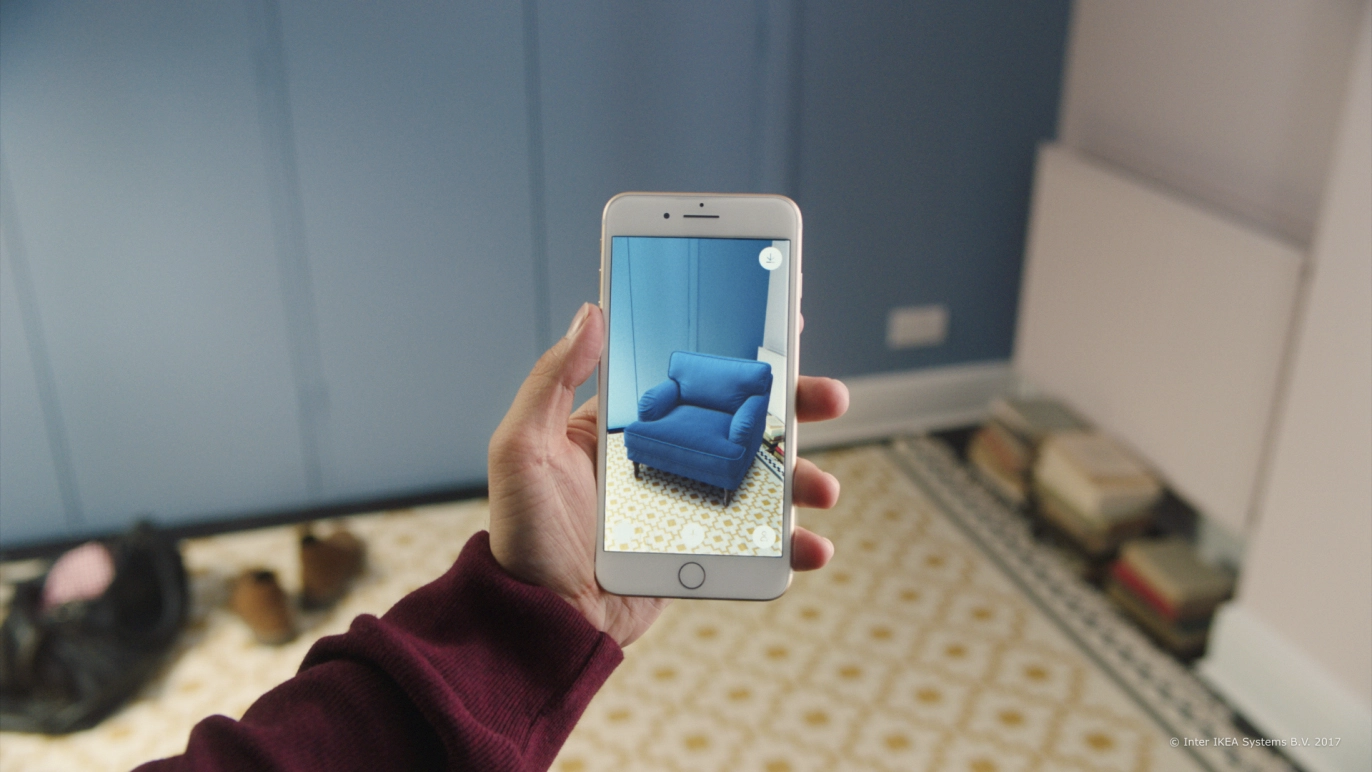 With VR, customers can be transported into an imagined environment such as the middle of their desired living room by a VR glass.
These two technologies have made the line between digital and physical shopping experiences blurry. On the other hand, they help you to intrigue customers with authentic and personalized experiences.
Customers now switch between mobile, online, and in-store shopping constantly. Because the time for in-store shopping is decreasing, the quality of mobile and online shopping needs to be livened up.
If you are running a business in industries such as household goods, clothes & apparel, furniture, or consumer packaged goods, you should learn to implement these technologies as soon as possible.
10. Shopping personalization & customization
Customizable products are popular product choices for many customers. They love owning personalized products that personify their style, interest or character.
Offering a large product selection can paralyze your customers and often lead them to leave your site without buying anything. However, implementing product customization can reduce the decision-making process with one unique selection (the personalized selection).
Besides product customizing, personalized emails will also be an important tactic to adopt. For example, cart abandonment emails are essential for reminding customers about the items left in their cart.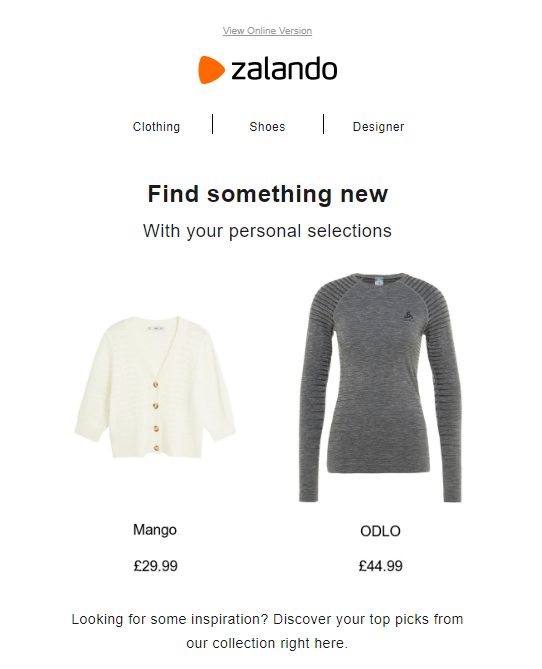 For abandoned cart emails, there are two types you may choose to send to your customers: product abandonment email and category abandonment email.
These two kinds of emails are tailored to help you remind customers of their experiences in your store.
It's even better to add some enticements such as special offers or private coupons in your emails that make your customers think again about the purchasing decision.
Top ecommerce trends to watch in 2020
1. Google Shopping
Google Shopping is on its way to becoming the most powerful sales channel in terms of paid search in 2020.
By integrating with Google Shopping, you can create a list of products and Google will display it on top of the search engine result pages when a customer searches for a product that you provide.
2. Social Media Shopping
Top social media platforms are pumping out features to let customers find and buy products directly through the search and ecommerce tools.
Social media marketing is a smart strategy for you right now when you want to quickly get customers from a broad audience.
The process of social media shopping basically starts from a click of an ad or a post, then the customer is directed to your landing page. This is a shortcut on the customer's journey.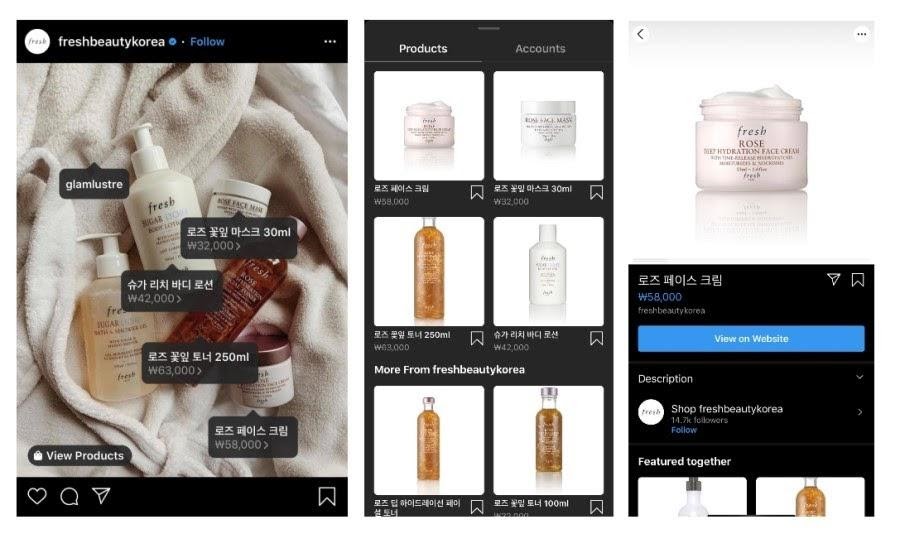 3. Personalization
Personalization is a special treat for customers. They are likely to be your loyal customers if you can solve their personal demands.
According to a study, highly personalized experiences make customers 110% more likely to add additional items to their bag.
4. Flexible Payment Options
Customers don't just use visa cards or bank transfers for paying anymore. Alternative payment methods open up a whole new world for ecommerce shops to grow.
Integrating trusted payment options into your store decreases the abandonment cart rate up to 8% . Let's think about including alternative payment methods such as digital wallets or e-wallet.
5. VR/AR Technology
Virtual Technology creates a huge opportunity for brands to bring products closer to customers by enhancing the shopping experience.
If you don't know how to convince customers to buy your products online, then VR/AR may be a good option for you. Let customers interact with your brand by immersing themselves in a virtual environment and let them try on your products.
6. Influencer Marketing
If you want to boost your brand image or a certain product quickly, collaborate with the right influencers.
The right influencers will help you to deliver your brand message to their like-minded audience and improve your brand awareness in a natural way.
Wrapping up
So there you have it, 10 proven Shopify marketing tactics to boost sales in 2020. When it comes to boosting sales, think of your brand as a whole.
There are so many components and opportunities to increase your ecommerce store sales, you just need to find the right tactics to focus on. Keep in mind that your marketing strategies should always be customer-centric, otherwise your efforts may be all for naught.